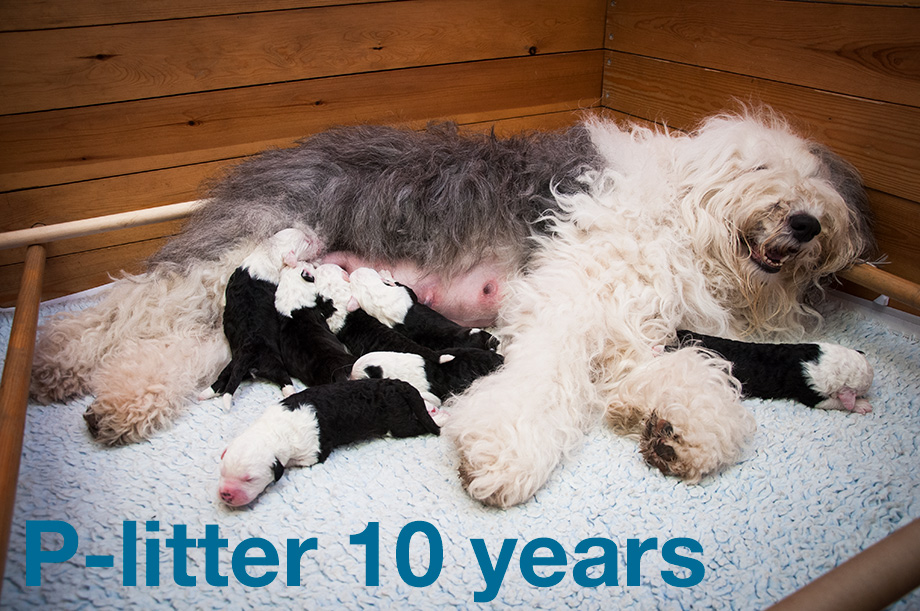 Blue Berry's P-litter is 10 years old 1th of December. Congratulations!
True to tradition, we have made a small page that shows the litter as the dogs look today.
Unfortunately, not all dogs are included. Teddy, Skipper and our own Snowy died way too soon.
But the others are living in the best of circumstances and are doing well.
For us, the litter was special because it was not born in our house, but was pedigreeed as a Blue Berry litter.
Our Maise did not get the bitch puppy that we had hoped to keep, and therefore Lis and Lars Bo in Hvalsø had been so kind to offer us that we could "borrow" Toddi for a litter of puppies.
Toddi is named in the pedigree Blue Berry's Little Miss Snowflake.
Should we just refresh the course when the puppies were born.
This is how we wrote on our website:

Toddi has given birth to five males and two females today - December 1st.
It all started after a night where Toddi slept quietly while the rest of us slept miserably, waiting for the birth to begin.
Toddi lives with Lis and Lars Bo in Hvalsø, and we just lay there waiting for the phone to ring. It did so at 6.30. "Then there are contractions," Lis said.
Birte drove down there to help.
Already when Birte had arrived, the first male puppy was born, and it was not long before more male puppies arrived. There were actually five in a row.
One of the main reasons for this litter is that we really want a bitch puppy. So when five males came on the strip, discouragement began to show.
But then came the two bitches.
The birth went really well. The puppies came out at short intervals and their weight is between 445 and 600 grams and they look really good.
Toddi was really good at giving birth and taking care of the puppies, even though this is her first litter.
Everything seemed as if it was over. But Toddi got severe contractions without any puppies.
Therefore, we went to the vet for a check up. It showed that there was a puppy left in Toddi. It could not come out naturally, so the vet performed a caesarean section to get the dead puppy out.
At home, the seven hungry puppies were waiting for their mother. Although Toddi was somewhat groggy after the anesthesia, she immediately put milk down and the seven puppies were happy again.

Here are the pictures and descriptions we got from the families. Thank you!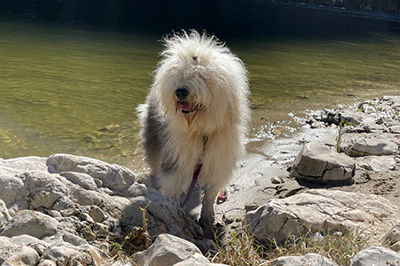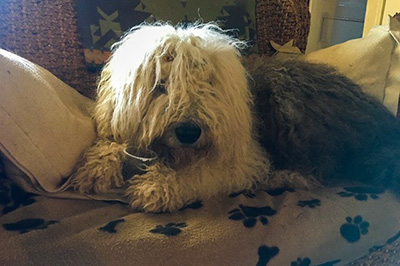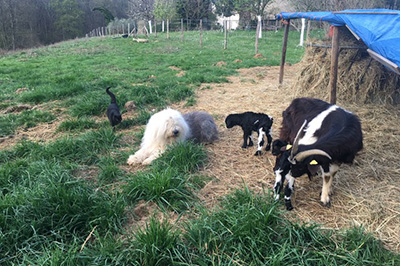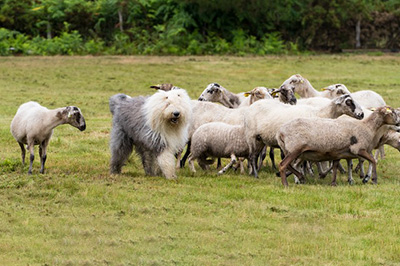 Roover lives with Gerda and Hein in Amsterdam, but at the corona mine, they live a lot in their cottage by the Pyrenees in France.
Gerda says:
When Roover was still a puppy I started to train with him with sheep, to learn him to work with them like the bobtail did in the past as a drovers dog.
In the past 10 years we have been training at several places in Europe. At that moment he was the only bobtail in Europe, now there are only tree.
Also we frequently participate at competitions, we where often disqualified but reached finally nearly the highest level.
In 2020 the French Bobtailclub decided to have a "workingclass" on the Nationale Club-match "despite that this is not yet officially by the English rules.
Roover became "excellent" and the had the 1e place.
Since 3 years we have 14 sheep near our house. Roover is very happy to be and to work with them, especially if he can do it his way.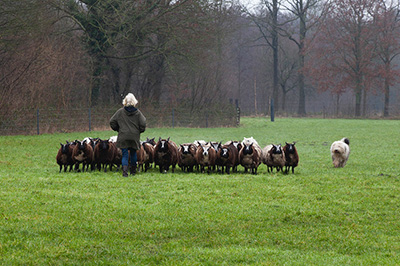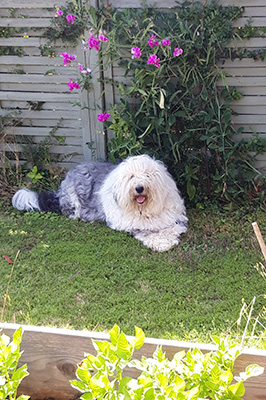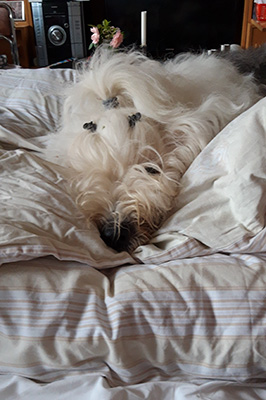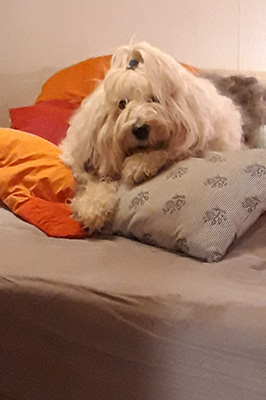 Nuller lives with Lis and Lars Bo in Hvalsø. They have let Nuller tell!
Here's a little vuf from me Nuller.
My family says I am something for myself. They are right, I decide for myself. When food is served, I lie down a bit. They do not have to decide when I should eat. They also try to say that dogs do not lie in beds. But who cares to listen to that, not me.
I love to visit grandma on Lolland, where you can sniff for everything when you are out for a walk, and when I come back to the garden, I can just pee etc. Here it is also great to lie out all day.
I love to go on excursions, like where there are many people who think I look nice, and all the children who want to cuddle me. As you can see, I enjoy life. I've raised my family over the years, so now it's fine.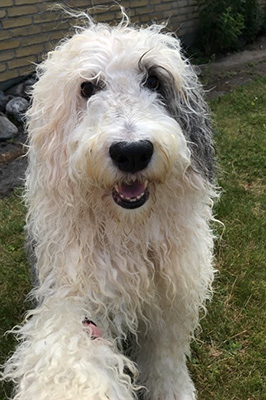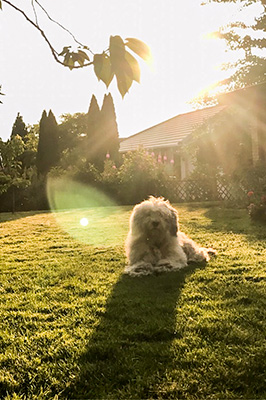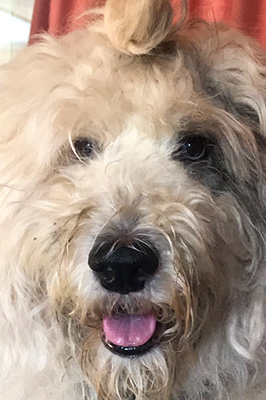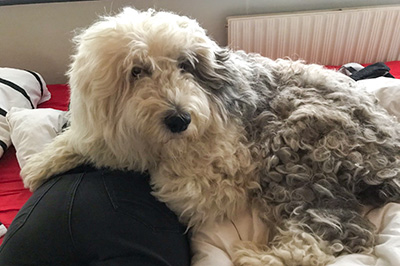 Jake lives with Anne and Ann-Sofie near Odense. They say:
Jake is still going strong and a real life enjoyer.
He enjoys that we have moved into a house with a nice big garden where he can lie and enjoy birdsong and keep an eye on all the cats (which he is a little scared of :-)). When he is inside, you can most often find him on the couch or in bed, and he is much loved by the whole family.
Hug Ann-Sofie and Anne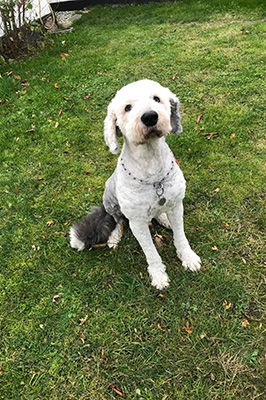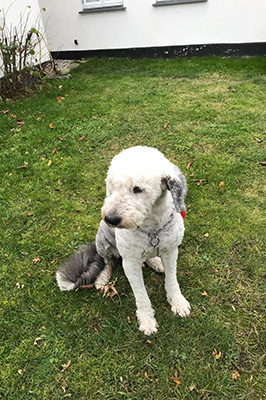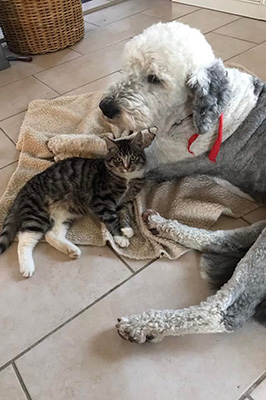 Nikki lives with Ethan on Sjællands Odde.
Nikki is in fine condition a lively and lovely dog, says Ethan.
We can supplement by saying that Nikki has recently been joined by a cat, and as you can see in the picture, the two are doing well.