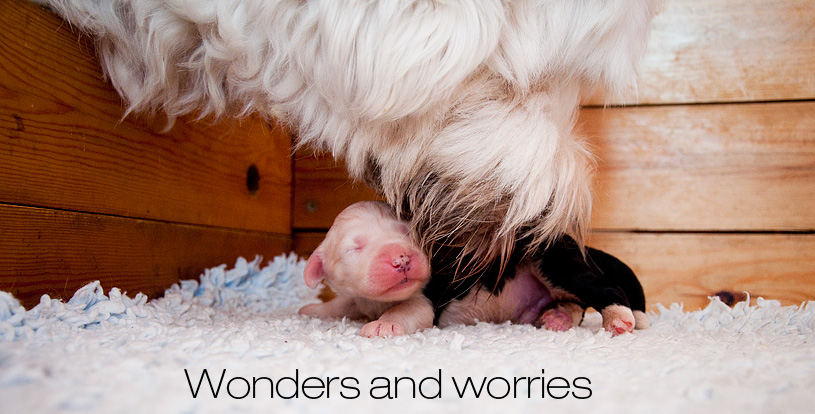 How are the puppies doing?
We get that question every day from friends all over. There has been a lot of attention to our O-litter and the unique combination we tried with Sir Jonny and our own Maise. Thanks for all the greetings!
Now six days have gone, since the litter was born. And as always, when puppies are born, as a breeder you get nervous. Is anything wrong with the puppies? Will they survive?

PuppyBoost
In the beginning we didn't feel very well about the first born boy. He seemed weaker than his brother. He was not a strong eater and appeared dull.
We have seen that in other litters and our experience helps us through.
The personality of the two boys grows bit by bit. We slowly begin to care very much for the two pups.
We can sit for hours just watching them in their puppy box.
Maise has done extremely well after the Caesarian. Her temperature has been slightly over normal all days, so until now it hasn't been necessary to give her penicillin.

Warm and damp
Weather has been warm and damp. So obviously enough Maise has had a heavy breathe at nighttime. Having two young puppies in the room it is not possible to open any window. That would create a drought. So for us humans who sleep in the room with her and the pups every night the heat has been quite a challenge.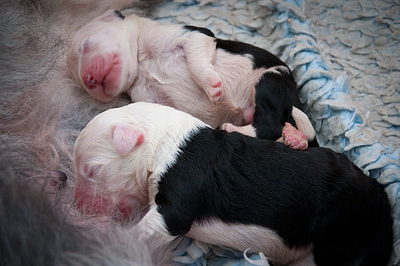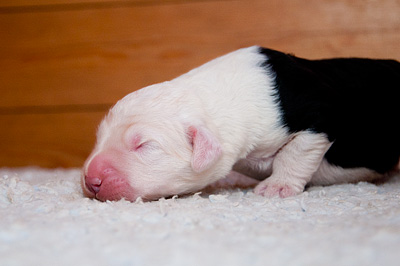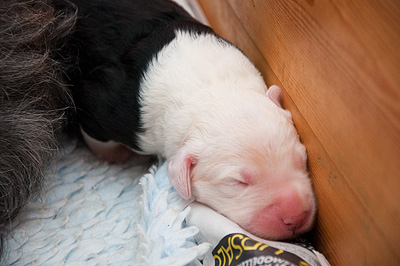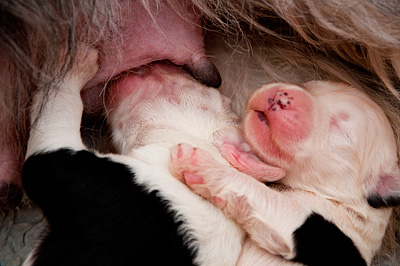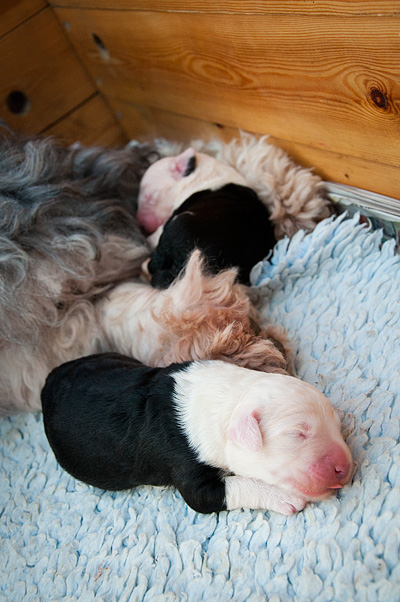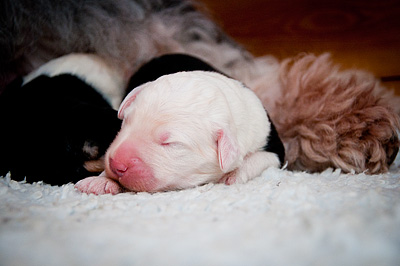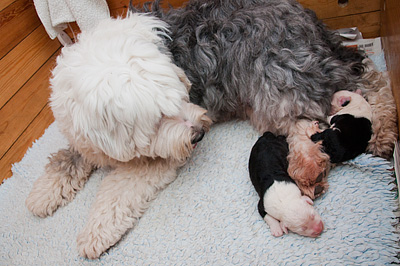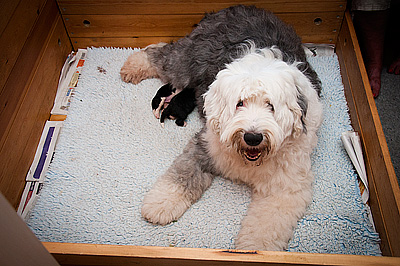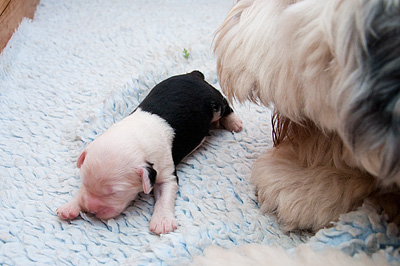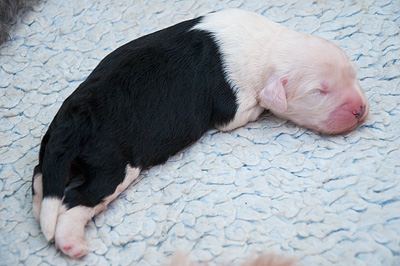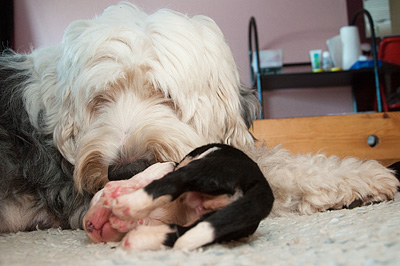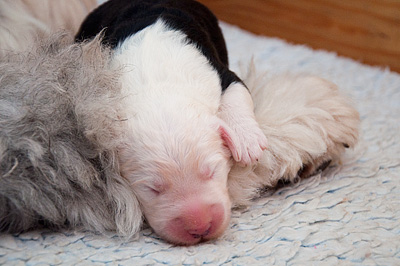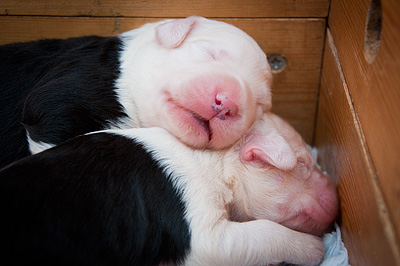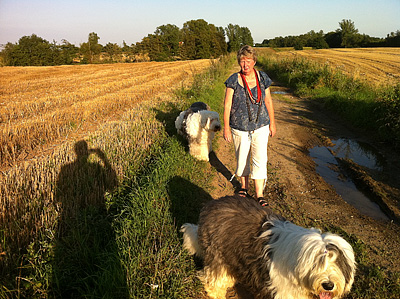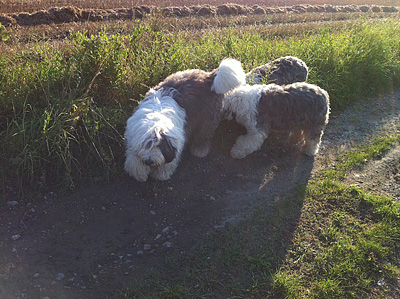 Finally a couple of pictures from one of the daily walks in the field outside our house. Maise enjoyes walking together with us and her family, Misty and Alonso.
We used to give sugar water to a pup that needed some extra turbo in the beginning.
Now a day you can get this as a pre mix with glucose and vitamins. It's called PuppyBoost.
After one dose of PuppyBoost there was considerable progress. And after a couple of doses of the boost he was in perfect condition. He drank lots of milk from Maise and moved around in the puppy box just like his brother.

Both have gain weigh
Both of the boys have gained lots of weigh every day. They prefer three-four of Maise's udders. They leave the rest, and it seems like Maise herself has turned down the supplies where not needed.
The pigmentation on the noses comes like small spots.
During the daytime Maise leaves the puppy room for long periods. When the puppies whine we quickly let her in to them. She feels comfortable with that and has faith in us.

The perfect mother
She has been out for walks together with us and the two other dogs in he house, Alonso and Misty.
Naturally she needs to be one of the pack, even if she has two small guys demanding her presense quite often in the puppy room.
We really enjoy the way she handles the puppies with great authority. Helped by experience from her two other 10-puppies litters. She comforts, teaches, feeds, caresses, cleans. The perfect dog's mother.