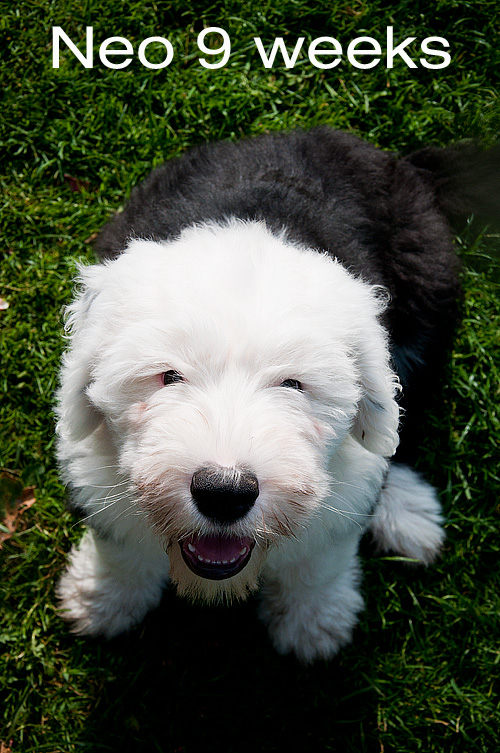 Neo is nine weeks, and for us the last week with him has begun. Saturday he goes to his new family in Ystad, Sweden.

He doesn't bother. For the moment he simply tries to adapt to our pack the best he can.
We still have a small fence between him and Misty and Alonso, when the old folks need rest. All the time he fries to find their limits – puppy-like! And we won't take the change that they tell him to harsh a lesson, when he teases them. He is here only on borrowed time.

Neo joins most of the things our older dogs do. He is there on the morning walk, he is with us in the forest and has been to see the beach.

He enjoys it all and gets all the new impressions.
For a short period he was a bit careful, but it is over now. His courage is big and he is eager to learn new things.

He is also fine being the only puppy in the house. He can walk for long periods alone in the garden, playing with things he finds, investigating stuff – all in fine harmony.

Lately he has started teaching mother Maise how to dig the weeds. The two of them sometimes lie there, have a great time and dig holes in the soil. Those are real dogs, for sure!

It may be mellow thinking that he soon has to go.
He is a wonderful puppy and we really enjoy him. On the other hand we need to regain a normal life without having to take care of a small puppy.

And we know that over there in Sweden, there's a family looking very much forward to this weekend.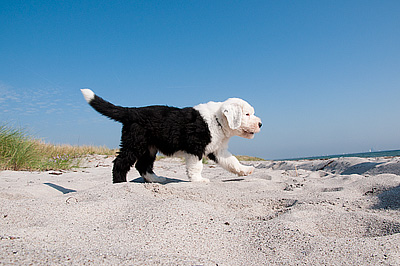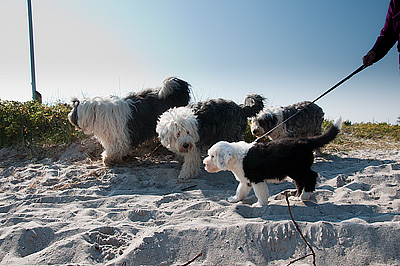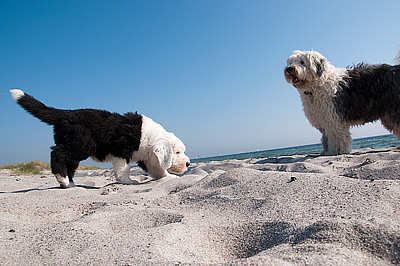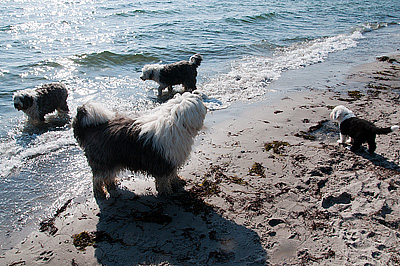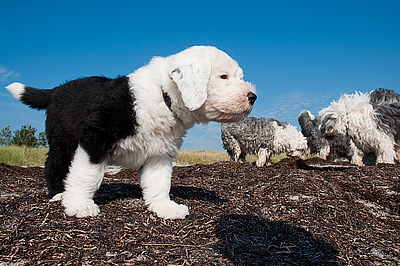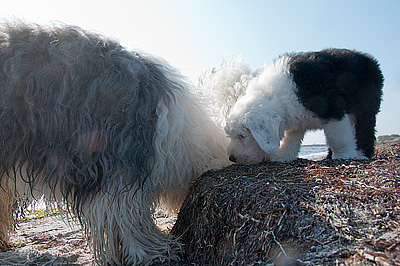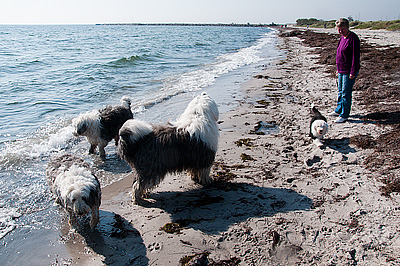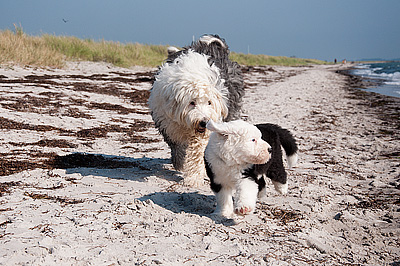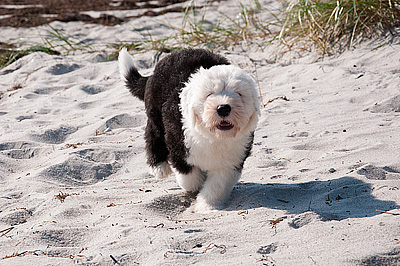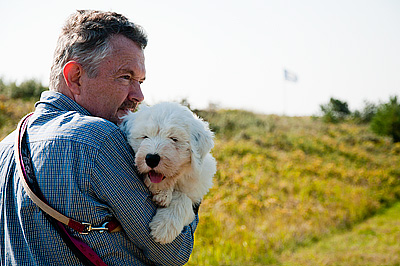 Of course Neo was with us on the beach in Hundige one day, when the weather was nearly like summer. He enjoyed running in the dunes, was careful with the wawes and got tired, so we had to carry him home. He weighs 9 kg!