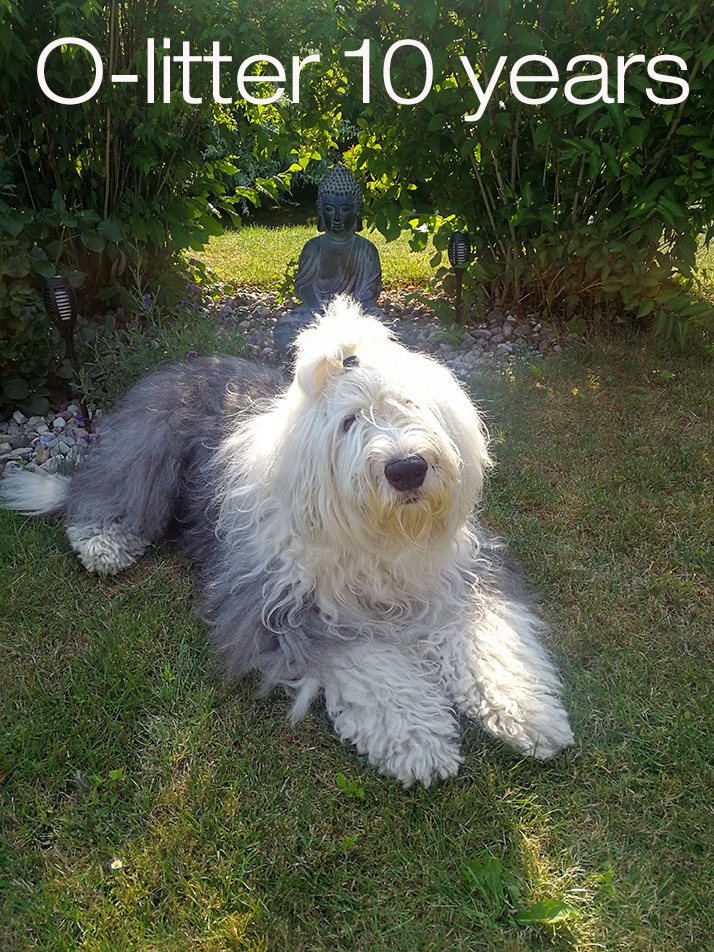 It's been 10 years since Maise gave birth to her last, small litter.
It was an insemination we had been looking forward to. Dad was CH Brinkley Sir Jonny and we had made an agreement to have semen sent over from England when it was time.
Unfortunately, there were only three puppies in the litter, and one of the three males was stillborn and blocked for the others. So there had to be a caesarean section.
But the two puppies that came were in turn wonderful - two naughty and beautiful males, Neo and Louis.
Today, only Neo is left. He lives with Cecilia and Erik in Ystad, and Neo is the father of Snowy's litter - the Q-litter. Nanna from the Q-litter is the mother of the R-litter, where we have Sidse.
On the occasion of the 10th birthday, we received this report from Ystad:
"Neo is still a young dog who loves to run around the garden with a morning shoe, and he has an abundance of toys in his basket that he plays with daily.
He is healthy and is very good and kind.
He likes toys, chicken chips, kids and other dogs if they are bitches!
He does not like fireworks, thunder and rain ... then he jumps into bed with his human father and mother. "
Congratulations to Neo on his 10th birthday. We are sure he will get lots of delicious treats and will be well and truly spoiled.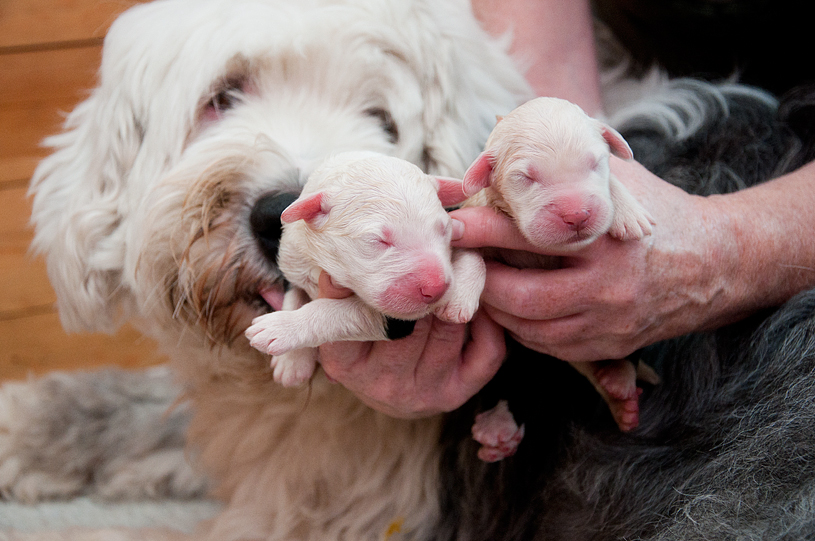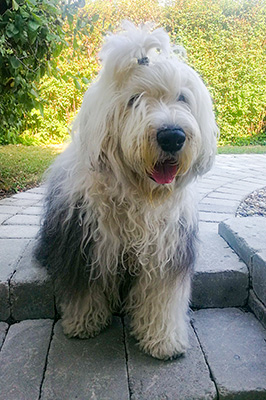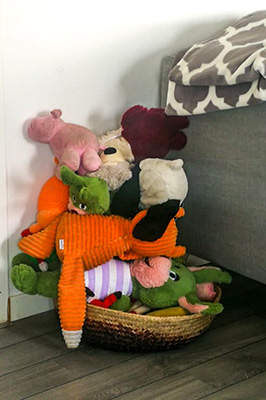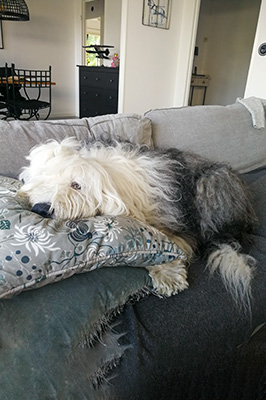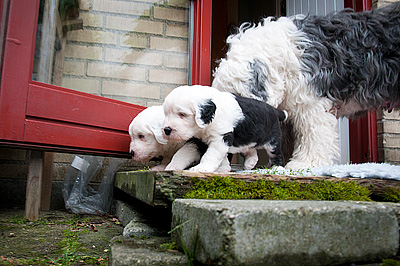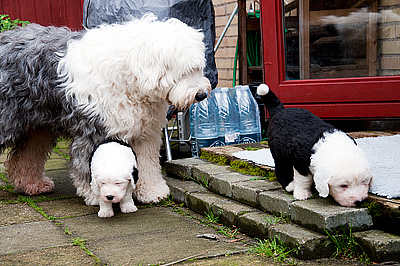 Neo in his garden in Ystad, where he lives together with Cecilia og Erik. To the right, a couple of photos of mother Maise with Neo and Louis, the first time they went out in the garden in their birth home in Herringløse.
Belov: Maise with her newly born boys.
Neo is a happy boy, and he has his best place in the sofa in the home in Ystad. And of course he has lots of toys.