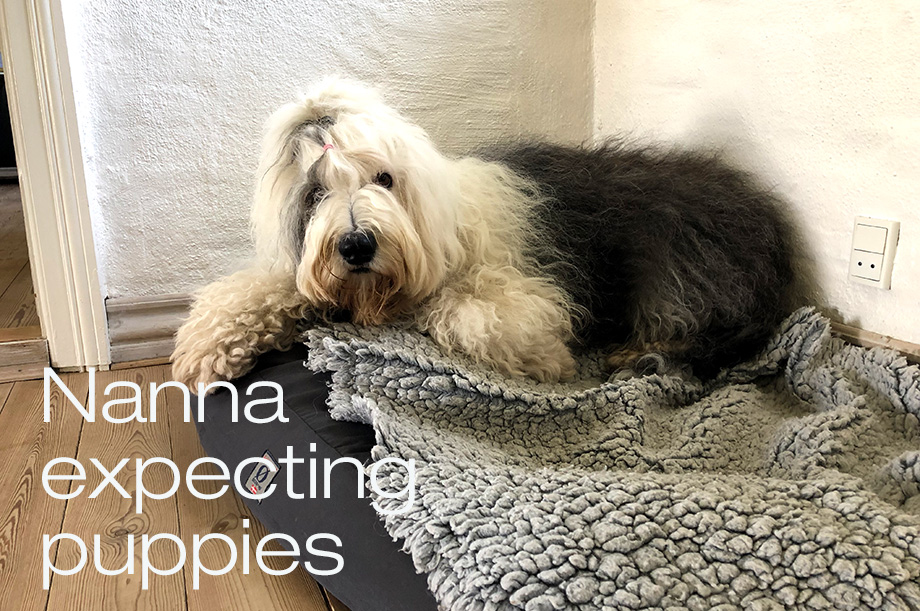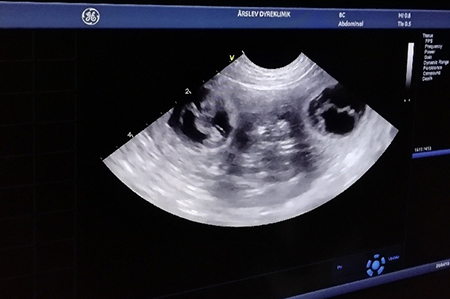 It's been five years since a litter of Blue Berry puppies was last born. It was the Q-litter.
Now everything indicates that the Q-litter must pass the Blue Berry name further, so that there will be an R-litter. One of the puppies from the Q-litter, Blue Berry's Queen Nanna, is pregnant and expects puppies around June 1st.
Nanna lives with Bodil and Einar at Tåsinge, and it is also there that the puppies should be born and grow up.
The father of the litter is from our N-litter. It is Luffe, Blue Berry's Never Say Never, who lives with Arne and Susanne in Allerød.
Nanna was scanned at the end of April, and the message was that there were at least six puppies. We hope so, and we cross our fingers that everything is going well.
Nanna is doing really well. We recently visited her, and she was almost a changed dog. We know Nanna as a happy, loving and naughty dog. She's still. But she was clearly more aware that she was carrying a precious cargo. She was more careful and very proud of having puppies.
It is not uncommon for bitches to mature when they have puppies. It is quite clear here.
Bodil and Einar say that Nanna is doing well, she is eating fine, and is a little careful about going for long walks. Her stomach grows nicely, and we look forward to giving birth in about 14 days.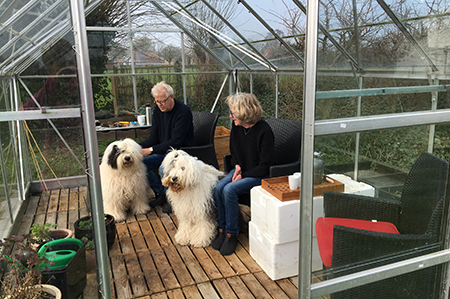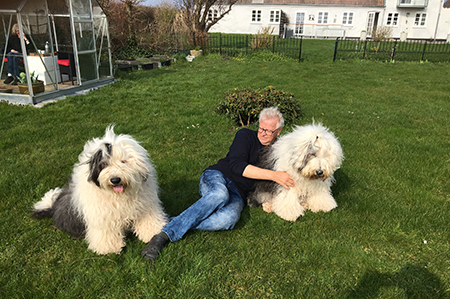 Nanna iin her bed. She is proud of her stomack. Sure about the puppies.
A part of the scanning picture from the vet.
To make everything as calm as possible we took Luffe to Tåsinge to mate Nanna. These pictures with Bodil and Einar are taken just a few hours before the mating. Luffe left. Nanna right.