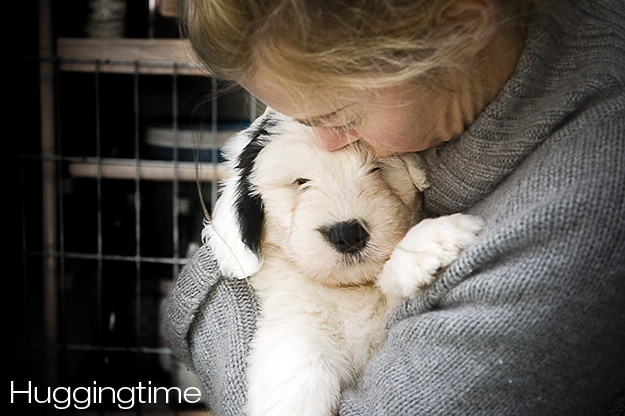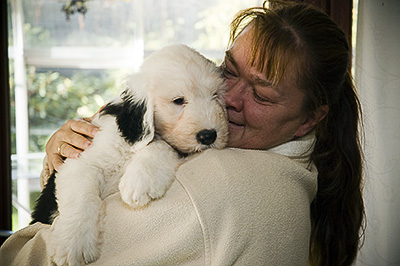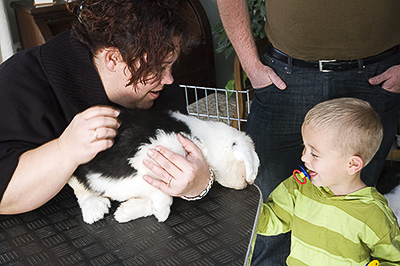 For many of the puppybuyers this weekend was the last, before they get their puppy home. So it was a chance to give an extra hug to the little one, but it was also an oportunity to take the pup on the groomingtable again, to go for a walk and to drive in the car.
The puppies were chipped Friday, so now they have their own pedigreenumber, which can be checked with a scanner (you can see the man doing this on the picture, where Birte is holding a puppy).

Sunday was closingday!
We had the whole litter mentally tested. It was a positive and very exciting experience. More about that in the forthcoming update!