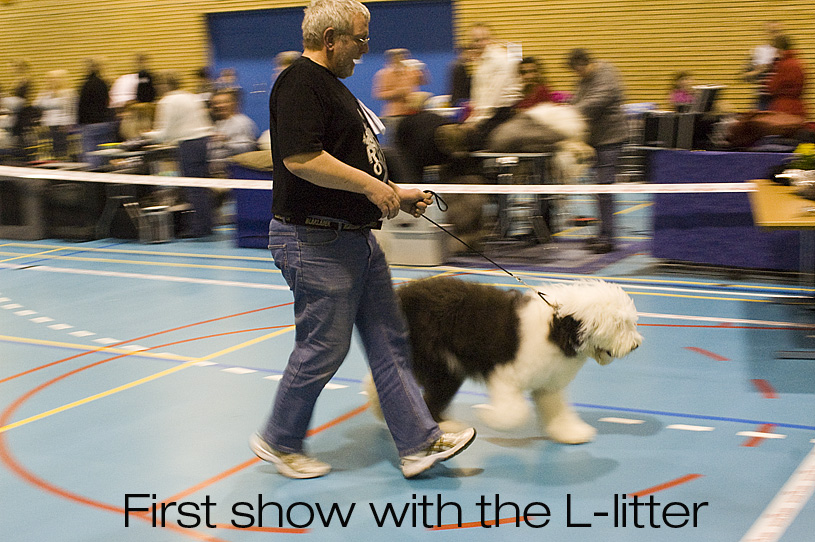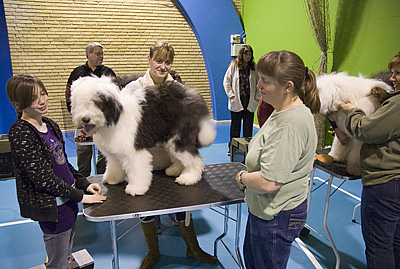 Luna, Toddi, Ludvig and Alonso from the L-litter have been on their first show. It took place Good Friday in Naestved, where totally 13 OES' entered.

Even though the puppies came newly washed and newly groomed, everybody took time for some final grooming before it was time to enter the ring.
For Ole (Ludvig), Tina (Luna) and Lis (Toddi) it was their show debut, while Lene (Alonso) has 30 years experience. Apparently that was the reason while Alonso was placed as best OES puppy.

Considering this was show-debut for both pups and showers, we were really impressed about the fine way of handling. Everybody claimed afterwards that they felt like trying more showing, which is very nice.
Later on the lovely father to the litter, Tino (CH Sound Solution's Ground Control), was placed as best OES of the show.
We enjoyed seeing all of you in the ring and look forward to seeing you on shows to come.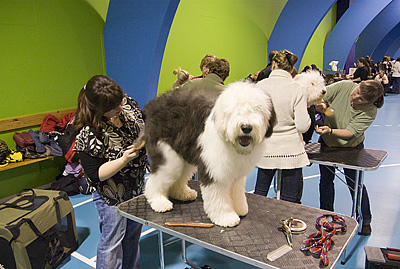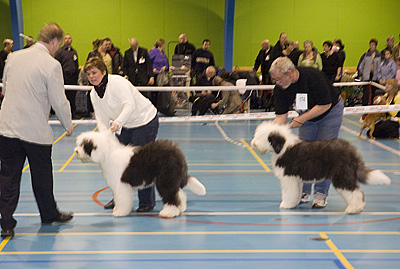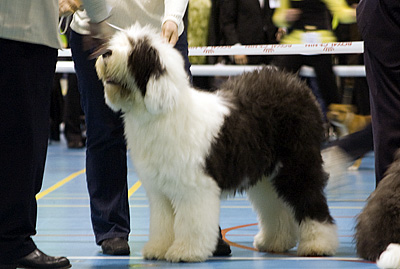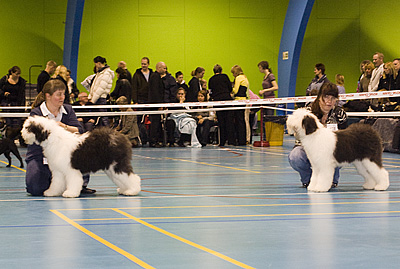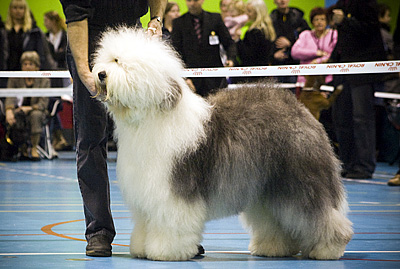 Toddi on the groomingtable and Ann, Mie and Lis.
Luna getting show-ready by Tina.
Alonso with Lene and Ludvig with Ole.
Alonso was best OES puppy in the show.
Toddi with Lis and Luna with Tina.
Tino, father to the L-litter, was best OES in the show.
Ludvig is handled in the showring by Ole.