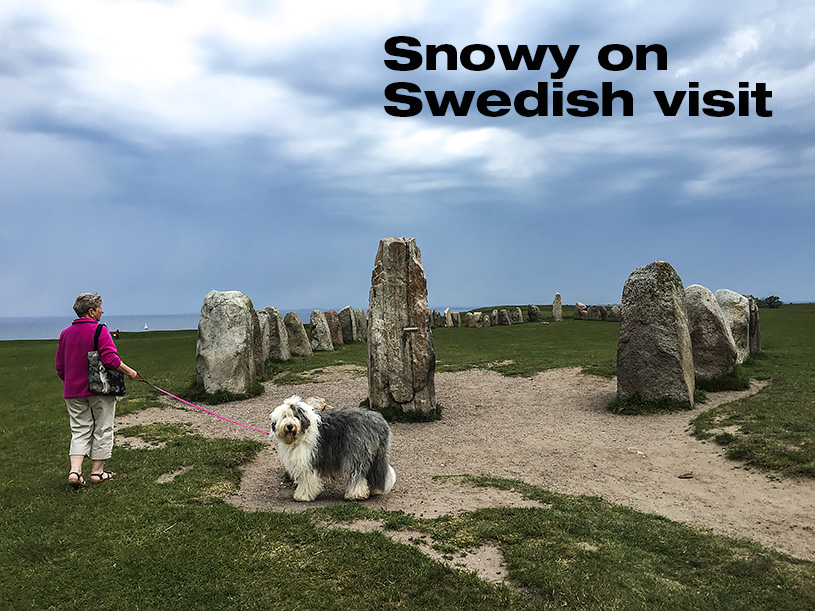 Even though Skåne in Sweden is just a short car-trip over the bridge, we haver never really seen the area.
We decided to do that the 5th of June.
Snowy came with us. Maise and Alonso stayed with Lene and Kim, and Tiffany with Herdis.
We booked a room for two nights at the Sekelgaarden Hotel in Ystad. What we didn't now was, that the hotel was owned by Hanna' parents. Hanna and Christian have the OES Murphy from our N-litter. We were asked to take care of Murphy, while Hanna and Christian went on vacation but had to say now, because we planned to go to Ystad! Instead we met Murphy in Ystad – he stayed with Hanna's parents!
Snowy was so sweet on the trip. She followed us quietly everywhere we went.
First we went to Skanør and the to the most southern spot in Sweden, Smygehavn. So we drove to Ystad, and the nice hotel that had a door leading straight out to a small yard, where we could sit and read a Wallander-krimi and Snowy could rest in the shade.
The next day we drove east along the coast-route to Kivik on the east coast. On the way there we stopped to see many, nice villages. Impressive was the trip to Ales Stenar just outside Ystad.
The last day we met with Cecilia and Erik who have Neo from our O-litter. We drove to a beach, where the dogs could run free.
Cecilia and Erik invited us to coffee in their villa in Ystad, and afterwards we drove back to Herringløse.
Nice trip!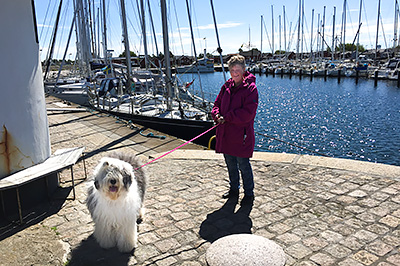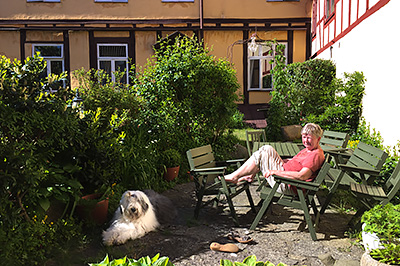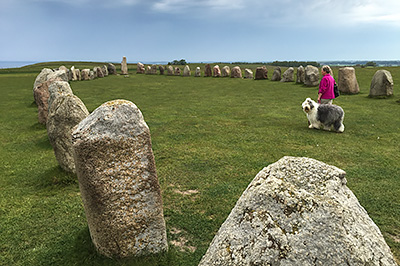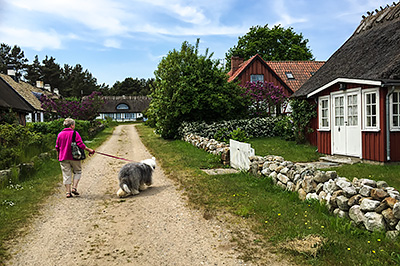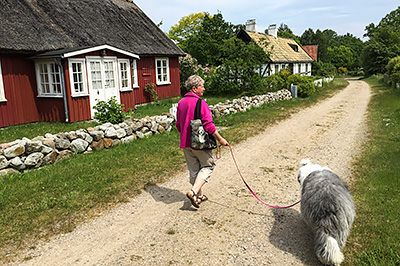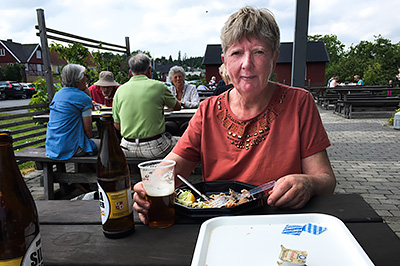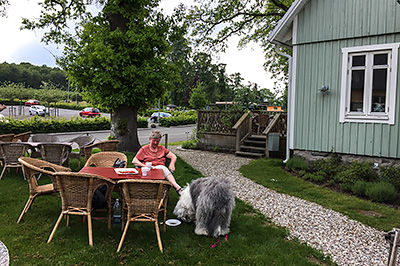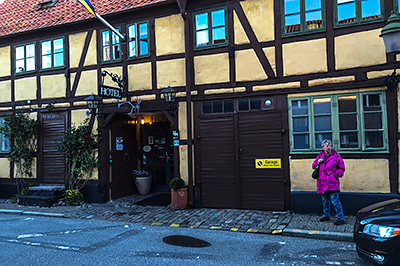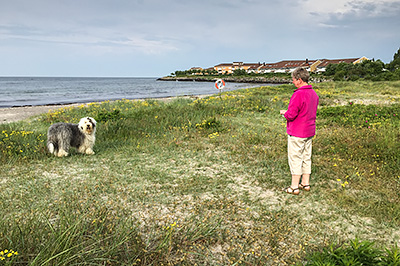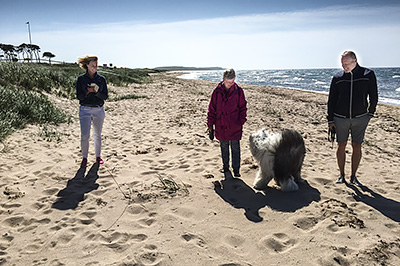 First stopover on the trip was in Skanør. A village with a nice, little harbour and a shop with great smoked fish. Unfortunately we couldn't by any, since this was the start of our vacation.
We had direct entrance from our room to the small yard.
Snowy goes for a walk on the beach in Ystad harbour.
Knäbäckshusen - a small village north of Simrishamn. All houses there are vacation-cottages and traditional Swedish.
South og Kivik we found a place to rest, have coffe, water and goodies.
Time for lunch at Kivik harbour.
On the last day of our trip we met with Cecilia and Erik, who have Neo from our O-litter. First we went for a walk along the beach, and then we drove to their place in Ystad and had coffee.
Birte and Snowy at Ales Stenar.