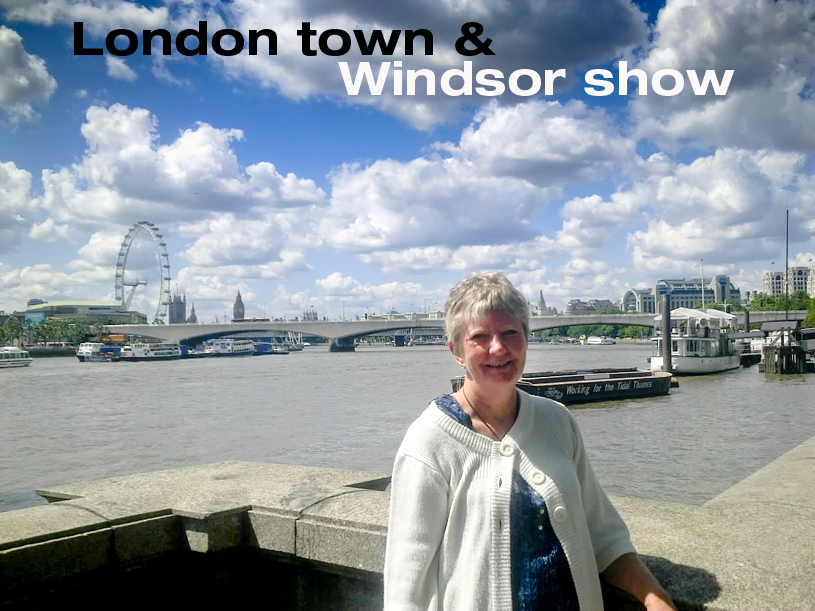 Birte and Lene went to London for a five-day vacation and show-tour at the end of June.

We lived in a small hotel between Paddington Station and Hyde Park. Perfectly situated with easy access to the train heading for Heathrow as well as Windsor.

Friends Herdis, Yrsa, Else Marie and Swedish Annette also were in London and surprisingly had booked the same hotel a couple of days later than us.

The first days we did some sightseeing and shopping. There were sales in many shops.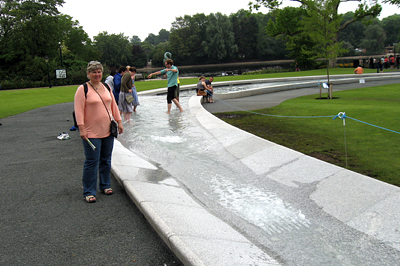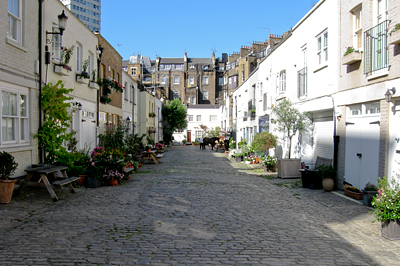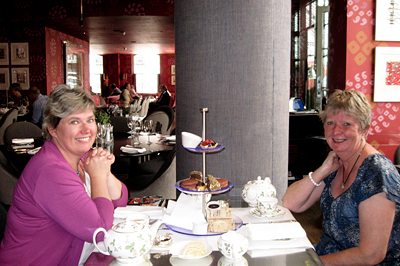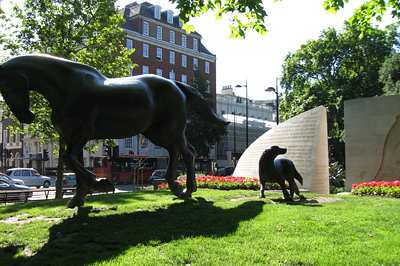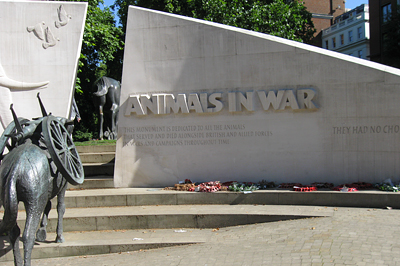 Friday we took the train to Windsor, were the dog-show took place on the huge lawns below the castle.

57 OES' entered and Christina Baily was to judge.

Best of breed was (not very surprisingly) Ch Bottom Shaker My Secret and bitch Ch Bluebell De Ronda Sweet Dreams as best in opposite sex.

Later that day Ch Bottom Shaker My Secret was second best in group.

We are expecting puppies after Ch Sir Brinkley Sir Jonny (who couldn't come because of a blood-ear). So obviously we paid most interest in "the family". Our expectations didn't fall when we saw the Brinkley-family. Especially 10 months old male, Brinkley Rockafella, was very nice.
To our nice surprise English friends were at the show: Sue Noice (Misty's breeder), Jenny Joice and her daughter Wendy, Chris (Simberdale) and Sue Jones.

After the show Pam served a delicious picnic. She said: "Just like you do in Denmark!"

Kennel Allmark celebrated its 15 years jubilee with cake and champagne to everyone.

A wonderful day ending with us six Danish/Swedish people having a nice dinner together in Windsor, before we headed back to our hotel.

Thank you everybody for a wonderful day at Windsor.
Thanks for borrowing your pictures, Annette!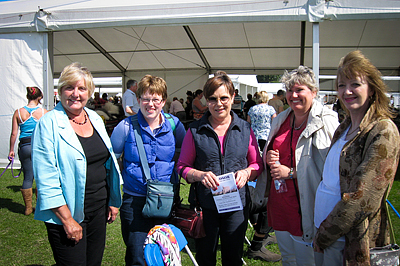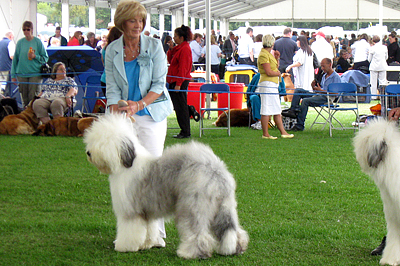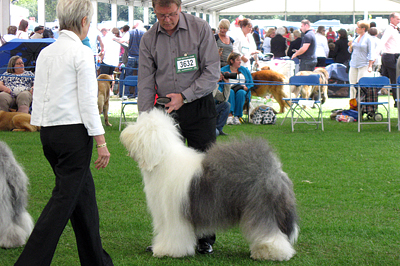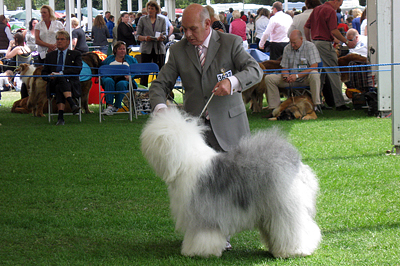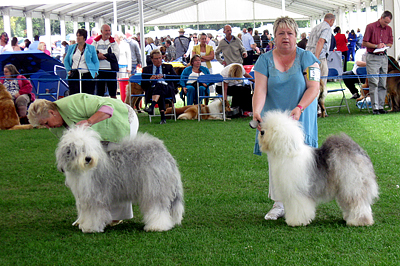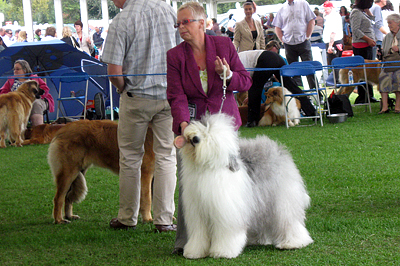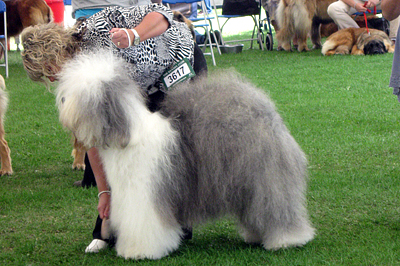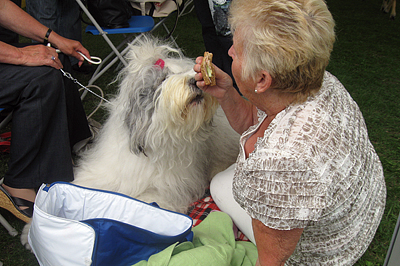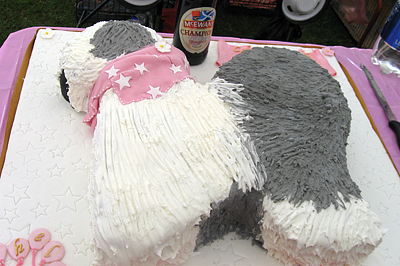 Lene by a water sculpture in Hyde Park.
Glamourous "small town" street with horses - close to the hotel.

Afternoontea in Hotel Haymarket.
Monument in Hyde Park "Animals in War – they had no choice "
Sue, Wendy, Jenny, Lene, and Sue at the Windsor Show.
Super lovely Brinkley Rockafella.
Christina judging Brinkley We Will Rock You.
Winner of the day: Ch. Bottom Shaker My Secret.
Aryakas Ikaros at Noggybanks.
Pam in the ring with Brinkley Annabelle (left).
Brinkley Jonny´s Girl with Kayelinjay.
Kim Reeves with Brinkley Peggy Sue.
Pam and Annabelle enjoying lunch
Allmark's 15 years jubilee cake.
Birte at the docks of The River Thames in London.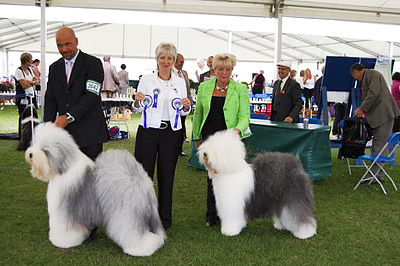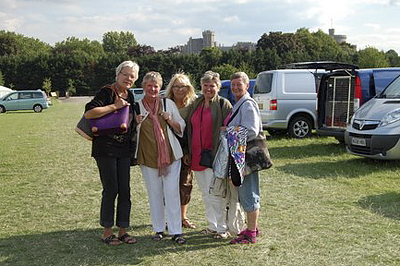 BOB CH Bottom Shake My Secret and BOS CH Bluebell de Ronda Sweet.
Elsemarie, Birte, Yrsa, Lene and Herdis in front of Windsor.