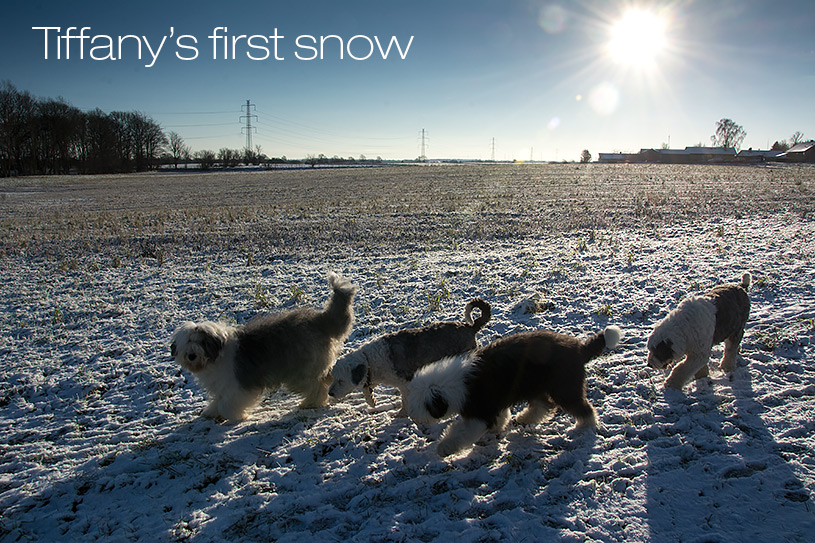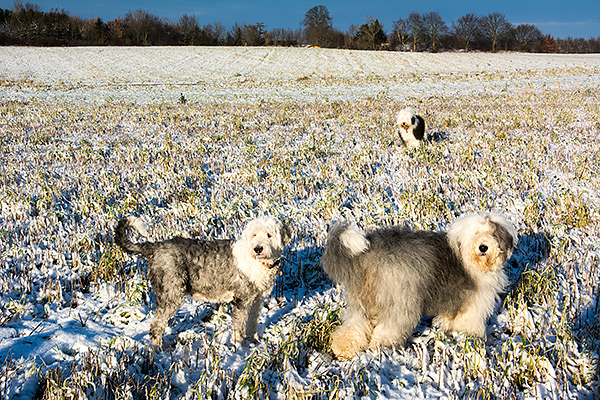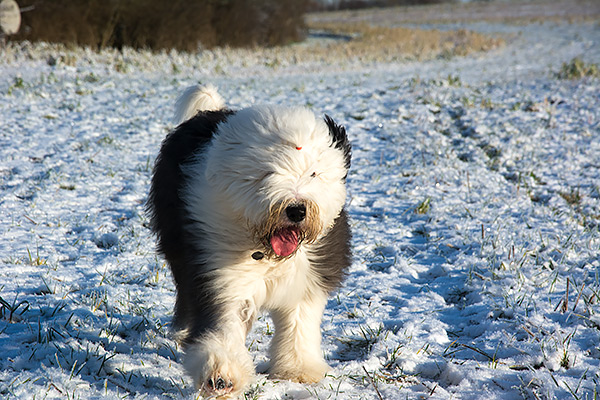 Christmas Day the frost came and it began to snow over Herringløse. Not very much, but enough to powder the fields and roads.
The frost hardened the fields and they got suitable for a wonderful walk from our home to Hove, along the lake and back home with our dogs. Tiffany never had snow before in her life, and she took some long runs over the frozen fields.
The rain-covered paths also froze and it took some time for Tiffany to figure out why her puddles suddenly were very slippery.
Both the dogs and we have spent quite some time indoors during Christmas, so it was a relief to get out in the open and enjoy the blue sky and white frozen fields.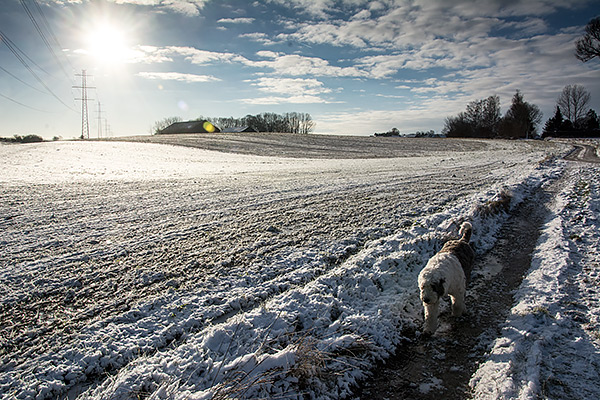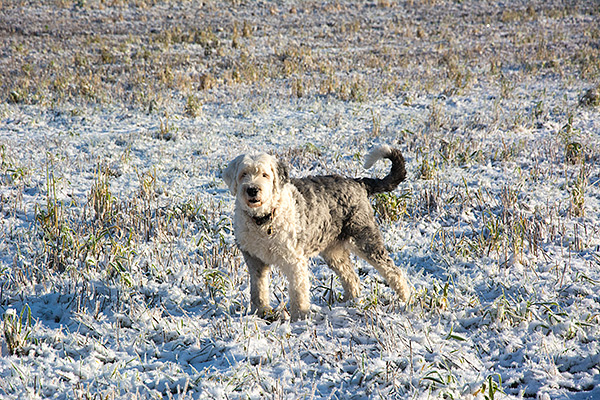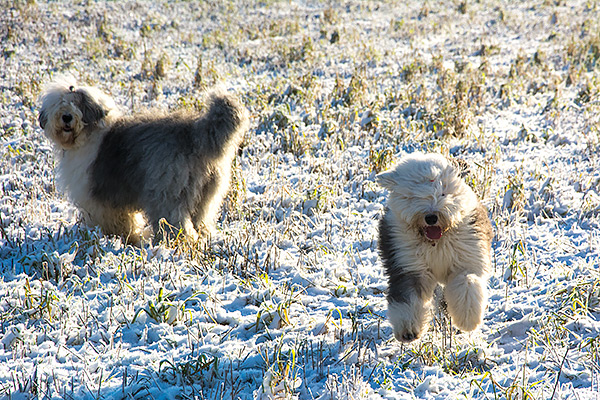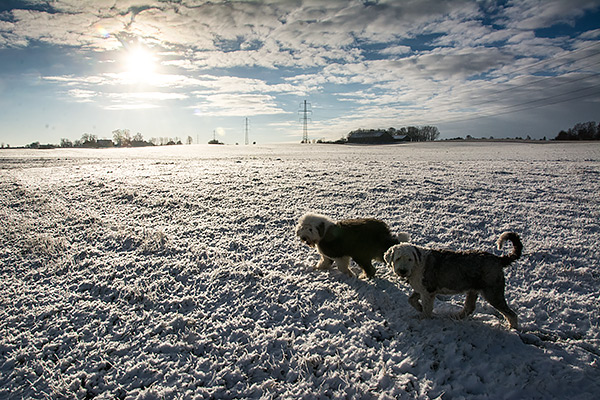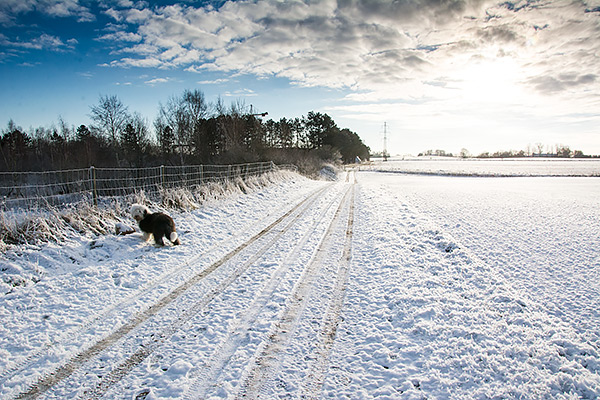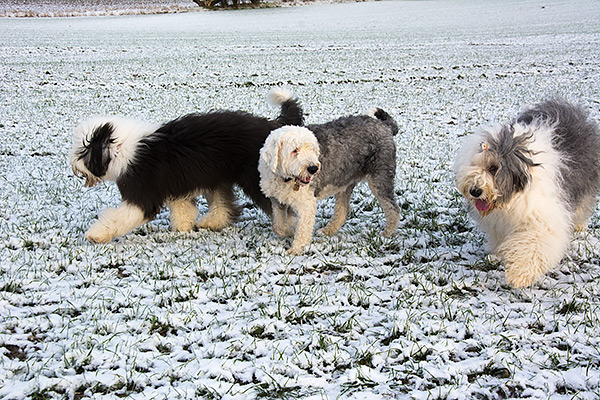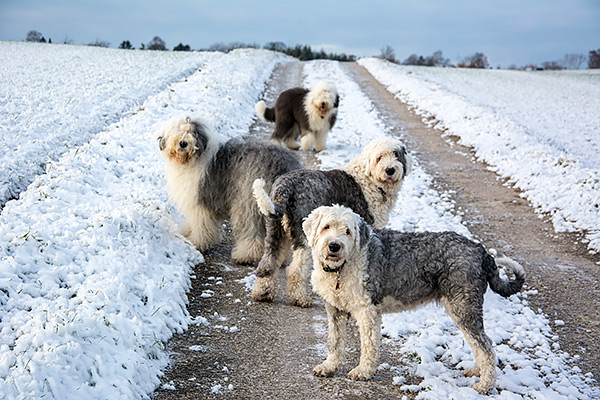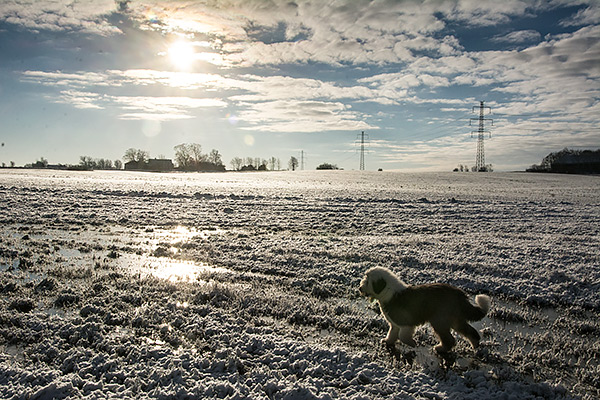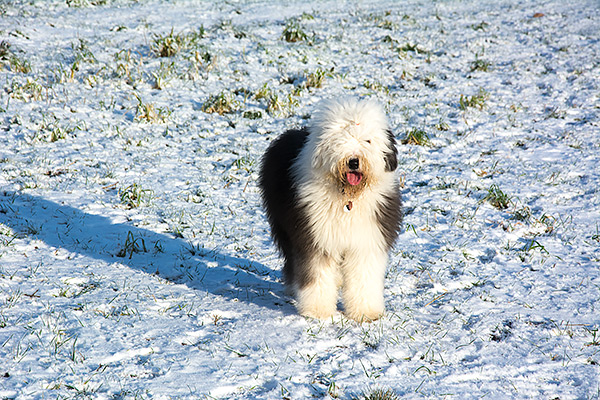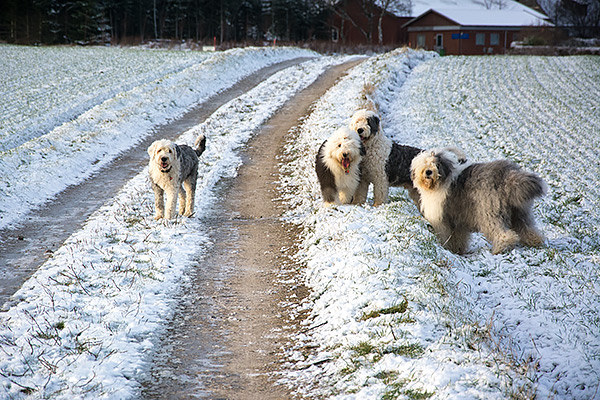 Snowy, Maise, Tiffany and Alonso.
Tiffany enjoying her first snow.
Maise, Snowy and Tiffany.
Alonso has a great time walking in the frozen fields.
Although Maise recently has had her fur cut down, she feels comfortable with the cold weather.
Snowy keeping an eye on Tiffany taking a run.
Tiffany and Maise side by side in frozen fields.
Tiffany finds new smells in the clear frost.
Tiffany, Maise and Snowy.
The dogs in order of age - oldest is Maise, then Alonso, Snowy and Tiffany.
The puddles in the fields were frozen, so Tiffany has to take a closer look.
Tired after a long run - Tiffany.
Nearly home - Maise, Tiffany, Alonso and Snowy.