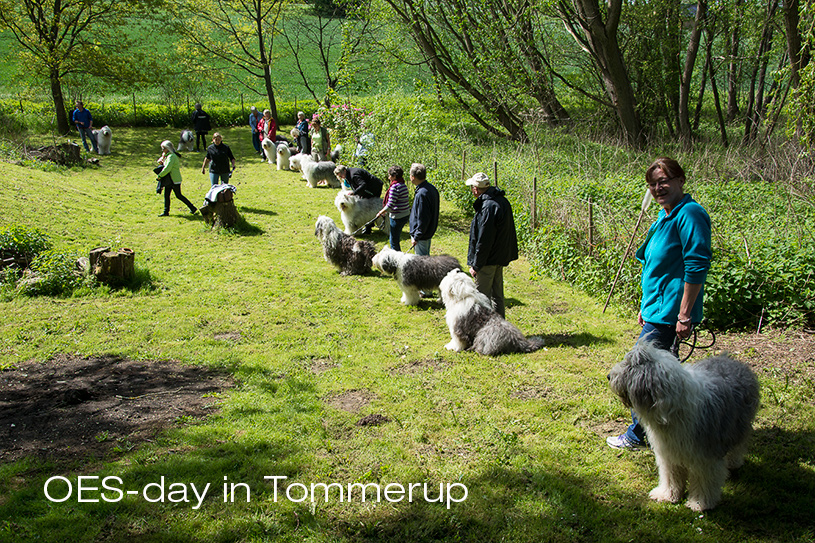 There had been an invitation for a get-together at Anette and Søren Faarborg, who live in Tommerup on Fyn.
As many as 20 OES' and 22 people had accepted the invitation.
The weather forecast was not friendly. And while we drove over Sealand to Tommerup the rain purred heavily down. But on Fyn the sun was out and most of the day there was a nice, blue sky above. We had some drops, but not until 3 p.m.
The arrangement began with Malene doing a say-hello excercise with the dogs. A fine thing making everything slow down a bit for the many dogs.
After that she did some obedience lessons with everybody.
Then we separated into two groups. Malene continued with obedience, while Anette Engløkke tried to teach us who to do in a show ring.
Finally it was time for lunch! We had our dogs under or next to the table and enjoyed a great lunch. Everybody had brought a delicious course to the lunch.
We did expect rain to come, so in due time everybody were called together for the great common picture to be taken. Not an easy thing to arrange! So Birte demonstrated different grooming-tools and there was time to show how to work with OES-cotton.
Minos was on the grooming-table, but most people simply wanted to relax and talk together after lunch.
Many thanks to Anette and Søren for their great hospitality and for letting us use their huge and very special garden for the day.
Thanks to all of you who had travelled far to get to Tommerup and who made this day really great.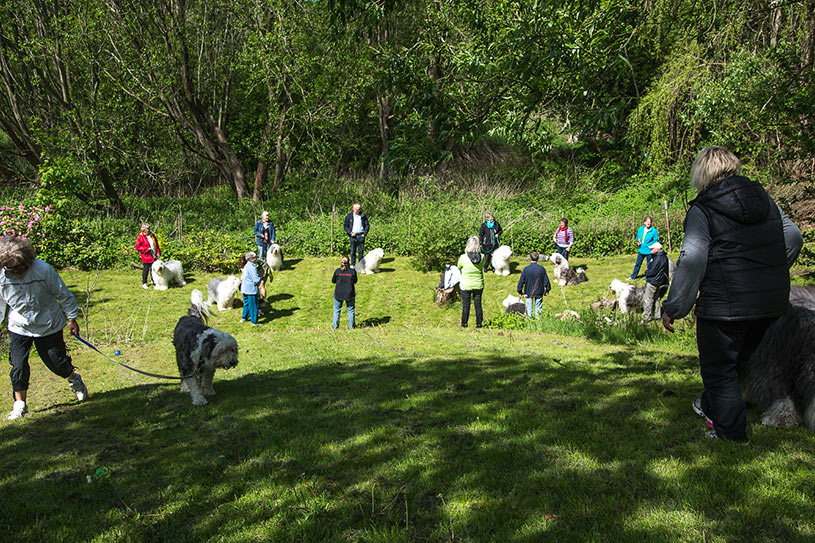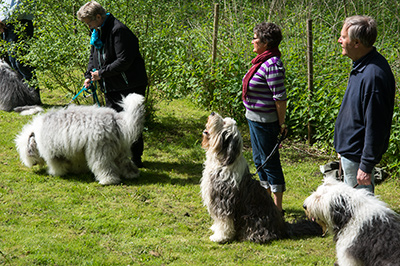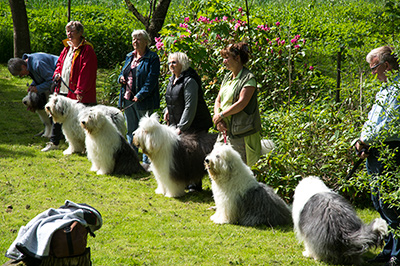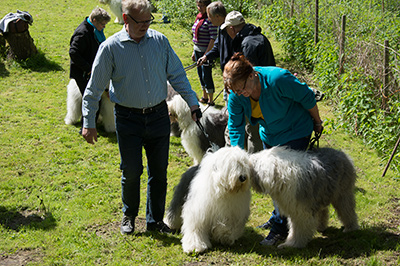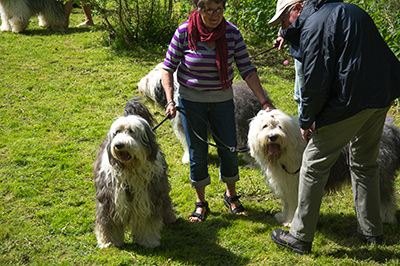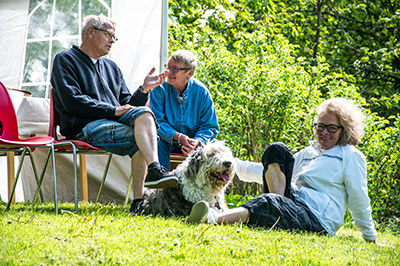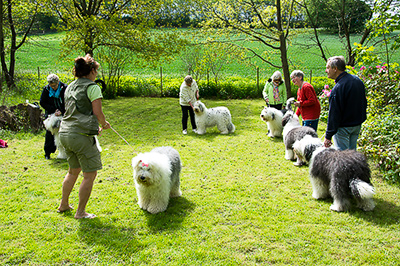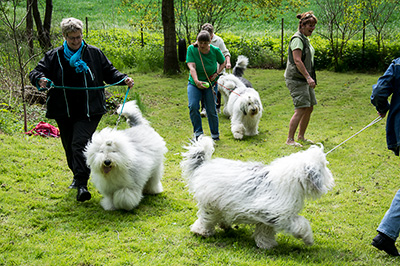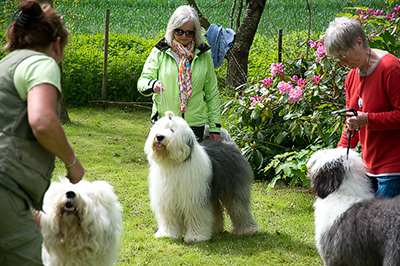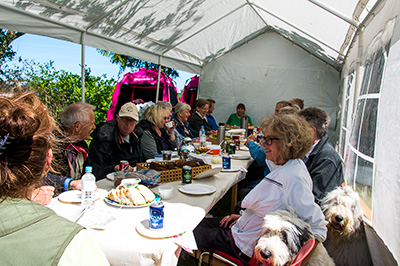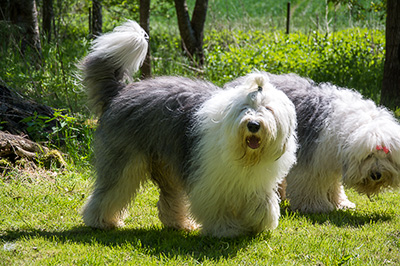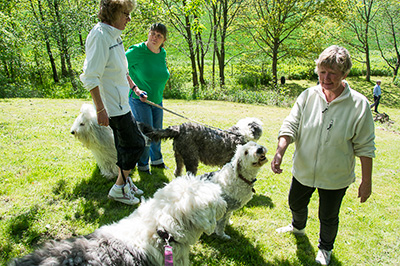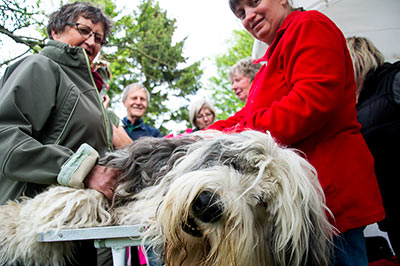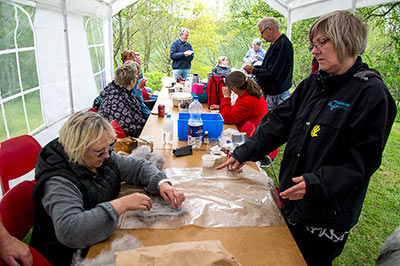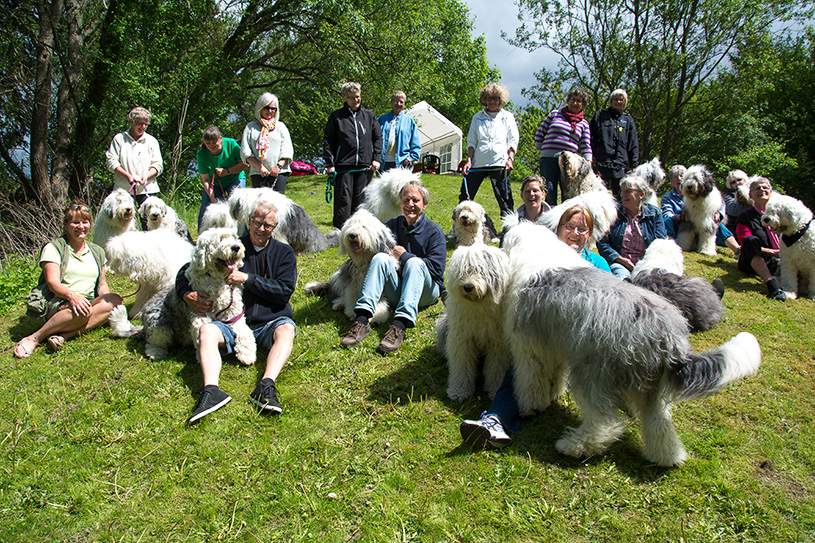 Anette and Søren's garden contains a steef hill. In the buttom there was place for the activities.
Katty with Skipper, Marianne med Minos and Carl med Dina.
Shaggy, Snowy, Kerne, Fuzzy, Cea and Louis getting ready.
Louis saying hello to Eddy.
Ejner, Herdis and Bodil and 12 years old Victor.
Anette Englykke doing show training.
Skipper, Louis, Snowy and Nuller.
The dogs stayed under and next to the table.
Alonso and Maise, behind it is Nuller and Victor.
Minos on the grooming table.
Marianne and Lillian working with OES cotton.
It was not easy to get everything handy to shoot the final group photo. This was the best picture in the row!