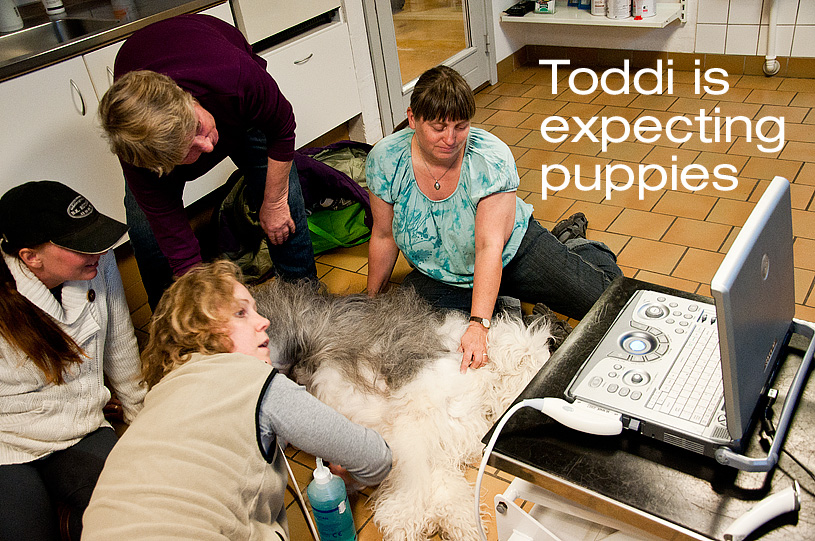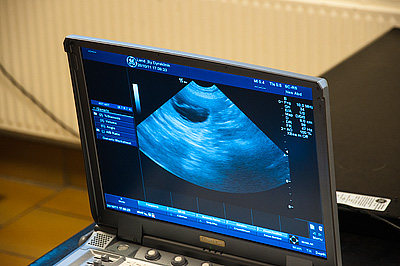 Toddi is pregnant.
We got that wonderful message from the vet at Land and By Clinic in Rye.
Lis and Lars Bo, who own Toddi (from our L-litter and a litter sister to our Alonso), have been sure for a long time, that Toddi was pregnant. She has behaved very different to what she normally does after season.
They were right. We saw that, when Toddi was scanned.
We saw four 'eggs' on the monitor, with the possibility that there might be more. We shall see.
Toddi has been mated with the wonderful male Tom (CH Brinkley Barneby) from germany.
Birte and Lis drove to Mark and Roosmarie Wibier, who own Tom, the 3rd of October, and even though it was the first time for Toddi, the mating was fine.
Puppies are expected the 5th of December.
Since we have made an agreement with Lis and Lars Bo that the puppies should be born in our kennel name as the Blue Berry P-litter, you will for sure hear more about the litter on our homepage.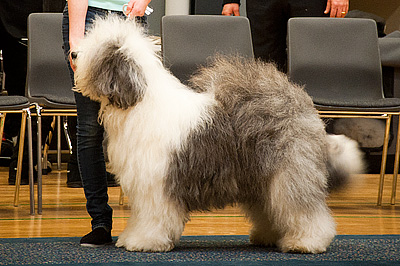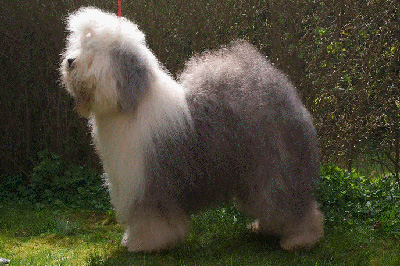 Toddi was lying on the floor while being scanned. Lis (right) kept her quiet, while the rest us us followed the monitor.
A picture of the monitor showing one 'egg'.
Toddi -
Blue Berry's Little Miss Snowflake.
Tom - Ch Brinkley Barnaby