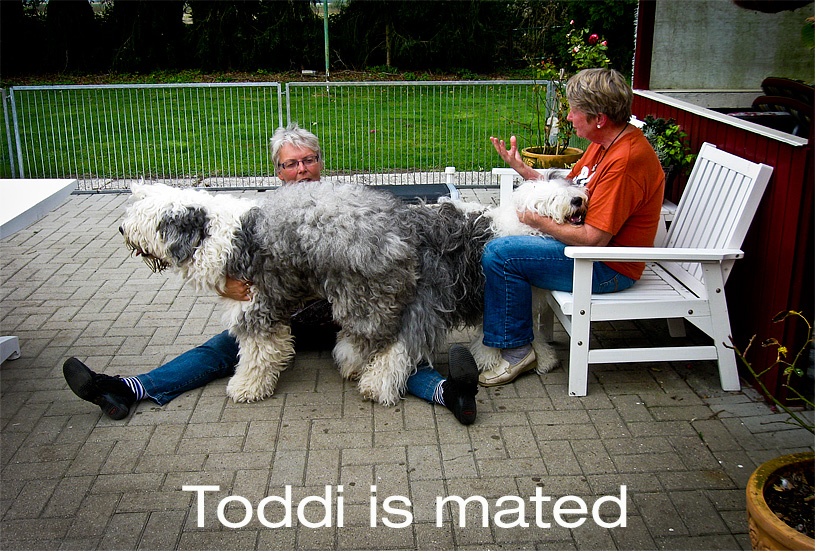 Since Maise didn't get the bitch puppy that we had planed to keep, Lis and Lars Bo have been so kind to let us 'borrow' Toddi for a litter.
Toddi is Alonso's sister and her pedigree name is Blue Berry's Little Miss Snowflake.
Of course Toddi shall have the litter in her own home, where she feels comfortable and safe, and together with Lis and Lars Bo we shall look after the puppies.
Sunday the 2nd of October we /Lis, Birte and Toddi) packed the car and drove to the Sweet Expression kennel in Germany. We had the choice between the young male Maestro and his father Tom.
Since both Maestro and Toddi have no experience at all and when it was clear that Toddi was not easy to mate, we picked Tom.
His pedigree name is CH Brimkley Brneby. He is 4 yours old, father to a lot of lovely puppies, looks good and is super charming.
Toddi was mated Monday the 3rd of October, so we hope for puppies to come in the beginning of December.
We spent a couple of really nice days together with Roosmarie and Mark. Did a lot of talking about OES now and then, and I was lucky to be invited to see their dog-training center with a puppy class and a junior class.
The training center is in a large arena with air condition for the hot summers. Two classes could be there at a time, there is a kitchen selling drinks and candy, a room to sit and relax or to have education, a small store with dog's stuff and fine toilet facilities. Which we had such an arena in Denmark!
In there I met Maestor's little brother, the nine months old Spencer, who was really nice and easy to teach things.
Toddi is not used to travel, but she was not at all affected by the trip. Everywhere she went she charmed people, got lots of hugs and plenty of attention.
Now all we can do is wait nearly a month for the scan to show if there should be puppies.
Many thanks to Roosmarie and Mark for their hospitality and help.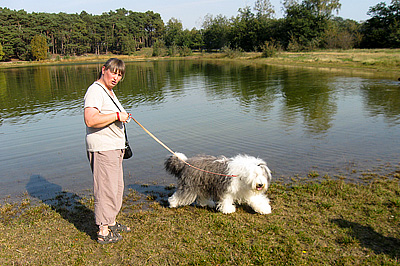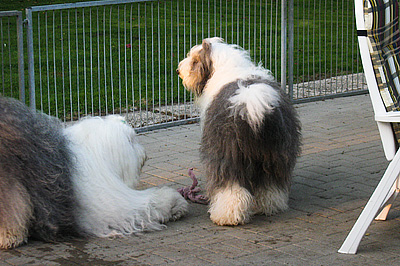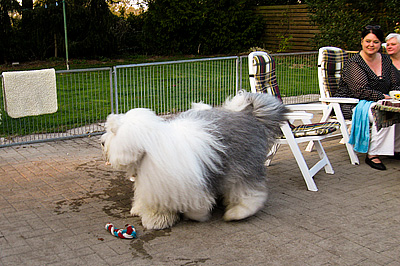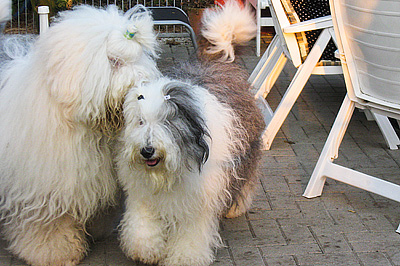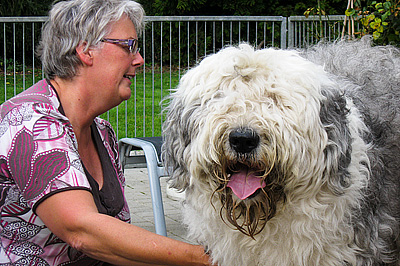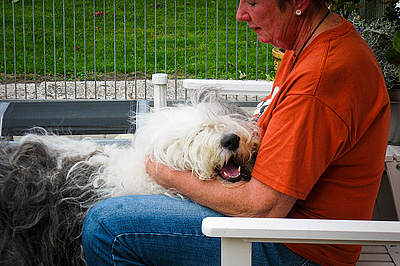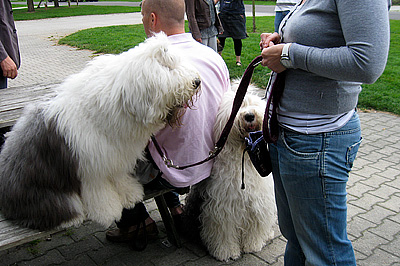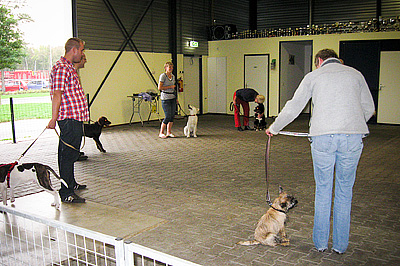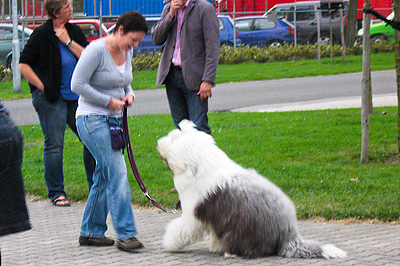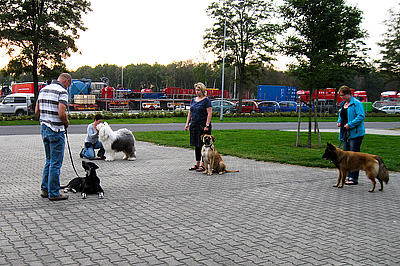 Ch Brinkley Barneby - Tom.
Lis and Toddi having a rest along the German Autobahn.
Time for a walk, before we drove southward.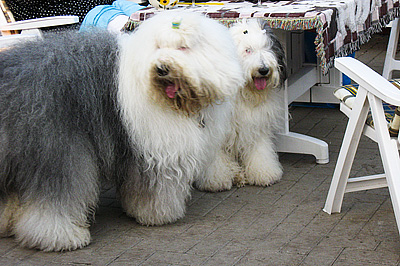 Maestro came for a visit. Be and Toddi liked eachother, but were both inexperienced.
Maestros' smaller brother Spencer at the obedience team.
Great indoor dog-training facilities.
Spencer is a handsome fellow and leasy to teach tricks.
Since the weather was nearly summer, they also trained outside.