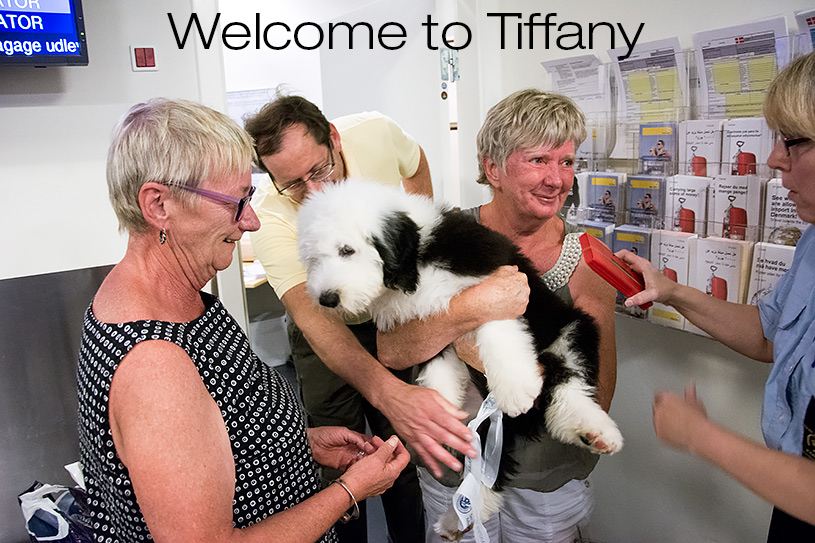 Friday the 25th of July we – Herdis, Jorgen and Birte – went to Copenhagen Airport to get our new, joint puppy, Tiffany, who was on a plane from Chicago.
Tiffany's pedigree name is Barkhshire's American Style, and she is called Tiffany – just like the well-known American brand.
For many years Herdis has wanted to get a puppy from the Barkshire Kennels. Barkshire is not unfamiliar to us neither, since Birte have seen many wonderful Barkshire-dogs on shows in USA. Furthermore we have blood lines from Barkshire dogs in both our O- and P-litters.
Tiffany is after Barkshire's Intoxicating (Jill) and Barkshire's Foreign Intrigue (Kenny).
Her grandfather is Likeabear Attention Please, who was also the father to Paddy (Symphony's Somebody To Love). An OES that we also owned together with Herdis, many years ago.
In the toll-area at the airport we met Becky and Mark who have brought Tiffany in a huge box all the way from Chicago.
It was amazing to see a puppy getting out of her box happy and clean, after more than 10 hours travel from Chicago. She was wagging her tail, saying hello to everybody in the room, while the paperwork was done. On the way home Tiffany was taken out for a walk on a lawn, where she did her stuff.
It was such a big relief, since everybody had been really worried. Both in USA and Denmark.
After visiting Herdis, we drove Tiffany to Herringløse, where she said hello to Snowy and Maise.
She shall meet Alonso later. Since Snowy is in season, Alonso is staying at Lene and Kim's house for a couple of days.
Thank you so much, Jane, for sending this wonderful puppy to Denmark. Thank you Diane and Ray for support with the practical stuff.
Thank you Mark and Becky for bringing Tiffany to Copenhagen – hope you get a wonderful sea cruise!

Herdis, Jørgen og Birte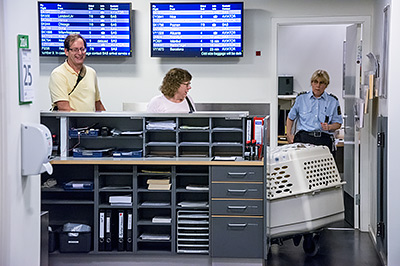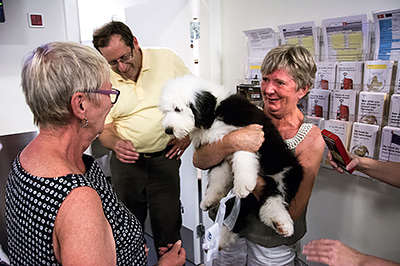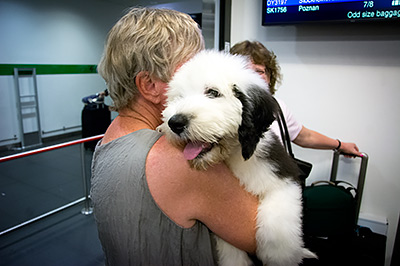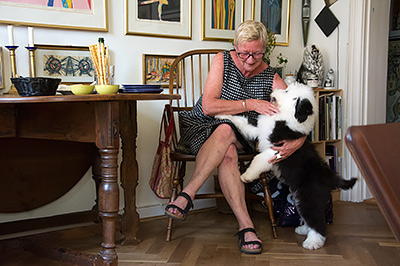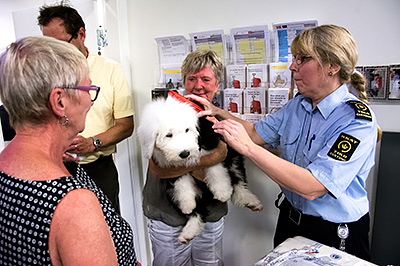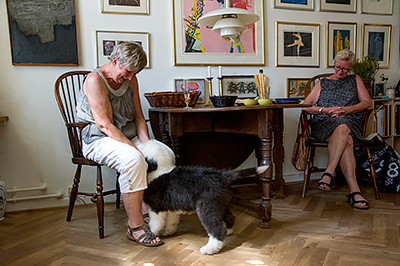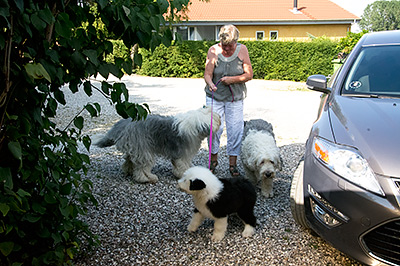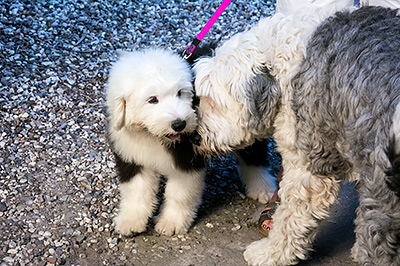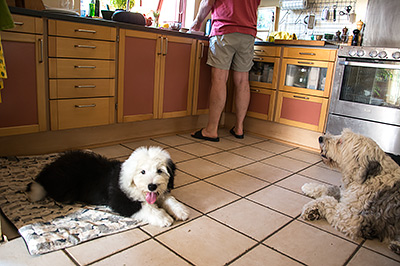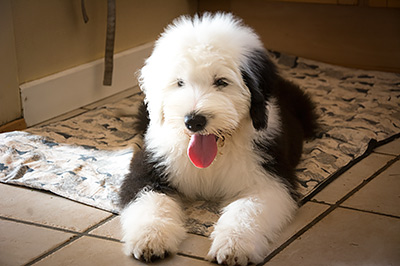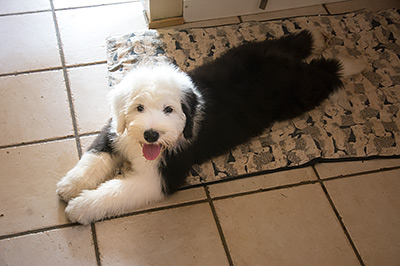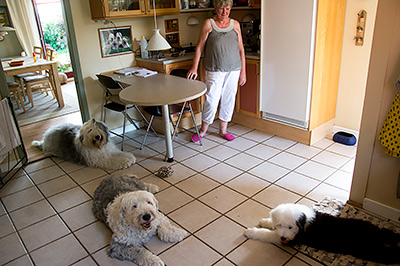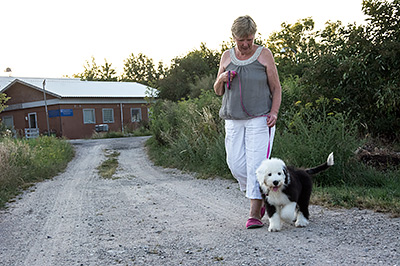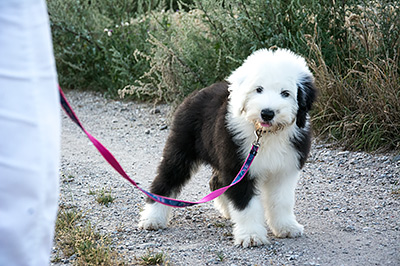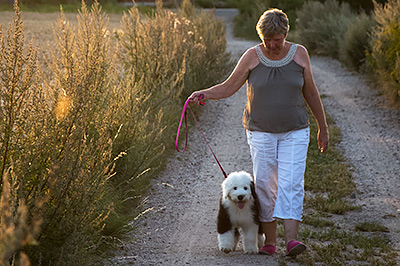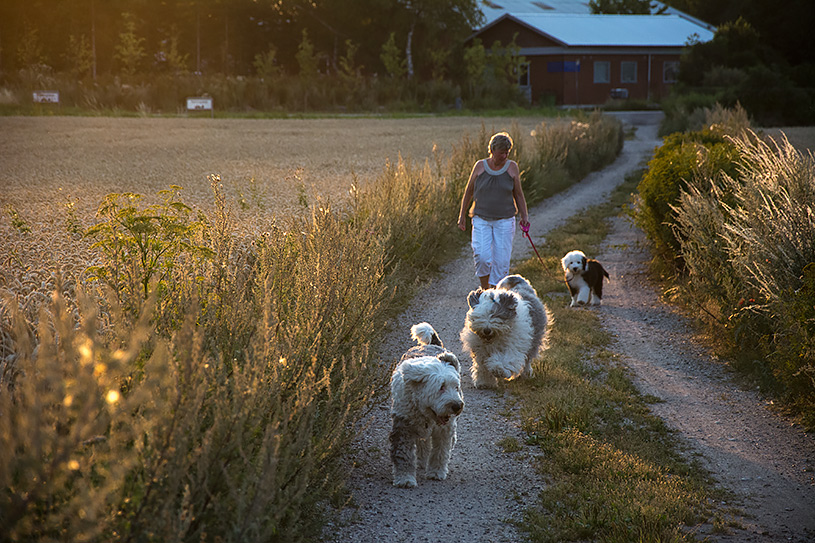 Mark and Becky appearing with the flight case....
Herdis, Mark and Birte taking Tiffany out of the case.
Birte holding Tiffany while Herdis manages the paperwork.
The customs officer checking out the chip.
First a break at Herdis' place. Tiffany examined the appartment, then had her food and water and lied down to rest.
Snowy and Maise meeting the new puppy.
Tiffany arriving in Herringløse.
A dog's nose quickly spots the situation.
So it's time to relax in the kitchen, while Jorgen is doing the dinner.
Tiffany - Barkshire´s American Style
This pillow must be for dogs!
Snowy, Maise and Tiffany - with Birte.
Reading for the evening walk on the road behind our house.
A new dog's life in a totally new place begins for a new puppy. We loved her from the moment we saw her.