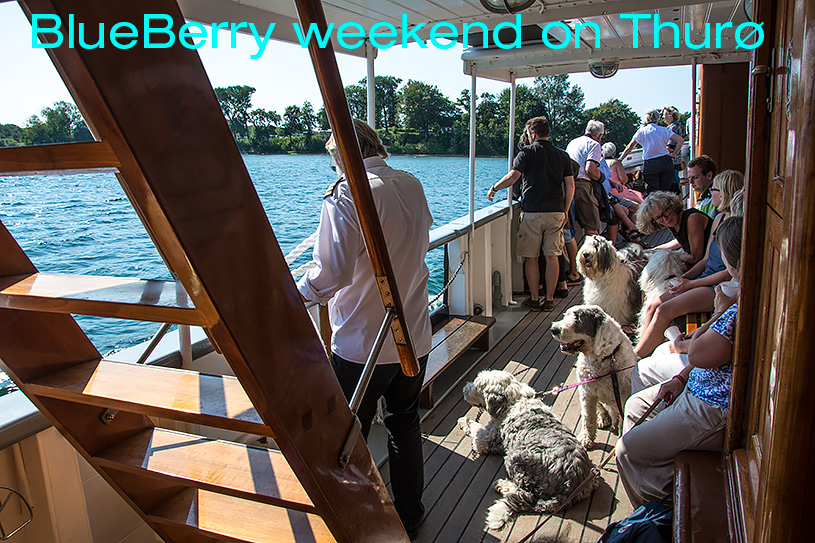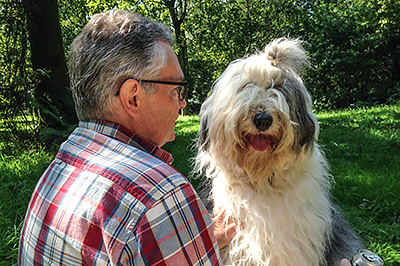 This year's Kennel Blue Berry weekend was again put to the campground on Thurø .
We were four families who had rented a cottage from Friday to Sunday August 21-23. , and two families who came to visit on Saturdays.
Jorgen had taken Friday of, so with the car packed we went to Fyn at noon. Before we headed for Thurø , we drove to the " Landmejeriet Sinai " and provided us with cheese - and we had lunch in Svanninge Hills, where we could also go for a walk with the dogs.
We only had Maise (K -litter ), Alonso (L -litter ) and Snowy (P -litter ) with us. Tiffany was on show in Sweden with Herdis – and did very well, by the way!.
When we got to the campground Bodil, Einar, Christina, Michael and Nanna (Q -litter) had already arrived, and there was great joy. Lis and Lars Bo with their dogs Toddi (L -litter) and Nuller (P -litter) arrived shortly after.
After being "moved into" the cottages we had the big tent up. The tent is a gathering place for all our meals.
When Rie, Søren and Nessa (N -litter) had arrived we all had dinner and enjoyed ourselves.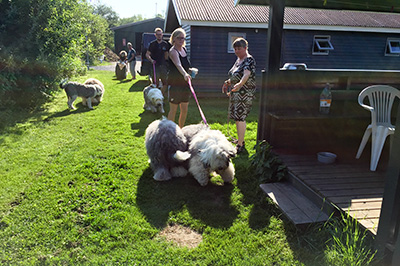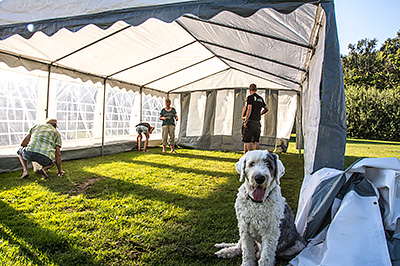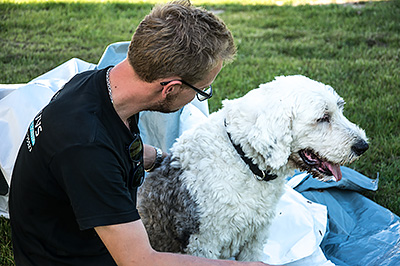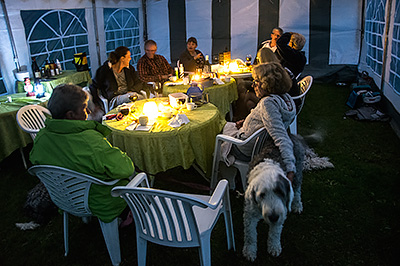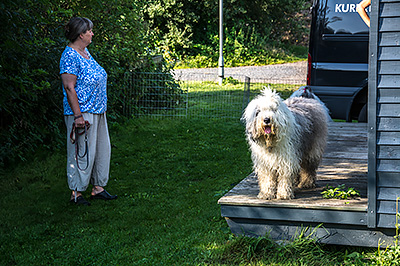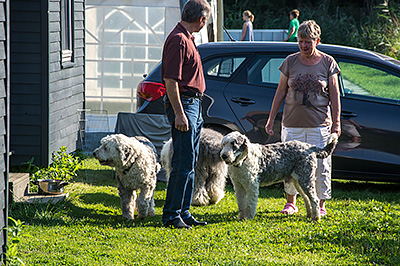 Saturday morning Anne came with Jake (P -litter) and Jette, Marie and three "grandchildren" and their OES Ziva (after our Neo from the O- litter).
After eating breakfast there was time for some grooming, while others took a walk or went down to the beach to take a swim. 10.30 we drove down to the harbor at Thurø and took the veteran ferry Helge to Svendborg. It was a lovely boat trip in the waters of Southern Fyn in brilliant sunshine and no wind.
On arrival in Svendborg we walked through the pedestrian streets – though most of the time we stood still and talked with many people about the dogs, which enjoyed being stroked.
After eating lunch, where all the dogs rested nicely below the tables, we went back down to the harbor and the ferry back to Thurø. The dogs behaved very nicely on board. Again there was talking and applauded.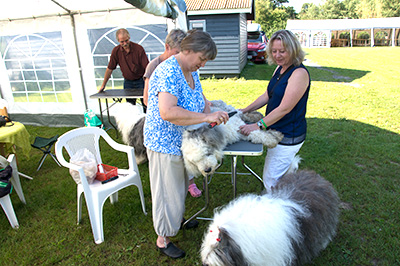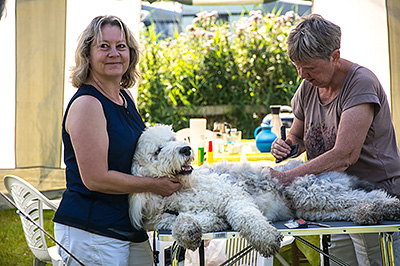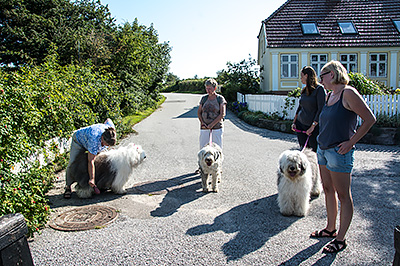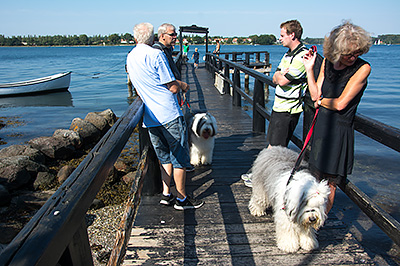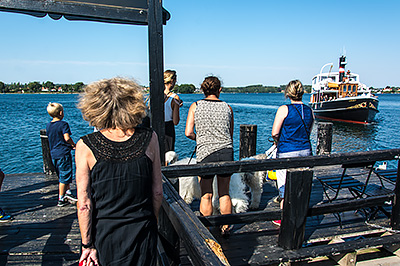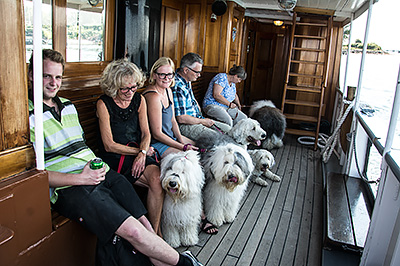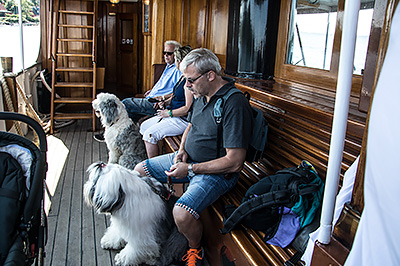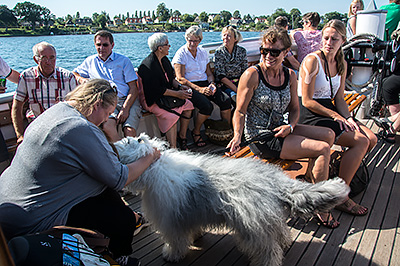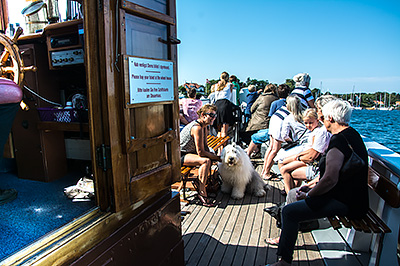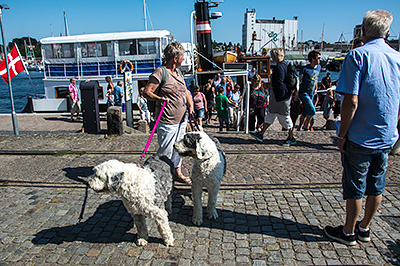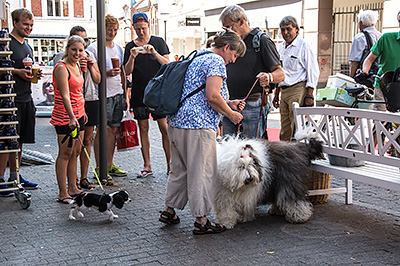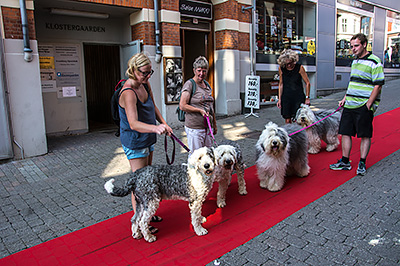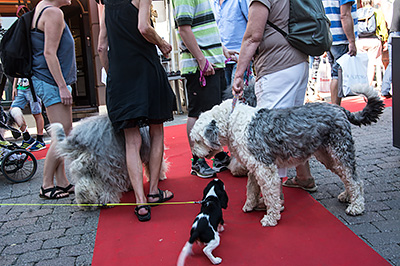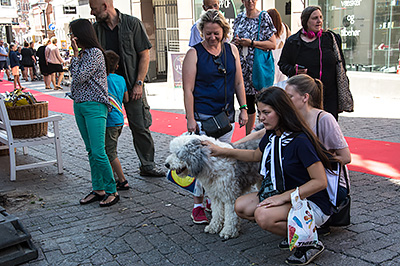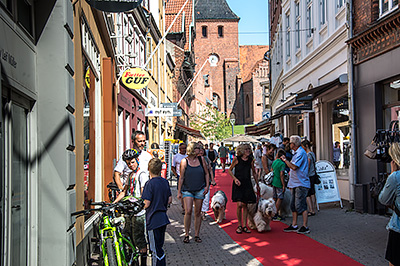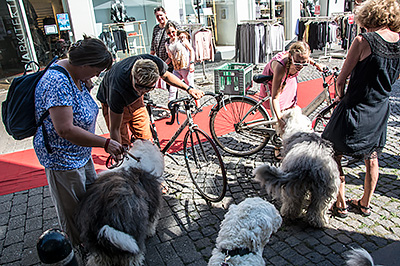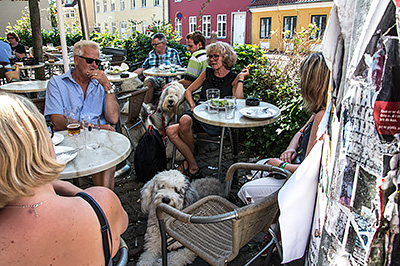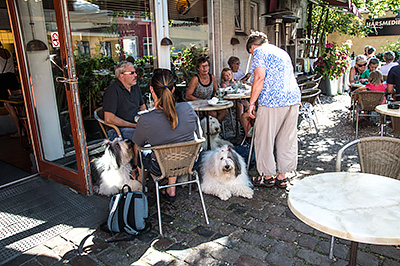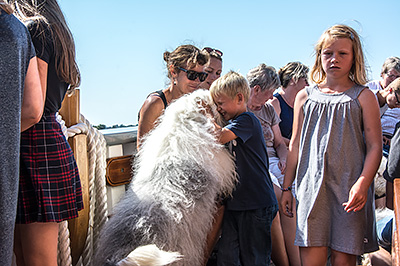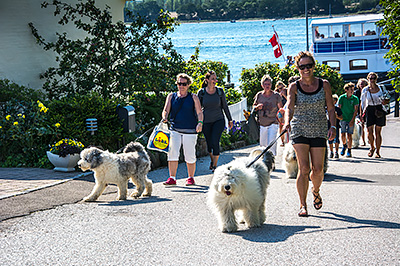 Lunch in Svanninge Bakker - Jørgen and Snowy.
Happy reunion for everybody.
The tent is up - Alonso relaxing.
Nighttime, redwine and talking in the tent.
Lars Bo and Birte, Maise, Snowy and Alonso.
Ziva on the grooming table - Jette and Birte.
Jake on the grooming table - Anne and Birte.
Jake on the table - Lars Bo, Lis, Birte and Anne.
Arriving at Grasten to the harbor.
We are waiting for the ferry.
The veteran ferry Helge arriving.
Plenty of room: Nanna, Maise, Alonso, Maise and Toddi.
Great voyage in perfect summer weather.
Arrival Svendborg: Birte with Maise and Alonso.
Toddi meeting a small puppy.
Alonso, Maise, Snowy and Nanna.
Many came to say hello - this is Maise.
Jake enjoys being stroked.
We did quite a show in the streets of Svendborg.
Many wanted to hear about the OES breed. Great!
After walking in the streets in Svendborg, we found a small restaurant. The dogs rested and had cool water and goodies.
Back with the ferry to Grasten and Thurø again.
Back on the ground after a great trip on the waves.