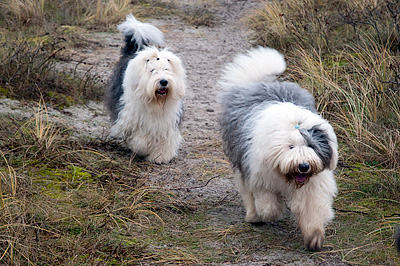 Bodil and Ejner from Tåsinge came to see us the other weekend. They brought Victor (from our I-litter) and Lunte (from the J-litter), and it was a wonderful reunion with the four of them.
We started with a walk on Hundige Beach, giving the dogs a chance to say hello. Moonie (who is the mother to Victor) was so happy to see 'her' familiy from Tåsinge again. She has spent so many wonderful days down there, when we went abroad on vacation, and it is special to see, how happy she is, when 'her' two boys, Bodil and Ejner come.
Alonso has become an adult male dog, but he and Lunte got along fine together.
We drove hom to our place in Herringløse, and it was a special sight to see old Magnus lying side by side with Victor, Lunte and Alonso – Moonie, Misty and Maise in our kitchen. Who says OES-males can't share one room!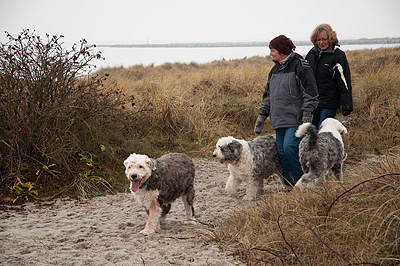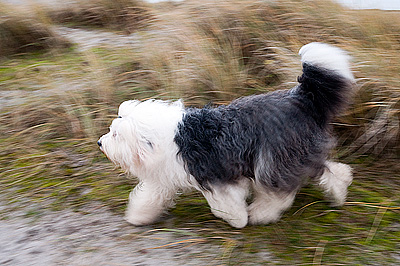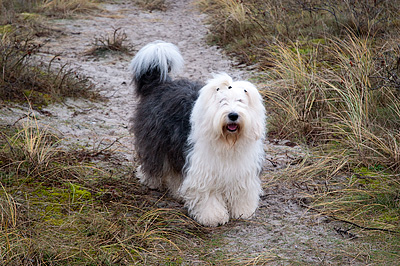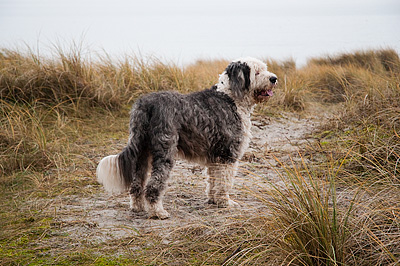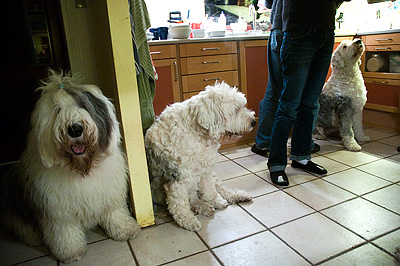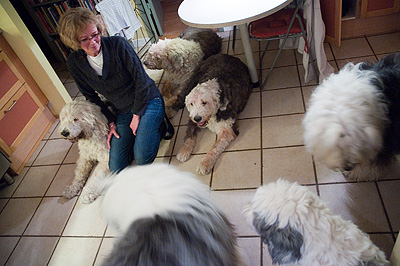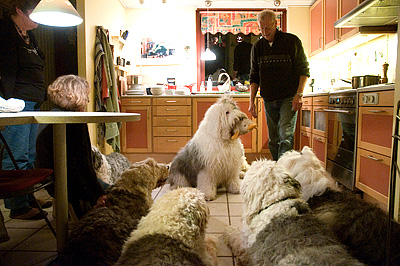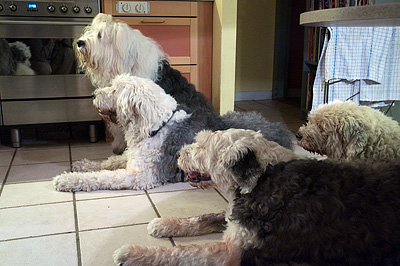 Alonso, Lunte, Victor, Magnus and Moonie site by site in our kitchen.
Moonie, Misty and Maise with Birte and Bodil.
Lunte an Alonso on the beach.
Bodil with the dogs in the kitchen.
Alonso was happy, when Ejner said agreed to play with his toy-dock.
Lunte, Victor, Moonie and Magnus.