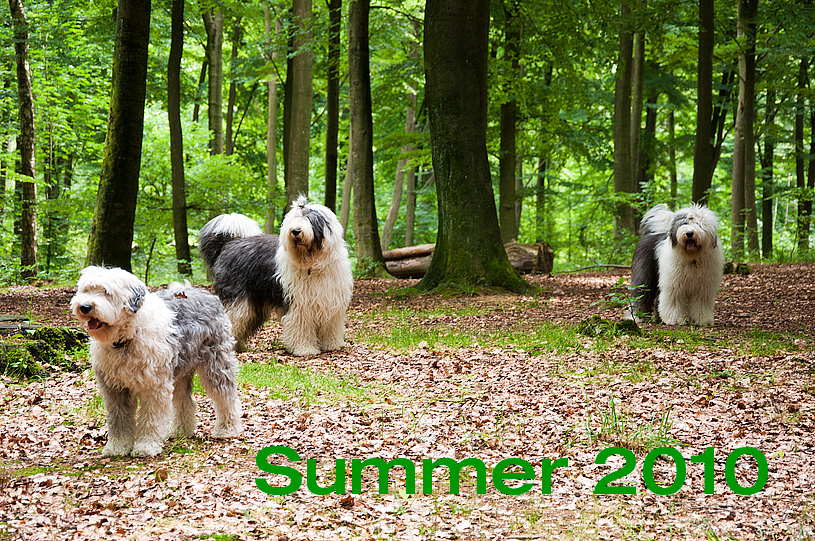 The good thing about taking an early summer-vacation is that you have a nice long summer ahead of you, when you get back home.
So we had the opportunity to do a lot of things with our dogs.
One of the things was going to the OES-club agility training in Lyngby.
We also spent time together with Murphy and family from Malmø, Sweden. They came to Denmark and asked for a meeting with Murphy's litter-brothers. One fine summers night Murphy, Simba, Luffe, families and we met in the woods, where the dogs were allowed to run free.
The three brothers were really happy to see each other. First we went for walk to the lake. The dogs took a bath and played, while we two-leggers talked. We ended up with a nice picnic.
While we enjoyed the lovely evening, the dogs had a great time saying hello to the many dogs passing by.
At this very moment we have Luffe in our house, while his family miss him from their holiday-residence in Italy.
Luffe may not be big of size, but he is a very self-confident 11 months old boy. Since he had protection of his mother Maise he dared challenge Alonso. So we had to direct the rank in the pack a bit, since Alonso didn't feel comfortable.
Now they get along well together and Luffes seems to like life in the group.
Maise, Alonso and Luffe in Hareskoven one of the many wonderful days of July.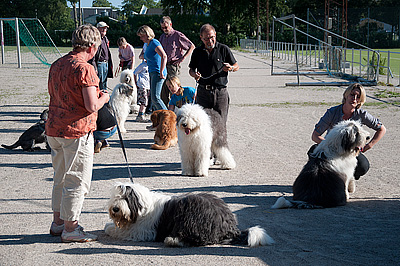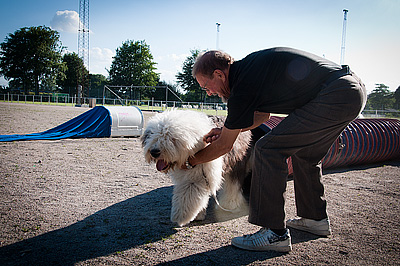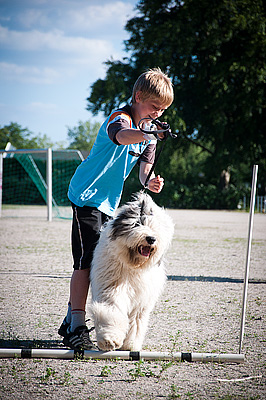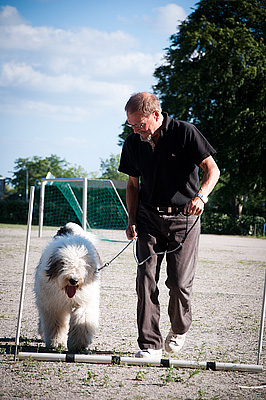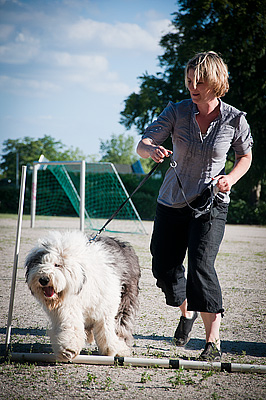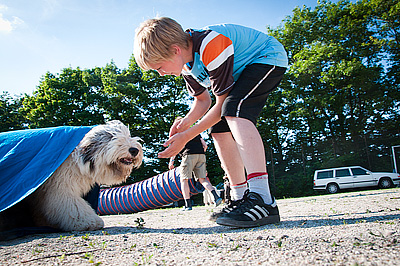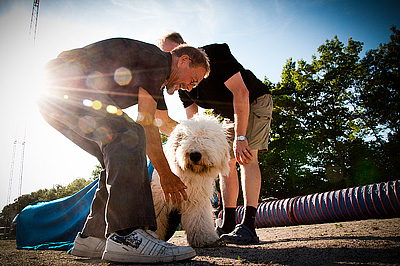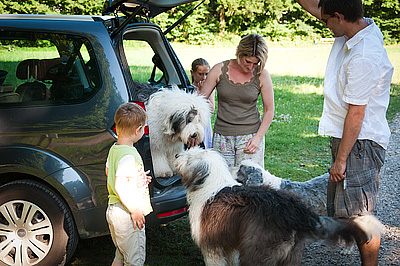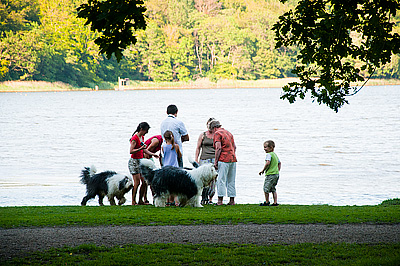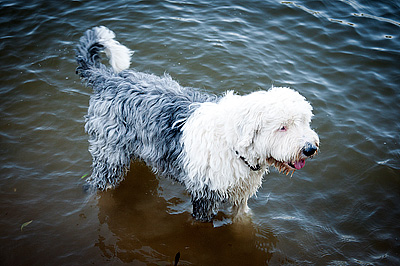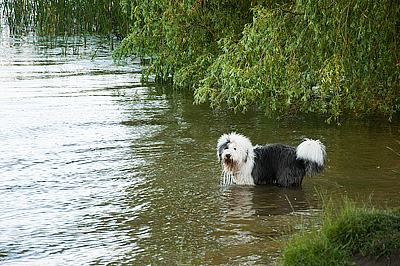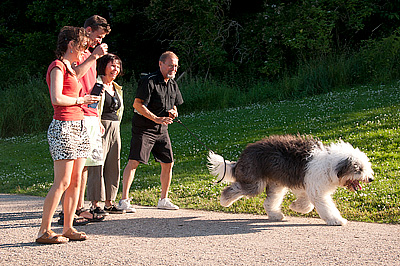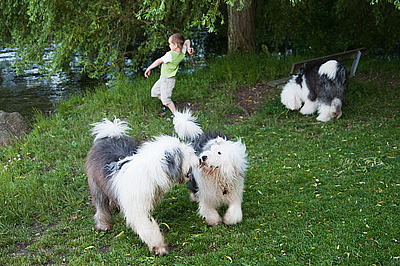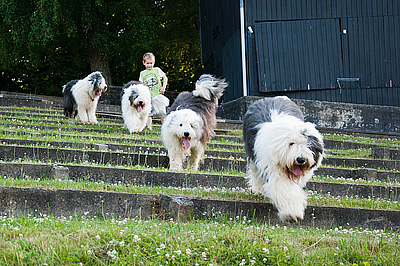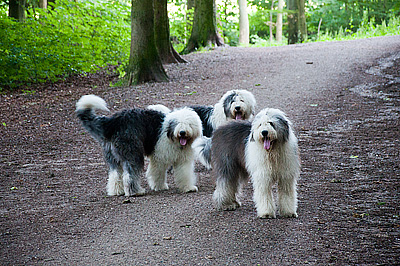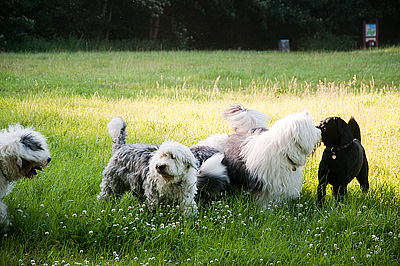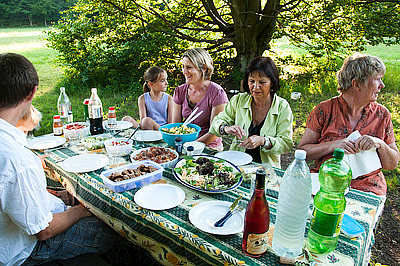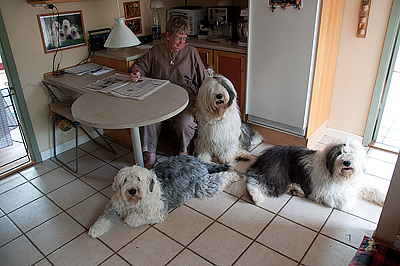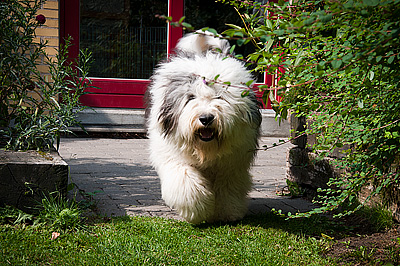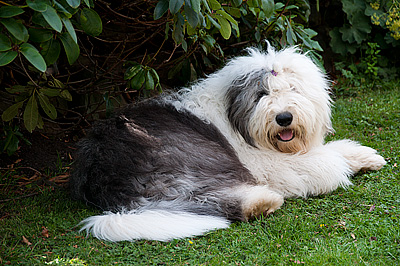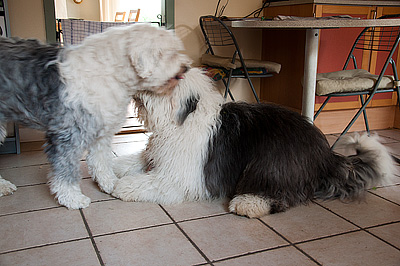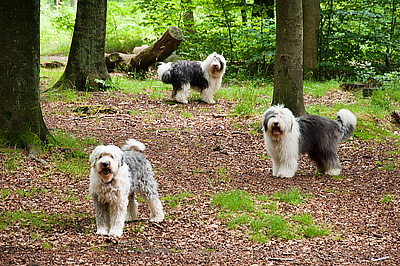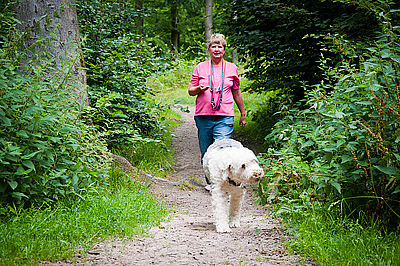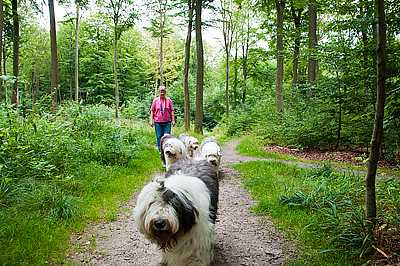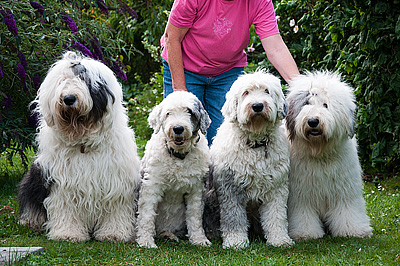 Alonso, Simba and Luffe doing Agility.
Per helping Simba through the tunnel.
Jeppe has great contact to Luffe.
Per and Simba were really good..
In the woods: Luffe saying hello to Murphy and Misty.
We began with a walk to Bagsværd lake.
Maise had to take a bath.
Hanna, Christian, Lone, Per and ahead Simba.
The three brothers enjoyed the reunion.
Simba, Luffe, Murphy and Alonso.
Saying hello to dogs passing by.
While we enjoyed dinner in the open.
Luffe in our house - tigether with Maise, Alonso and Birte.
Mother Maise messing, when Luffe gets too cheeky.
In the woods with Maise, Alonso and Luffe.
Misty was there too - here with Birte.
Nice walk in a danish summers forest.
Alonso, Misty, Maise and Luffe.