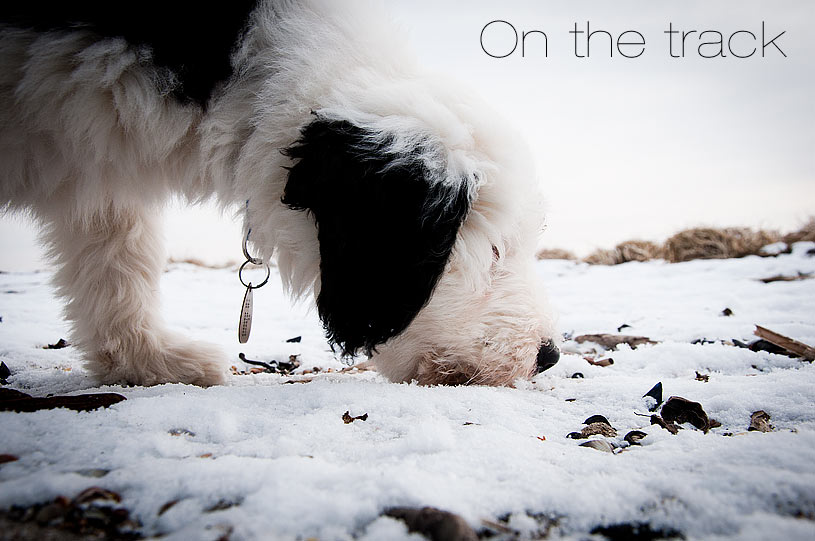 Snowy came to us in a storm – in a figurative sense.
From the beginning Maise fell in love with her, but then soon got more distracted, since she got in season. Little Snowy didn't understand what happened.
Neither did she understand why Alonso was silly and cried like a wolf. And certainly did Snowy not get the point of Maise being angry with him, when he was sniffing to her.
Luckily grandmother Misty was totally normal and sweet to Snowy. So they got best friends.
Now Maise is out of season again and the pack is back to normal and in harmony. Snowy is fully accepted. She is a very clever but cheeky pup. Our other dogs like that!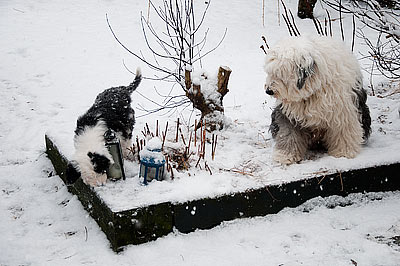 In other words Snowy is well on the track being a perfectly integrated dog in our group.
She learns from the adults. Wants to sleep next to them and do as they do.
We have taken her to several tours; for instance to Roskilde Fjord. Every day we bring her on the walks together with the rest.
She is curious and eager to discover the world.
One day her litter sister Nuller and Susanne and Arne's Smilla (that has the same father as Snowy and Nuller) came on a visit. Thy all played very well together, and it is needless to say that the two litter sisters enjoyed the reunion very much.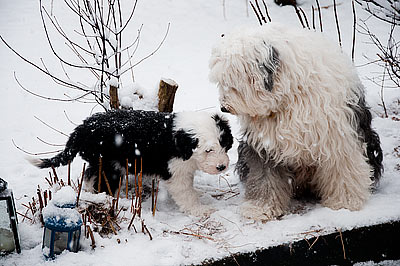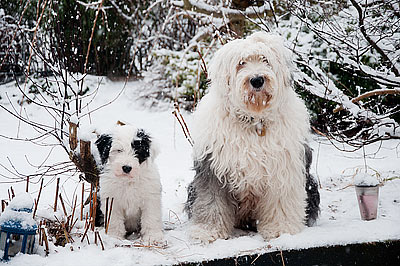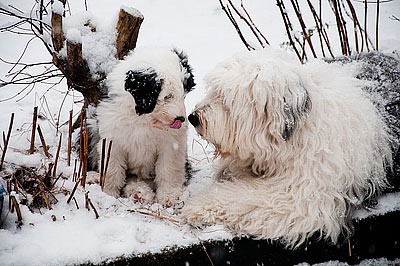 Maise is very much attached to Snowy and in many ways regards her as her own puppy.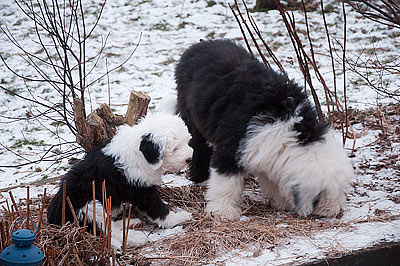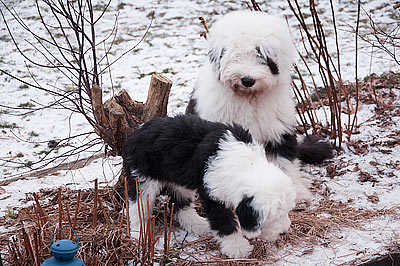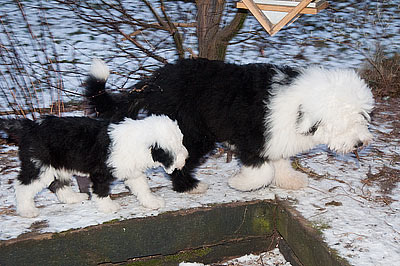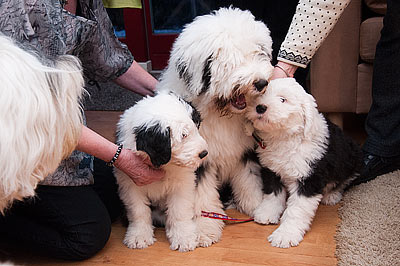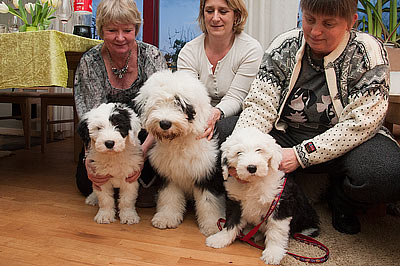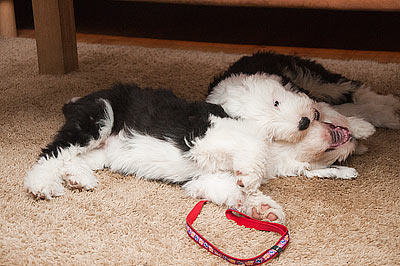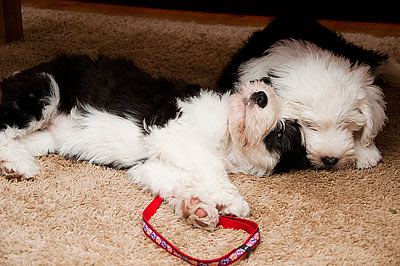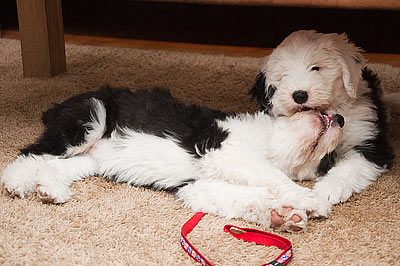 Snowy got visiors: litter sister Nuller and Smilla from Arne and Susanne. They palyed and had a great day. Finally a photo should be taken. Its shows Birte with Snowy, Susanne with Smilla and Lis with Nuller.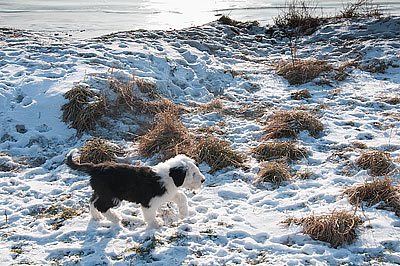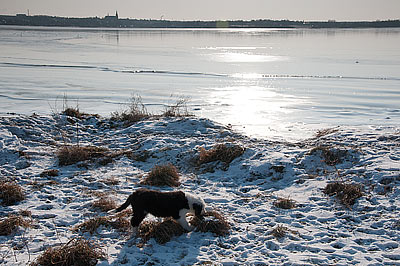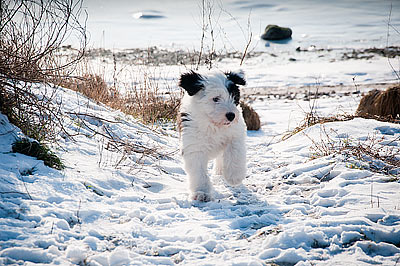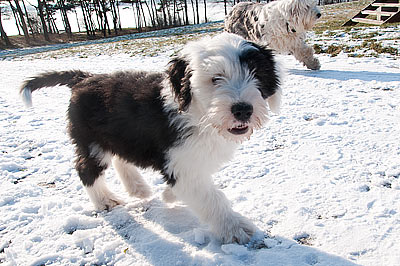 Snowy running free at Roskilde Fjord.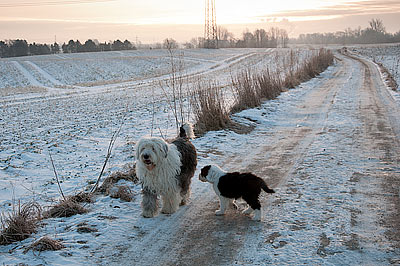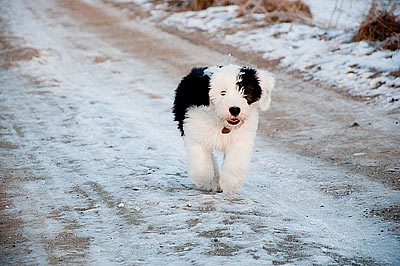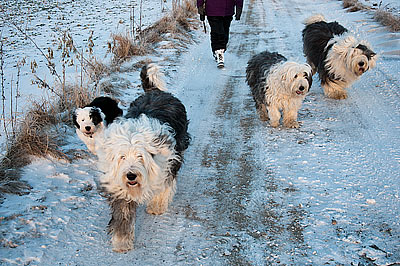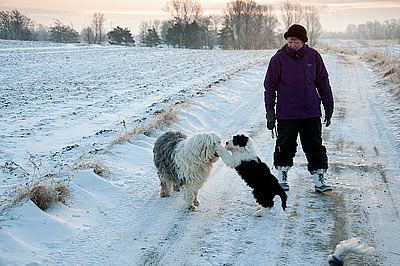 After Maise is no more in season our group is back in harmony. This is Alonso, Snowy, Maise and Misty with Birte on the morning walk.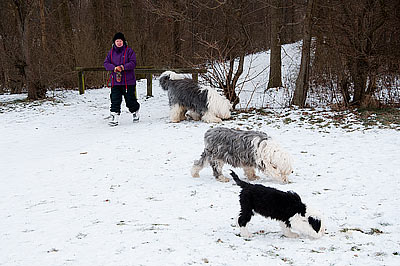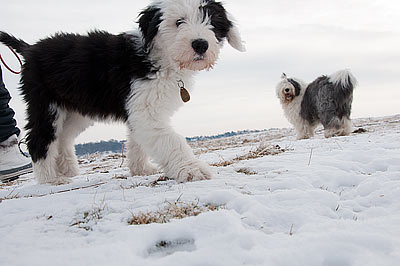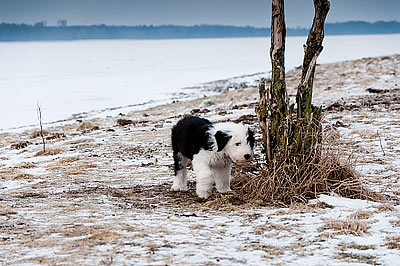 Finally four shots from the Saturday walk at the Fjord.