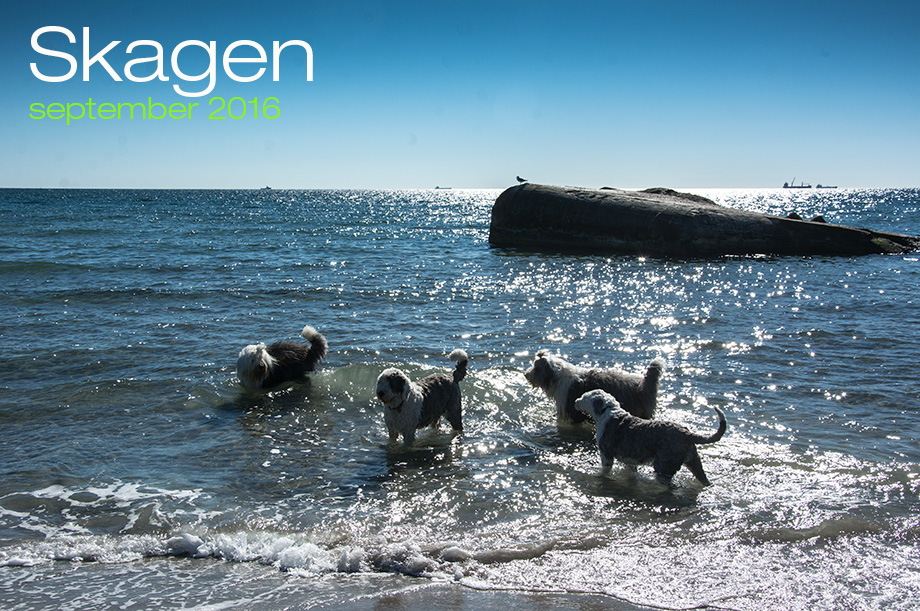 Once again we spent a vacation in Helle's summer cottage in Ålbæk. We brought all dogs, Maise, Alonso, Snowy and Tiffany.
We planned to go on autumn holiday, but September brought us great summer weather all week.
One day we walk to the northern part of Denmark, Grenen, and the dogs enjoyed playing in the seaside. The place was filled with tourists, but the dogs didn't pay much attention to them, so we only got friendly smiles.
Another trip we always do started south of Old Skagen over the enormous sand dunes, along the beach to Ruth's Hotel for a cup of coffee.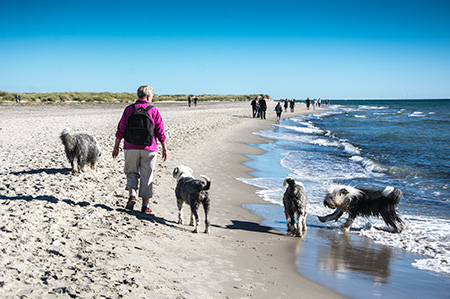 Other trips went into the plantations to find chanterelles and other delicious mushrooms. We cooked them for dinner with fresh fish from the fishermen in the harbor.
In Strandby we met with Birgit and her two OES' and did a walk in the dog's forest. Afterwards we had coffee and planned the dg festival the following Sunday in Hune.