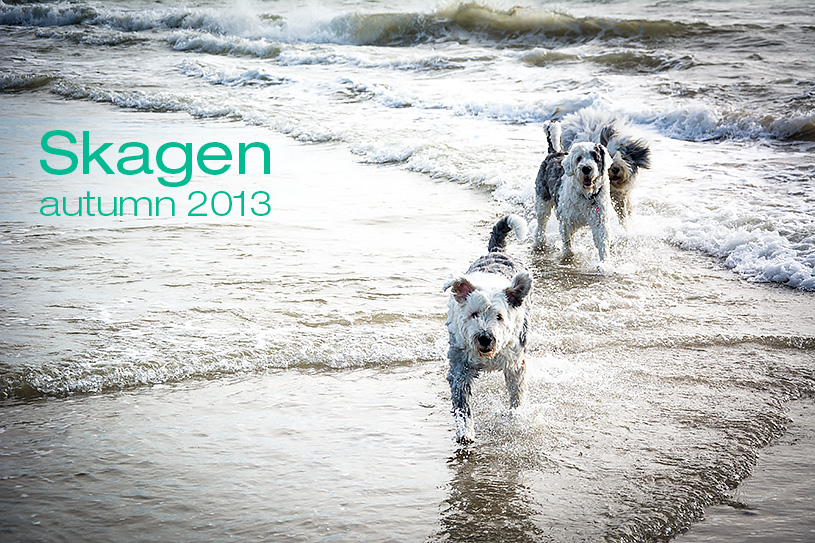 At the end of September we went to north Jutland to spend twelve days in Jørgen's sister Helle's summer cottage in Ålbæk.
We had days of pure relaxing combined with mushroom picking in the plantations and long walks along the beaches and in the huge sand dunes. The dogs really enjoyed the walks – especially those in the tall dunes.
Weather was great, and we had lots of sun and no wind – only one day with a little rain.
It is the first time we have had an autumn holiday without wind.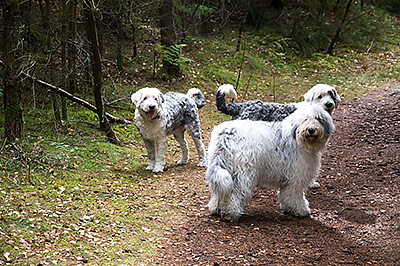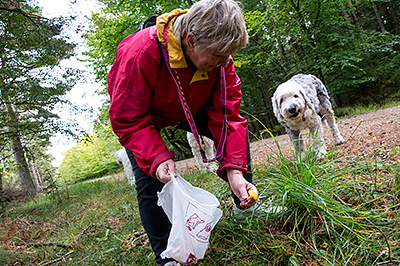 Which also meant that the fisher boats were able to head for the sea every day, and we were able to by lots of fresh fish and seafood directly from the boats. Super fresh and extremely fair prices.
On both Sundays we met with OES friends to go for walks on the beach south of Sæby.
The first Sunday we met with Louise and Birgit.
There was a little rain, men the dogs – Siff, Amy, Cassie, Alonso, Maise, Snowy and we enjoyed each other's company. We finished the walk with coffee and cake on the terrace to the house of the local dog club.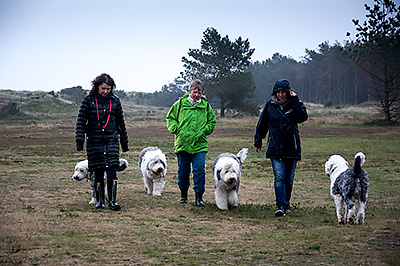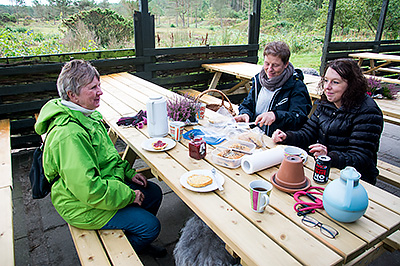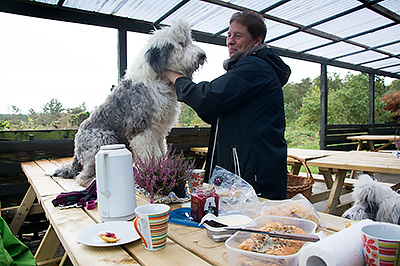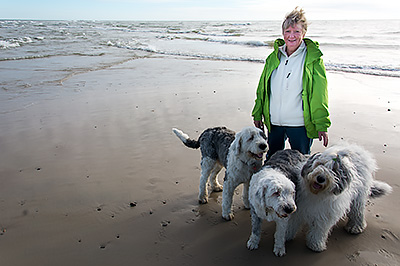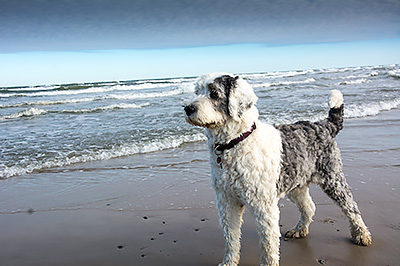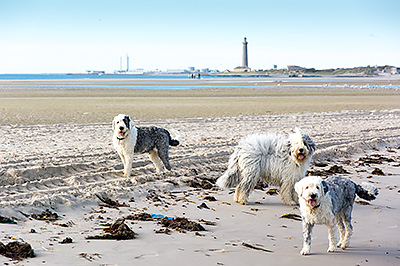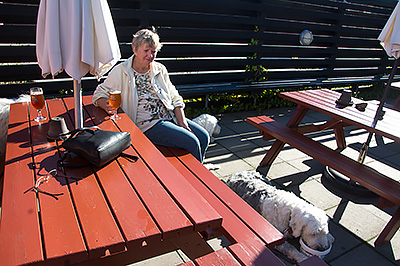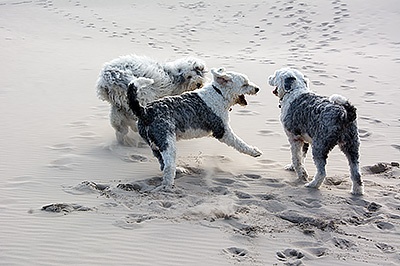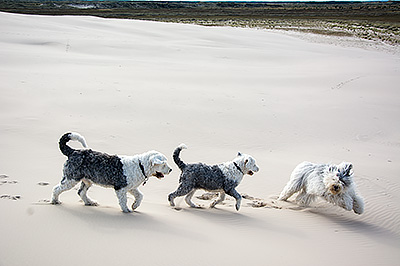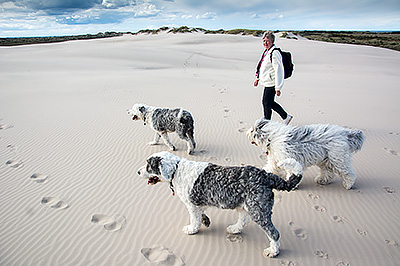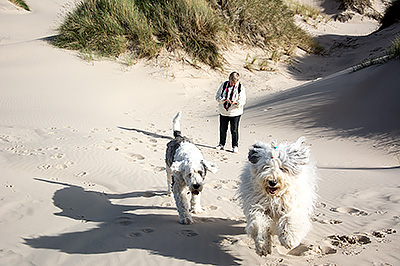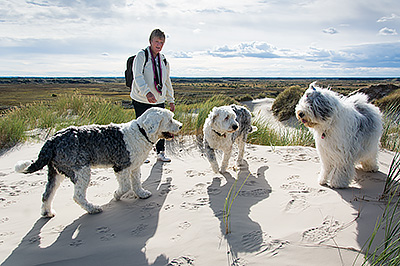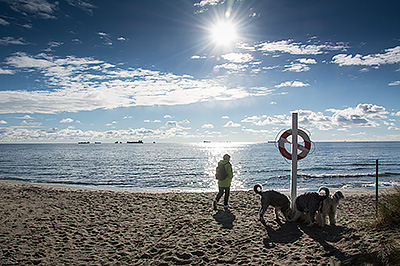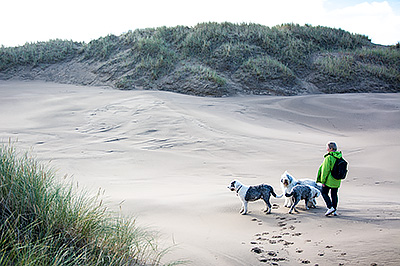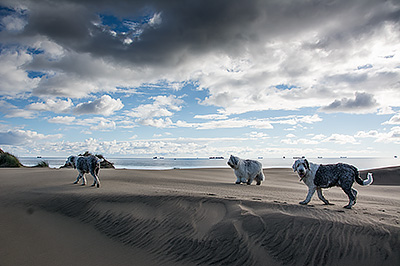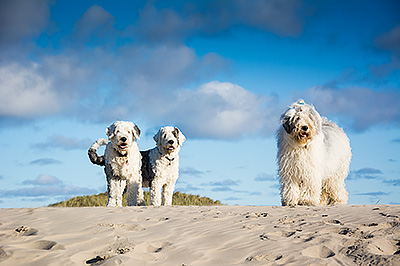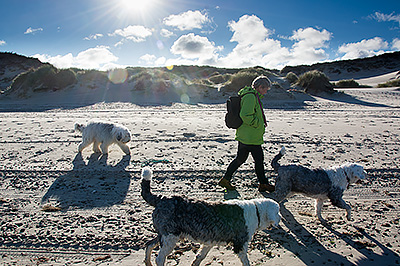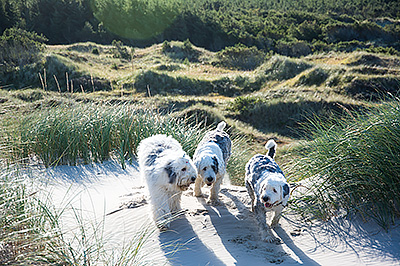 Birte finding musrooms while Maise is giving her opinion.
Into the woods after mushrooms.
First Sunday in rain with Birgit and Louise.
Louise, Birte and Birgit.
Birgit brought homemade cakes and bread.
What a nice view from up here!
Birte on top of Skagen with Alonso, Maise and Snowy.
Alonso looking for seagulls.
Heading south towards the Skagen firehouse.
Relaxing in the local Skagen Brewery.
Råbjerg Mile is really impressing.
Alonso wants to play with the girls.
Great walk over the Råbjerg Mile.
The dogs really love running in the sand dunes.
View from the top of the Mile towards Råbjerg.
Sun over Skagen eastern beach.
The Sandmile south of Skagen.
From the Sandmil you have a great view over the eastcoast.
Walking along the seaside.
On top of a huge sand dune south of Gl. Skagen.