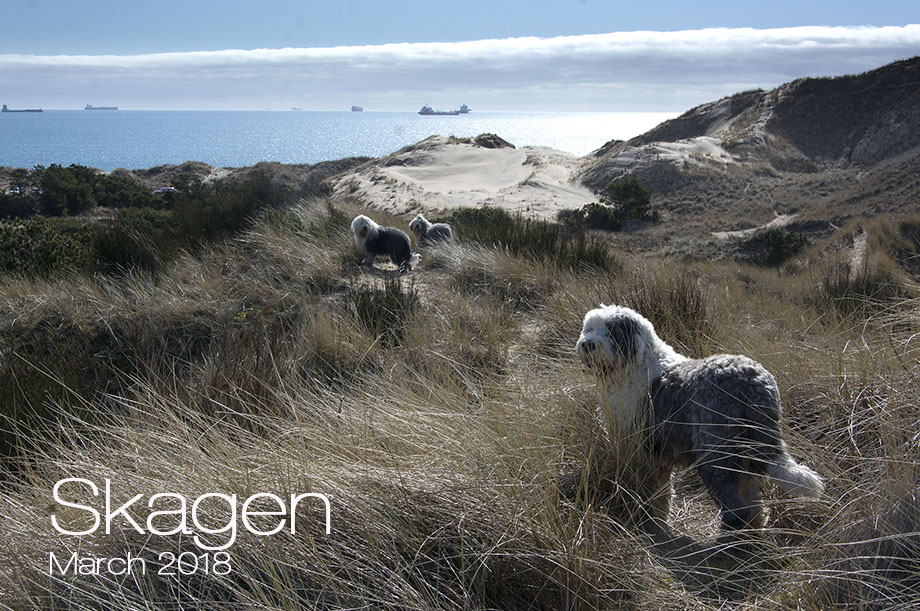 Ten days in Jørgen's sister Helle's summer house in Ålbæk is just happiness. When it's possible to get nice weather on the trip, you can not wish for more.
We went with Alonso, Snowy and Tiffany at the end of March.
During our vacation, we visited Birgit in Sæby and spent time walking together with her and her two OES's - in the snow!
We also had Bodil and Einar with Nanna from Tåsinge visiting us. During those days the weather was so good that we could sit outside in the brewery in Skagen and have breakfast and beer.
We enjoyed the walks along the beaches, in the dunes, in the plantations. We enjoyed the fresh fish that Birte picked up in Ålbæk harbor and in Strandby.
We enjoyed relaxing, and the dogs enjoyed being allowed to stay all the time and go the most beautiful tours.