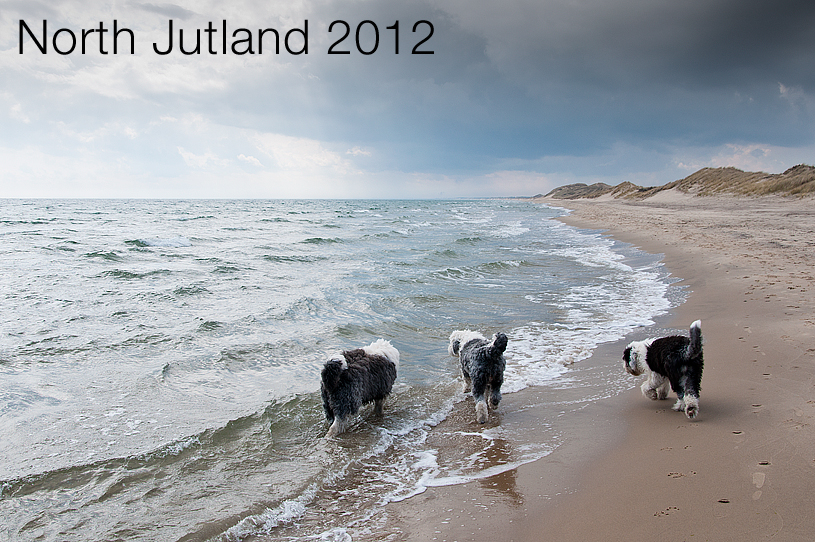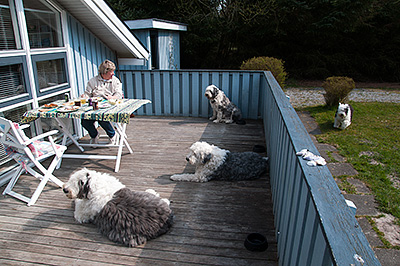 In the middle of April we drove to Helle's summerhouse in Aalbæk, North Jutland. Here we enjoyed the day and di wonderful walks along the beaches and in the plantations.
We had all four dogs with us, men since Misty is 11 and a half-year-old, she only joined the trips at noon and stayed and rested in the house in the afternoons, where we went for longer walks.
In the middle of the holiday we joined Birgits OES club tour – as we have already told about.
Later on we met with Birgit and her dogs again in the local dogs-forest – and later we walk together on the beach south of Strandby.
At the end of the holiday we arranged to go to Grenå to spend the yearly Blue Berry weekend. On the way down there, we made at stop and visited Nanna and Family Sjølin in Vodskov.
It was great to see her again. Nanna is from our I-litter and is doing really well despite her 10 years of age.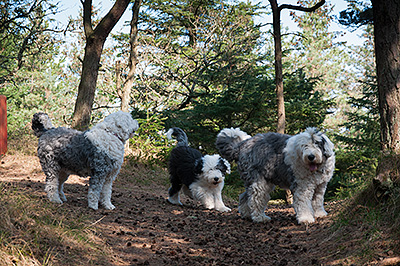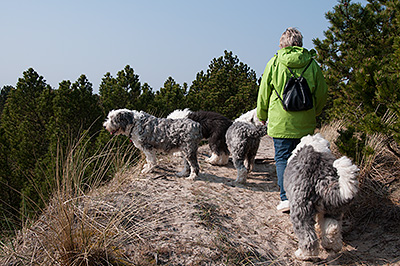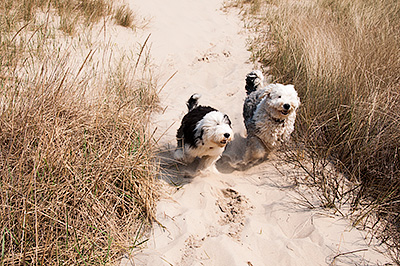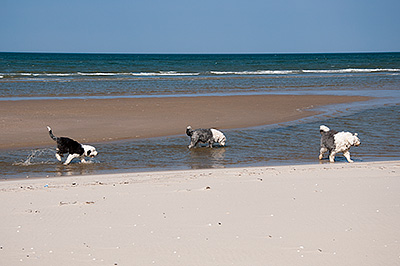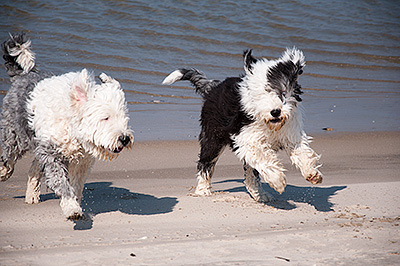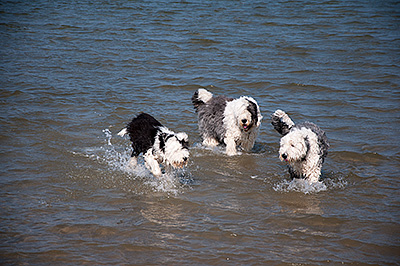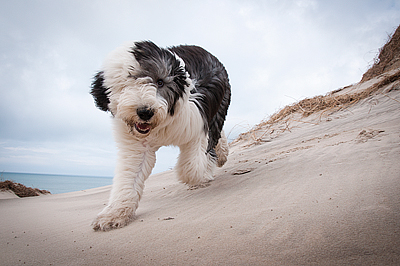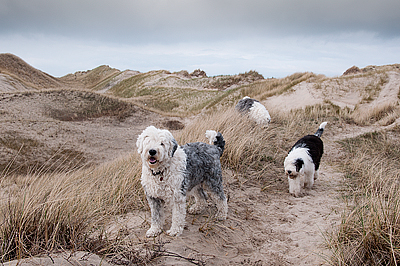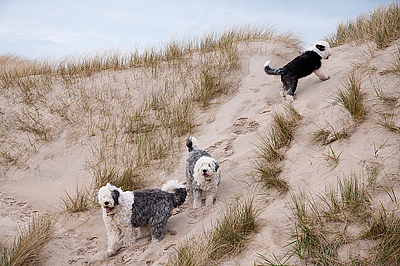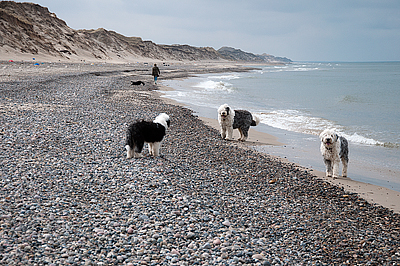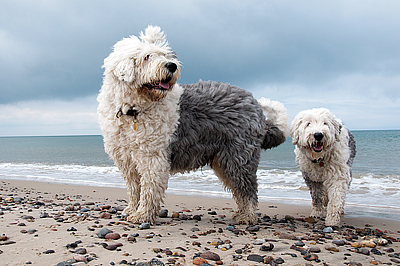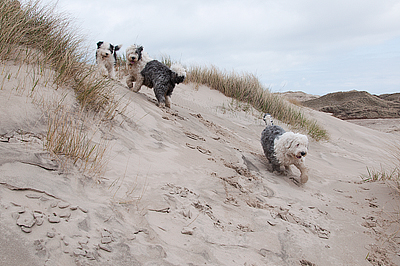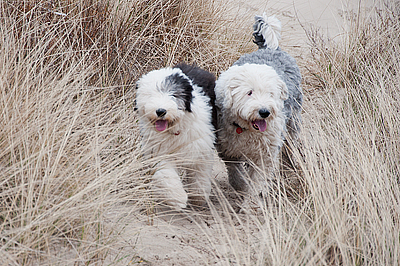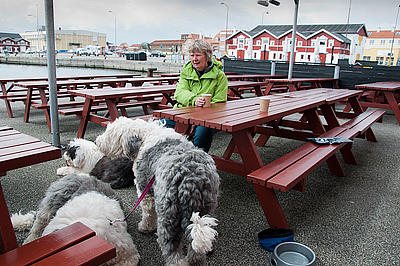 Helle's wonderful house in Ålbæk.
Misty looking over the sand dunes.
Snowy's first meating with the sand dunes. Tigether with Maise
Maise and Snowy playing at the water front.
Snowy thought the dunes were really great.
Maise and Snowy. Alonso nosing. Misty was home in the summer house.
The beach south of Old Skagen.
Alonso had a summer cut before the trip.
Snowy loves to run very close to Maise.
We had a cup of coffee in the Skagen Harbour.