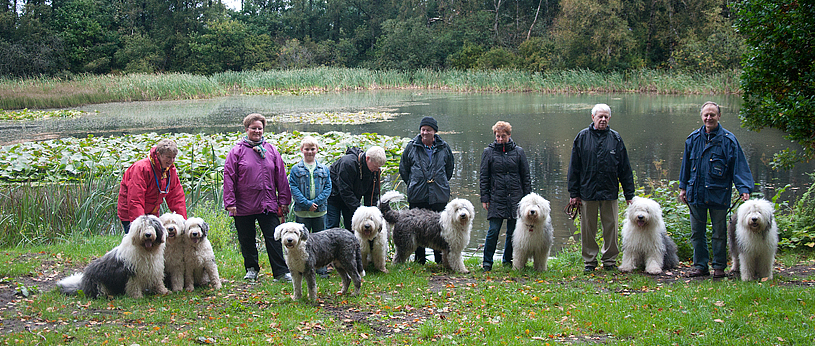 The other week was in the beginning of October. Birgit had arranged an OES Club tour followed with grooming lessons and lunch at her place in Frederikshavn.
There was heavy rain, when we met on the beach in Sæby, so we changed plans: We took coffee first and did some grooming at Birgit and Thomas' place.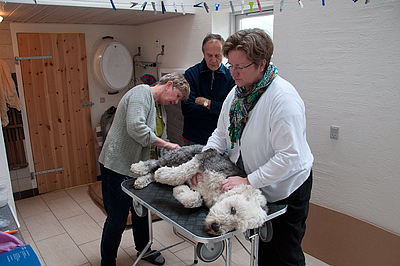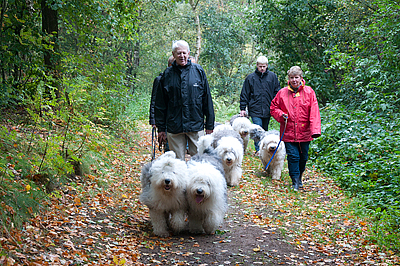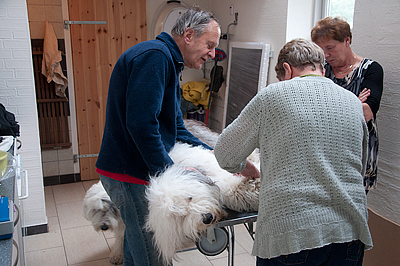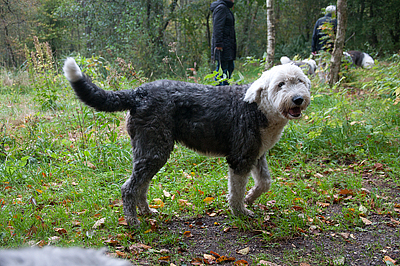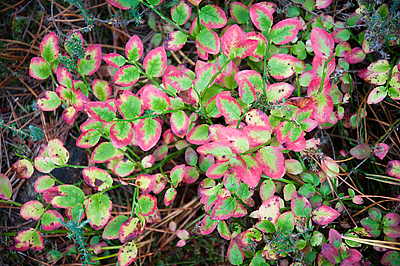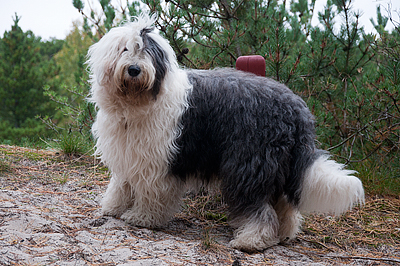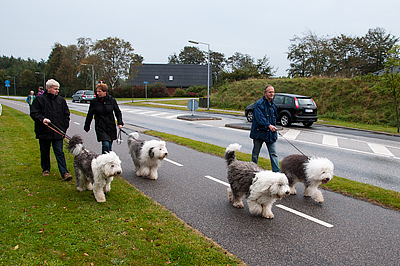 So we spent the rest of the days alone. We took many wonderful walks along the beaches, in the woods and in the plantations together with our dogs.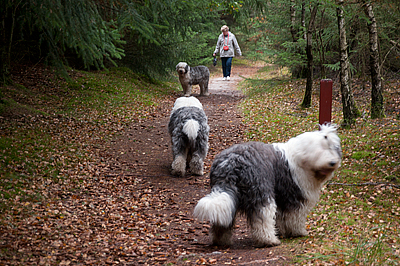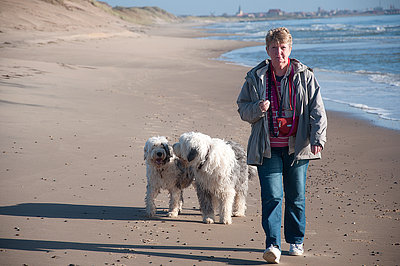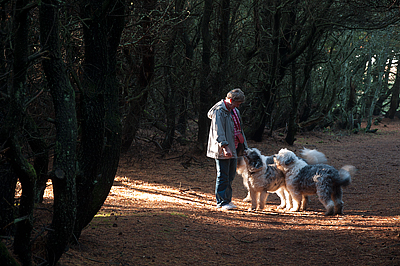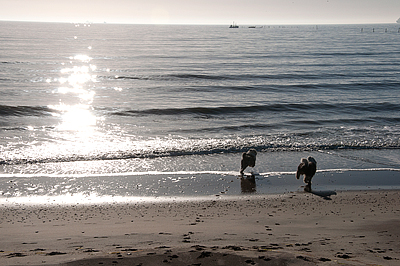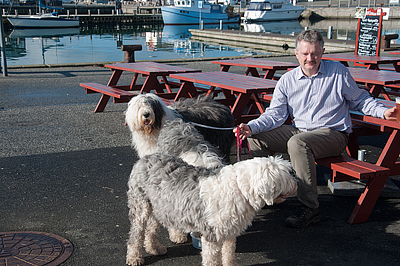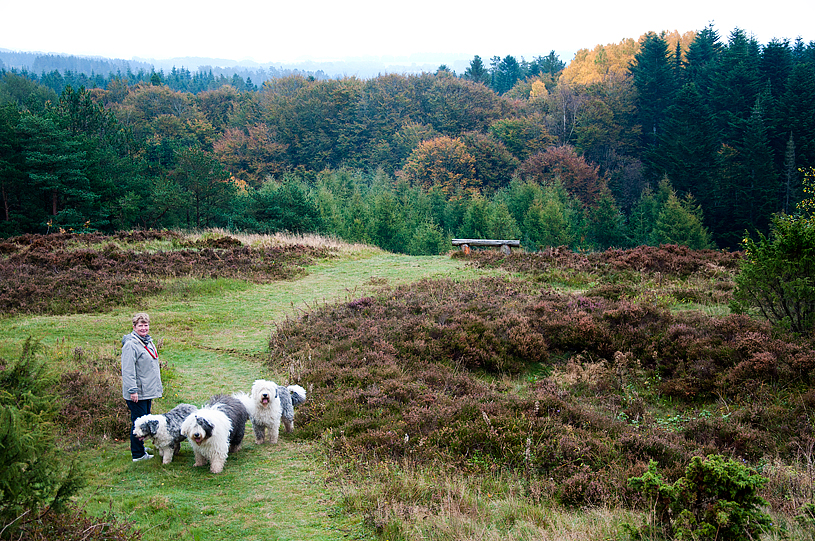 Fortunately the rain stopped, and we all went for a nice walk in the forest close by. Finally we were all offered a wonderful lunch and the day finished with some grooming. We took Dina (from our N-litter) and Nanna (from our I-litter) on the table.
Thanks to Birgit and Thomas, who opened their wonderful home for us once again.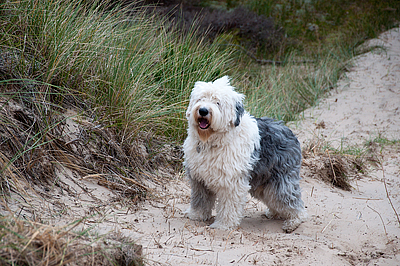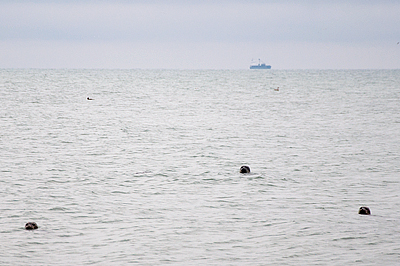 Alonso, Maise, Misty, Nanna, Louis, Amy, Cassie, Vaps and Dina in the forest close to Thomas and Birgit's house.
Nanna from the I-litter on the grooming table.
Dina from the N-litter on the grooming table.
People were lucking as the many OES' walk the streets of Sæby.
Nanna from our I-litter was really looking good.
Time for goodies in Tversted plantation.
Taking a bath on the eastern coast south of Skagen.
We could sit outside in Skagen even though it was October.
Looking for mushrooms in Tversted plantation.
Heading for the northernmost point of Denmark: Grenen.
Seven seals were watching us in the sea at Grenen. This is three of them.
The leaves were about to fall in Tolne Bakker close to Frederikshavn.