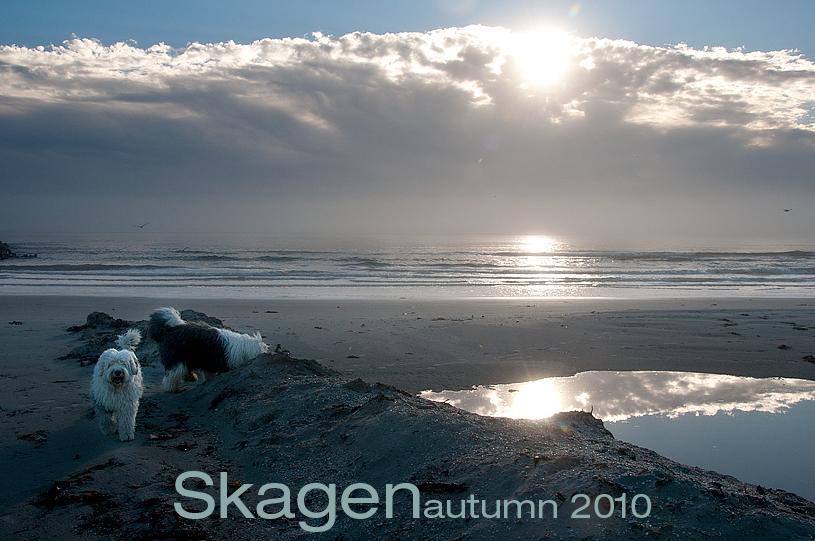 In the last couple of months we have had the opportunity to spend to times one-week vacation in Jørgen's sister Helle's summer cottage in Ålbæk south of Skagen.
The weeks were very similar. We relaxed with some wonderful walks in the plantations and along the beaches. We bought fresh fish from the fisher-boats in Ålbæk and Skagen, and we served the fish with mushrooms that we found in the woods.
The dogs enjoyed the vacations just as much as we did. They had lots of adventures and had the family together night and day.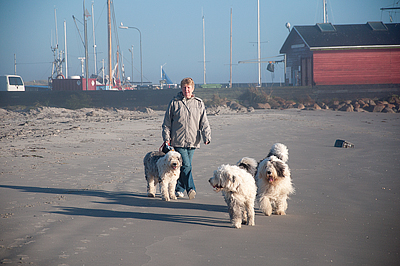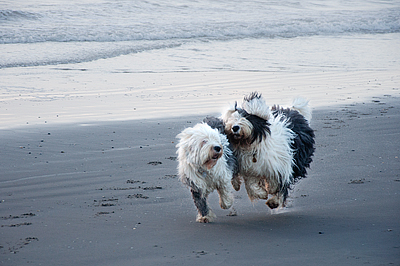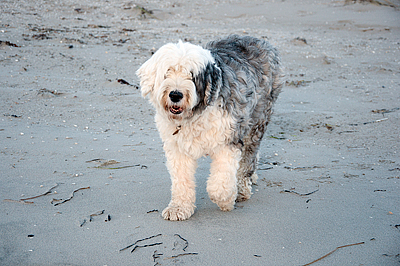 The first week we went there was at the end of August. We had people coming to visit us: Birgit with Cassie and Rie, Søren and Simon with Nessa from our N-litter. The day they came it was raining, but we had a nice walk anyway and went back home to have dinner and a good time together.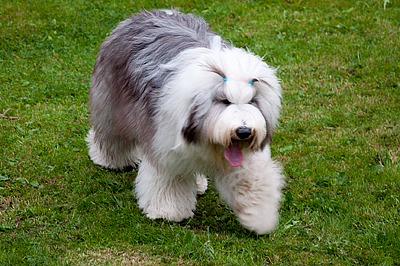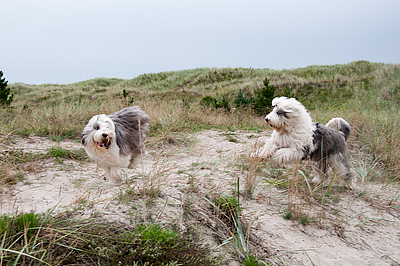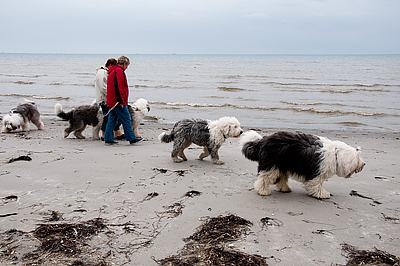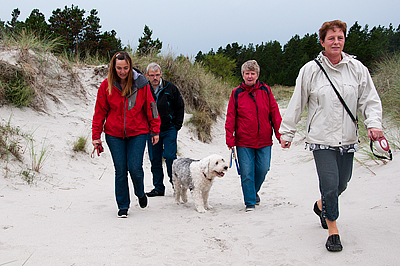 The rest of the days we spent for ourselves. We went for many walks and relaxed with Misty, Maise and Alonso.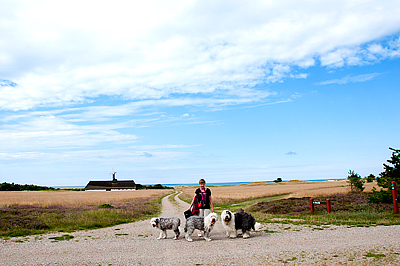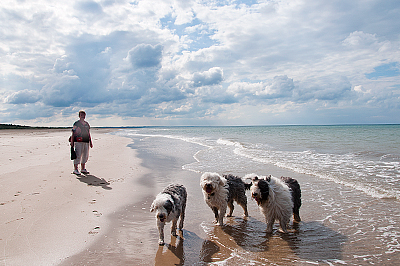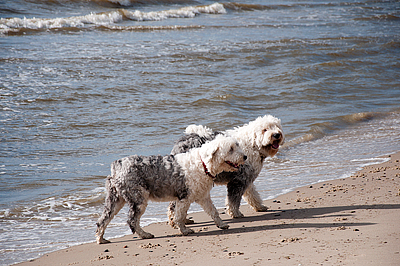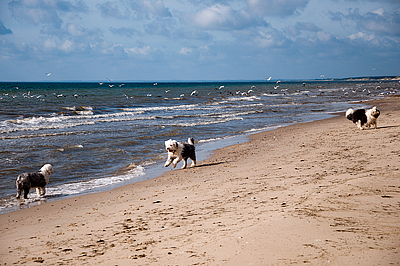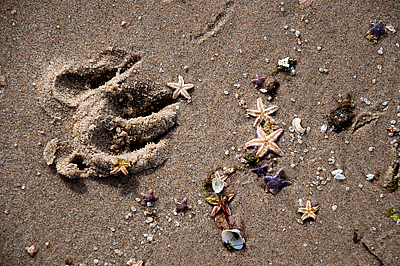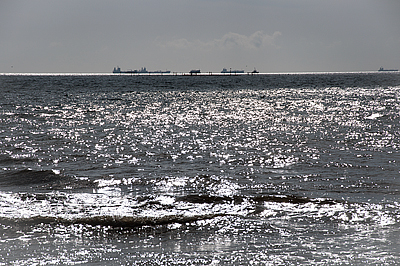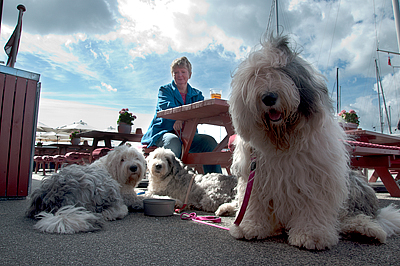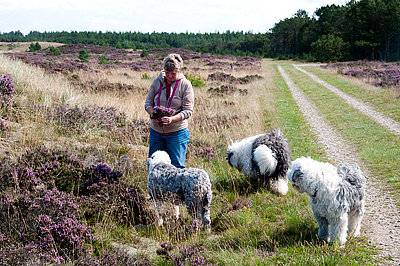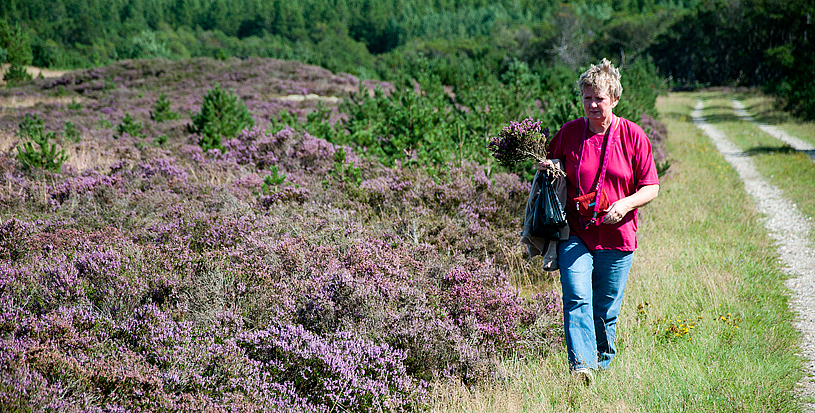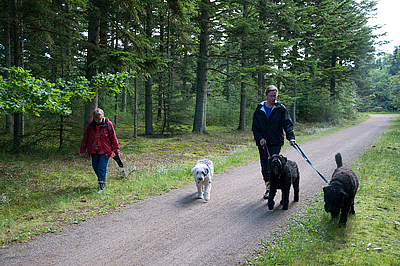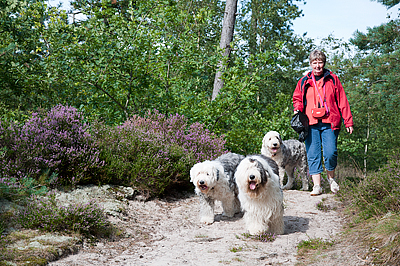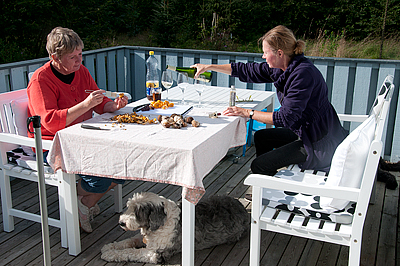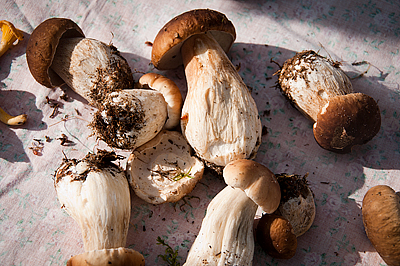 The dogs welcoming Birte, who has been visiting the fisher boats.
Rie, Søren, Misty, Birte and Birgit.
Nessa and Cassie playing in the sand dunes.
We took a walk in the rain on the beach close to Helle's cottage.
View over the eastern beach south of Skagen.
Misty and Maise enjoying life.
Seagulls should be hunted!
At the sea one day with very little wind.
Time for a beer and bowl of water on the harbour in Skagen.
In Ålbæk Plantation there was lots of heather in bloom.
One of our favorite places: Tversted Plantation.
The heather was blooming and beautifully purple at the end of August.
Helle came with her Bouviers Dipsy and Pinot.
In the plantation at Ålbæk.
Cleaning the wild mushrooms. Time for a glass of wine!
We found lots of great mushrooms in the plantations..