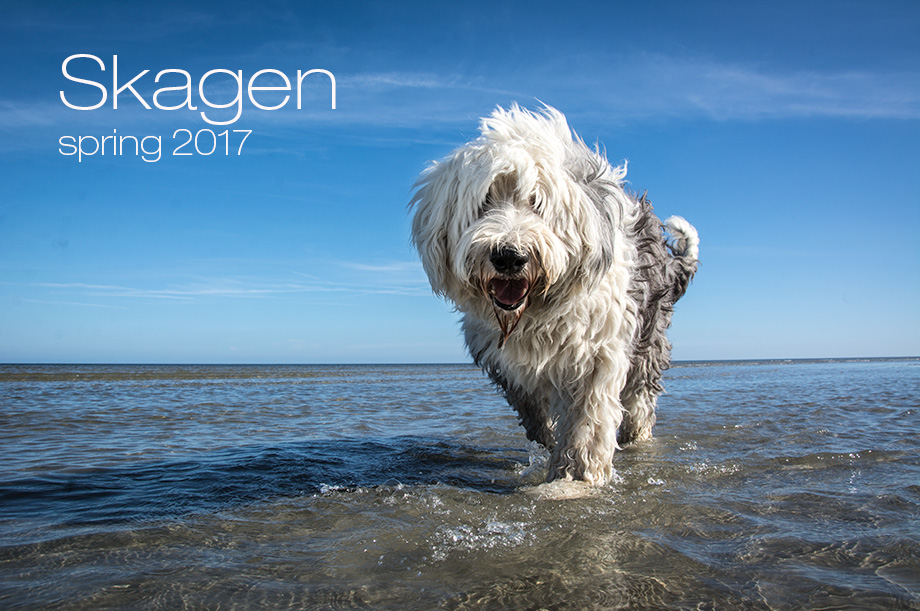 Tuesday, 28th of April we went back to Helle's cottage in Ålbæk.
On the way, we stopped and picked wild garlic in the forest north of Aarhus, and bought wine at the bookstore in Rønde.
Snowy was in season and would be in heat while we were there, so Alonso was on holiday at Lene, Kim and their Labrador Toffee. Alonso is certainly not sorry to be there, but we would of course like to have all four dogs on vacation.
The days went by, as usual, with tours in the plantations and along the beaches. Since Maise is 12 years old and has not very strong hind legs anymore, we chose to take her for one walk every day, and then let her stay in the cottage when we went longer trips.
All the dogs had Bravecto pills against fleas and ticks before we left and it was great because there were lots of ticks in the plantations.
True to tradition, we eat fish when we're up there. We buy fresh fish by fishermen in Ålbæk and Skagen ports - and we bought lots of plaice, sole and lumpfish roe and when the local fishermen are sold out we shop at the fish exporters in Strandby.
One of the days we met with Birgit and Cassie i Strandby for little fish procurement, and afterwards we went up and took a walk in Ålbæk plantation. Birgit had only Cassie. Abby was at the vet for HD x-ray.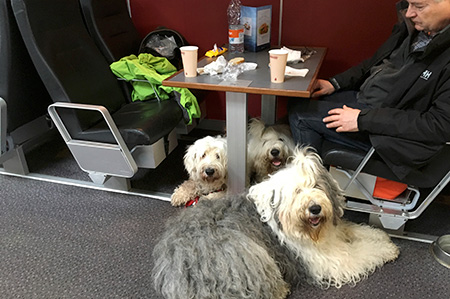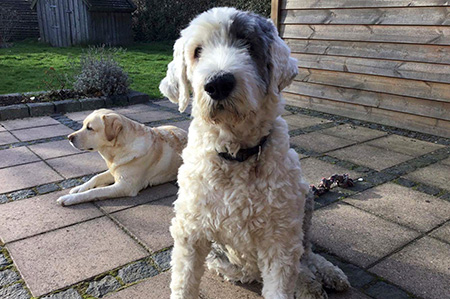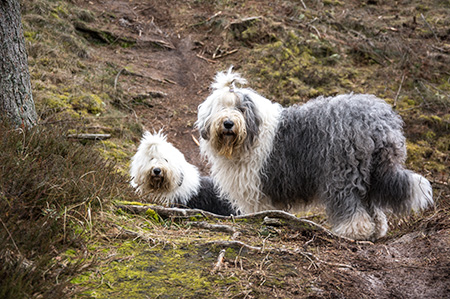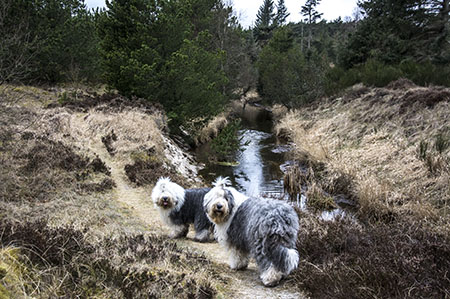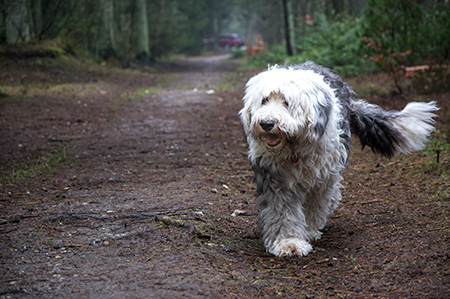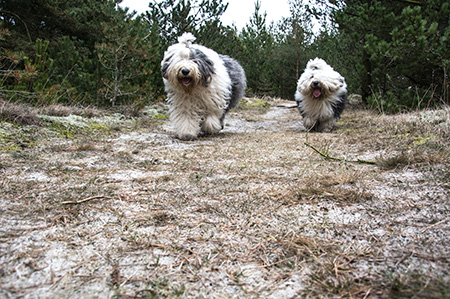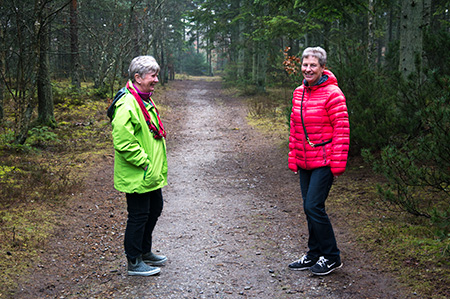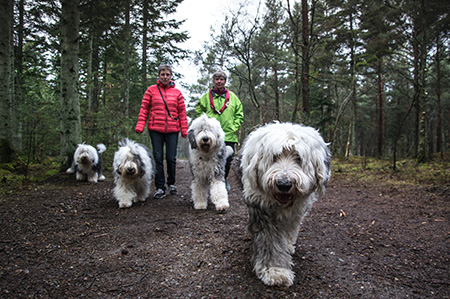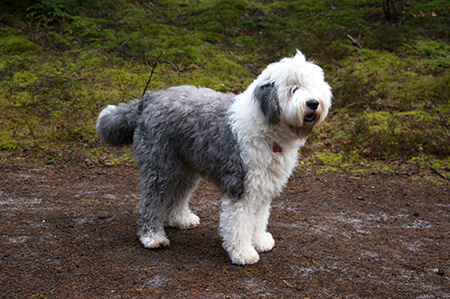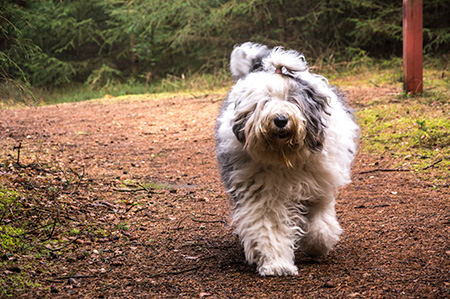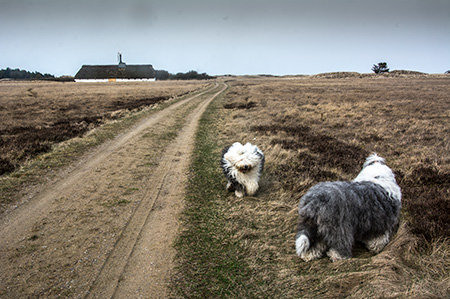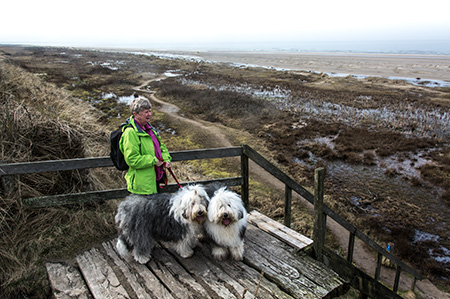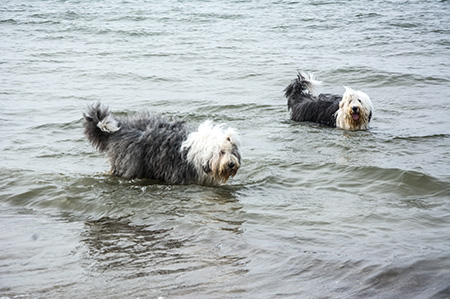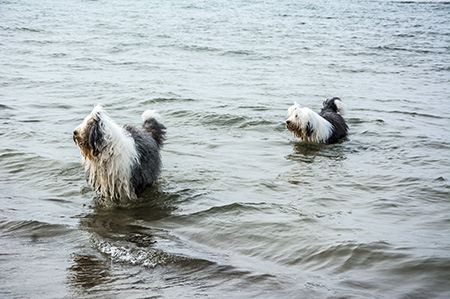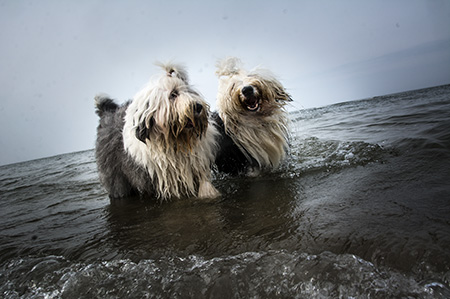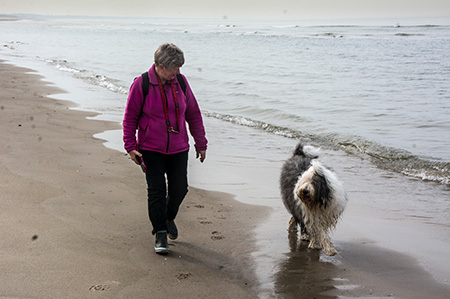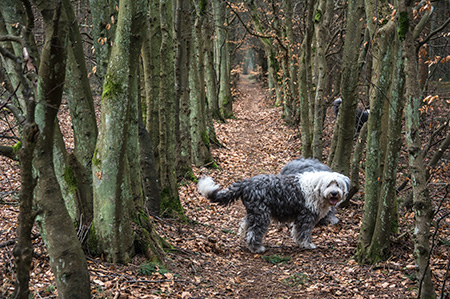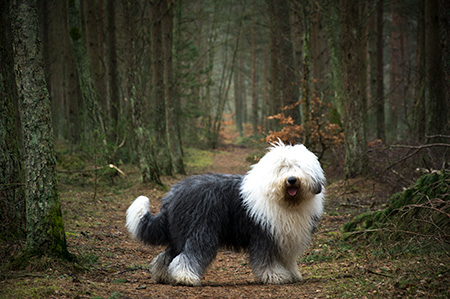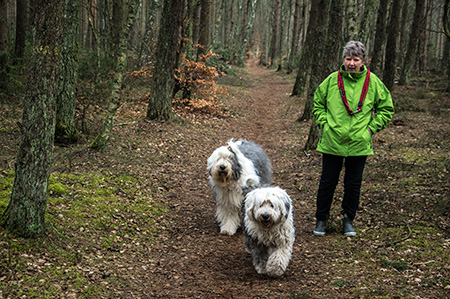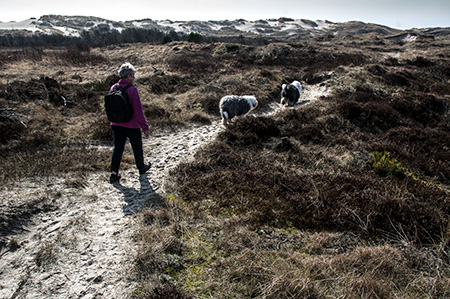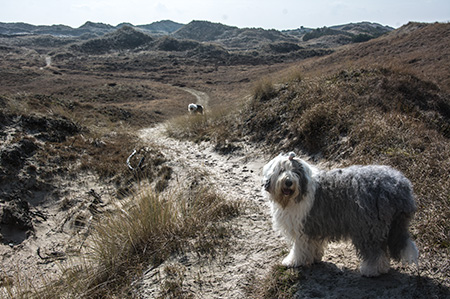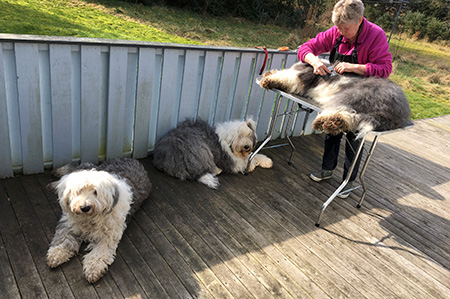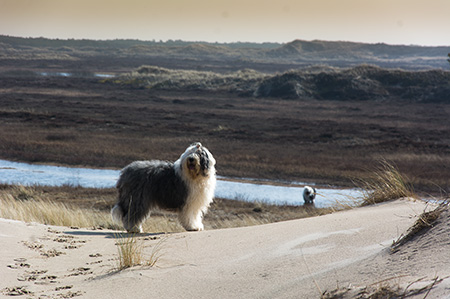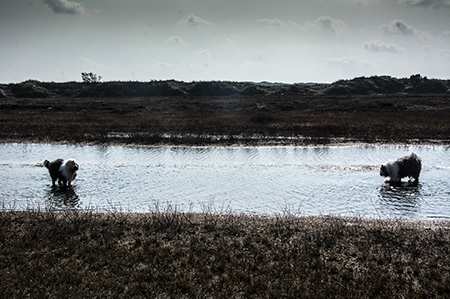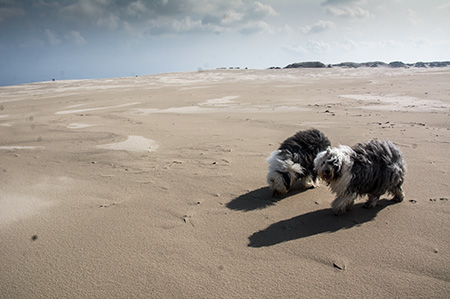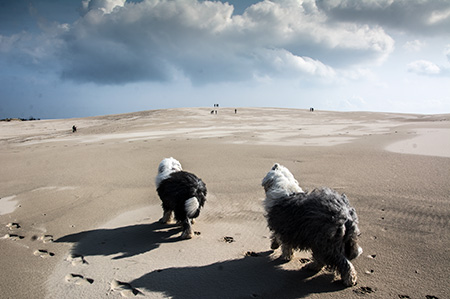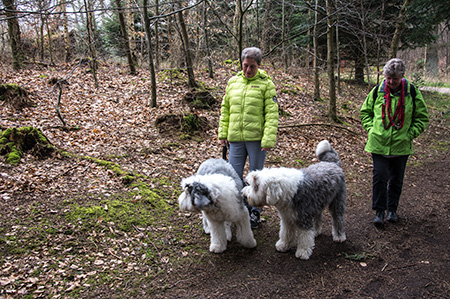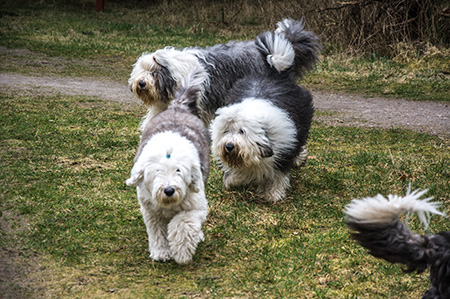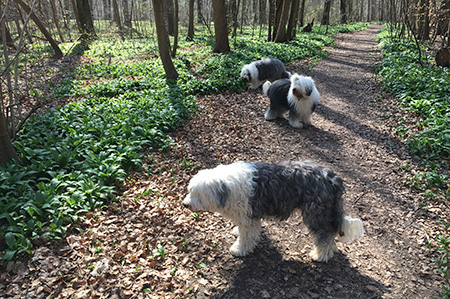 When we were up there in September, we joined thge Hune Dog Festival, where Birte won the cake competition and got a gift certificate to a nice restaurant 'Futten' in Blokhus.
This time we invited Birgit to join us, but before that we met in a dog forest just outside Blokhus, for a walk with the dogs.
Mette and Peter, who have Alonso's brother, Louis, were on extended weekend in Klitmøller. They also came and participated in the walk. Louis is neutered, so there were no problems with Snowy's maturity.
It was really great to see how nice the six OES went along. We see Birgit's two lovely OES Abby and Cassie every time we are up north, but it has been a long time since we had seen Louis.
On the way back to Ålbæk the dogs received a nice walk in Tversted Plantation - our absolute favorite plantation.
We always take the ferry Odden-Aarhus, because it is fewer miles to go by car, and it gives us and the dogs a break. Since most of the ferries have elevator, it is easy to get even old Maise up in the restaurant.
Another lovely holiday in Northern Jutland, which just ends too quickly.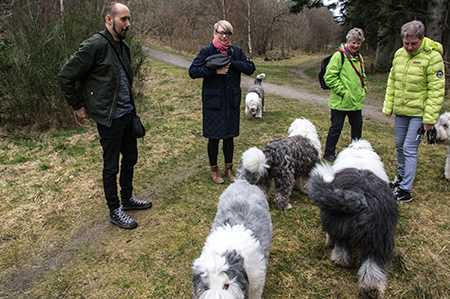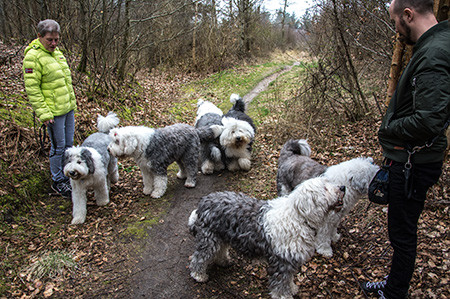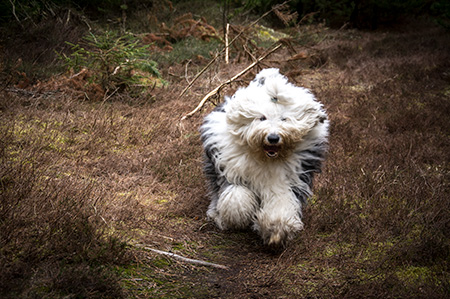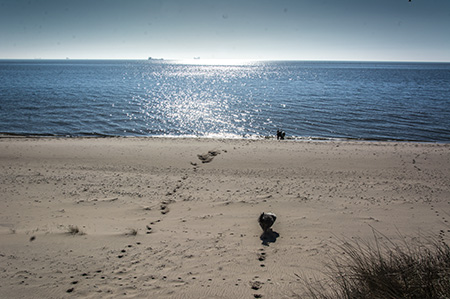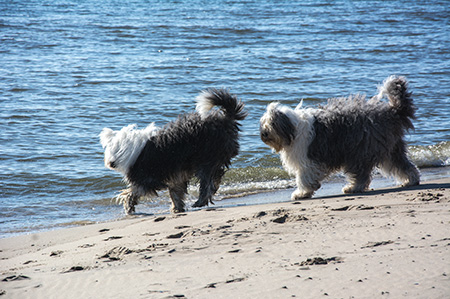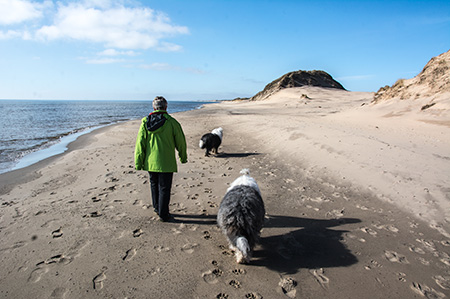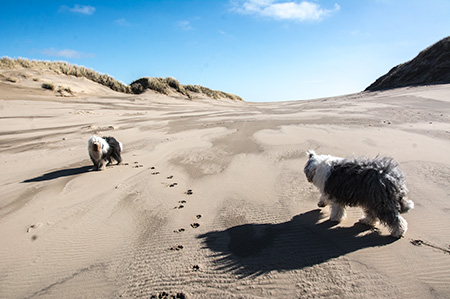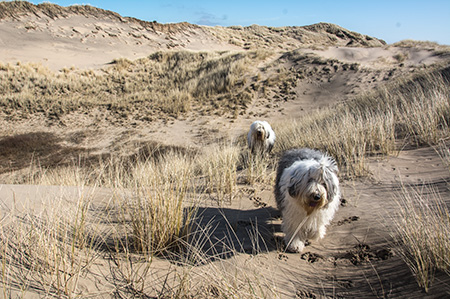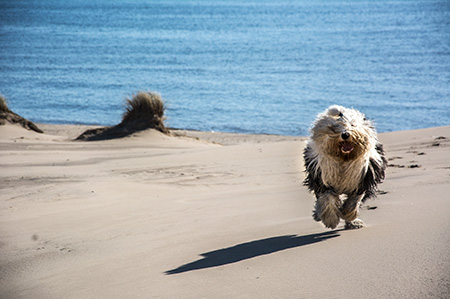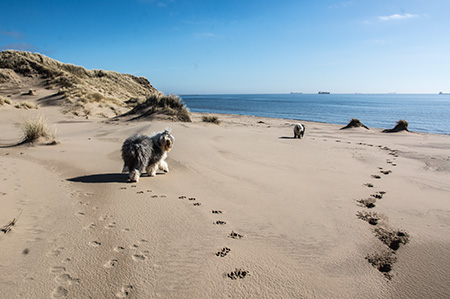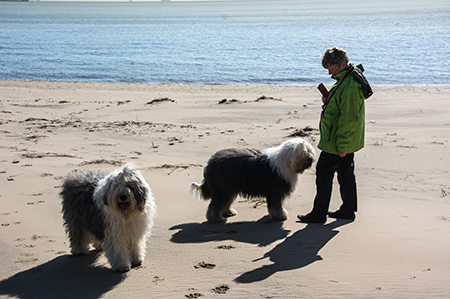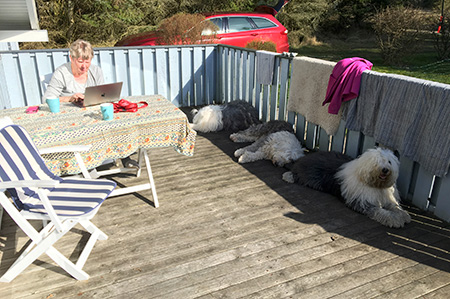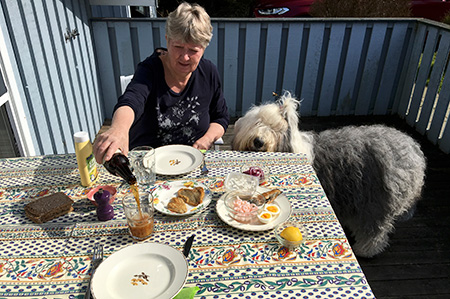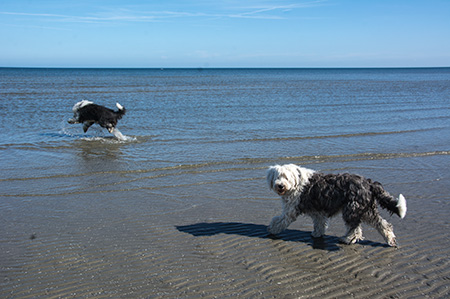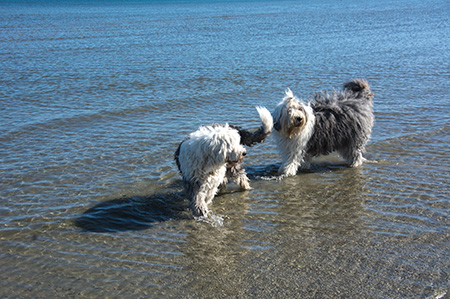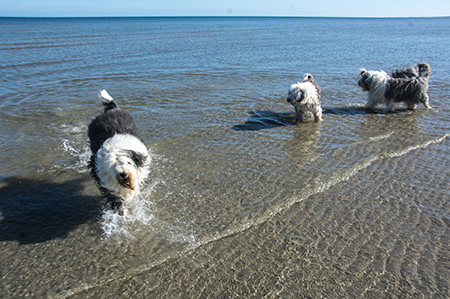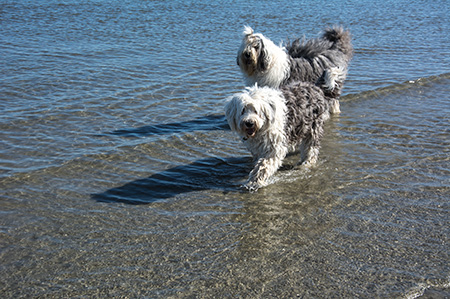 On the way to Ålbæk we made a stop in the forests north of Aarhus.
Alonso stayed with Toffee, Lene and Kim. Snowy was in high season, while we were away.
The three gilrs are behaving properly on the ferry from Odden to Aarhus.
Louis came to see us while we were in Blokhus - he brought Mette and Petert!
Tiffany loves running in the dunes and in the forests.