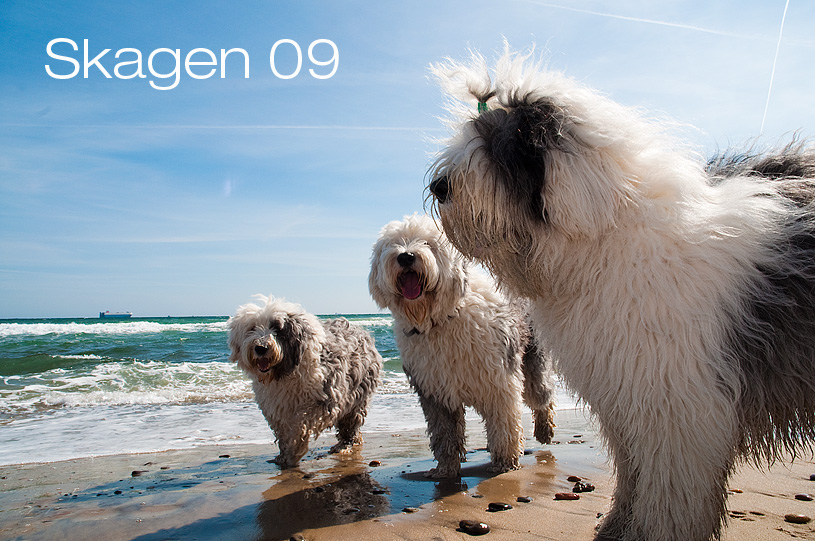 Once again we found time this year for a nice holiday in North Jutland.
But first we drove to Tåsinge to Bodil and Ejner who agreed to have Moonie staying with them during our vacation.
Moonie is close to 12 years old and is not fit for our walks in the sand dunes and the plantations..
So it is wonderful to let her stay in her "reserve home", where she is really spoiled and enjoys life together with Lunte (J-litter) and especially Victor, her son (I-litter). We tend to say that Moonie is on a seaside-vacation, since Bodil and Ejner take her to the sea as often as possible. Something Moonie really loves.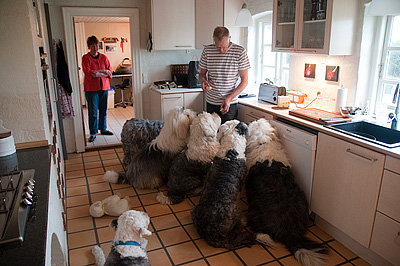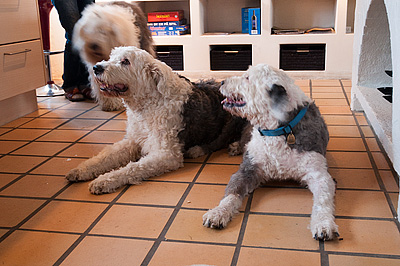 Six dogs getting goodies - something of a crowd!
Moonie (right) with his son Victor.
Thursday we went to the Rold Forest Hotel to spend a couple of days together with Jørgens family.
We went to see a forest made for dogs, close to the hotel. It is the first of its kind in Denmark and worth a visit.
On our way to Rold we met with Lene and Molly (L-litter) in another forest for dogs south of Århus.
Misty and Maise talked loud to Molly. Quiet normal when a female dog meets her pups after some time. So Molly would rather play with her brother Alonso.
Thanks to Lene for lunch and a nice review with both her and Molly.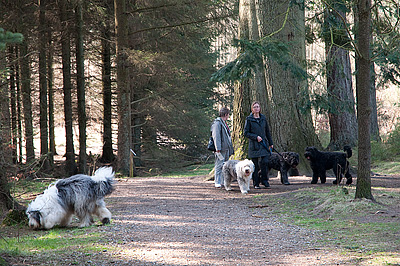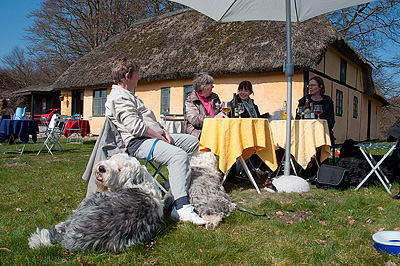 In the dog's forest. On the photo is Helle with her two Bouviers, Dipsy and Pinot, and then Alonso and Maise.
The weather was great, so we could have lunch outside in this small restaurant in Rebild.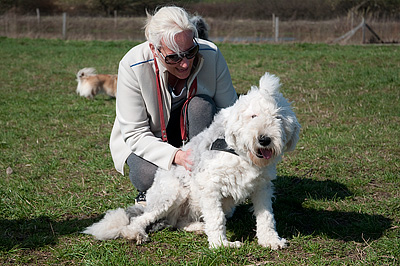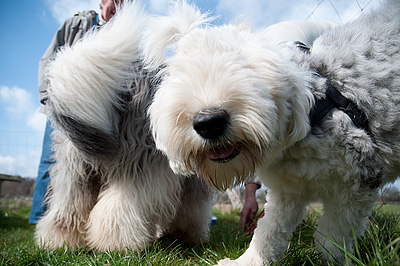 Lene with Molly, who had a summer cut.
Molly in front and then Alonso - seen from below.