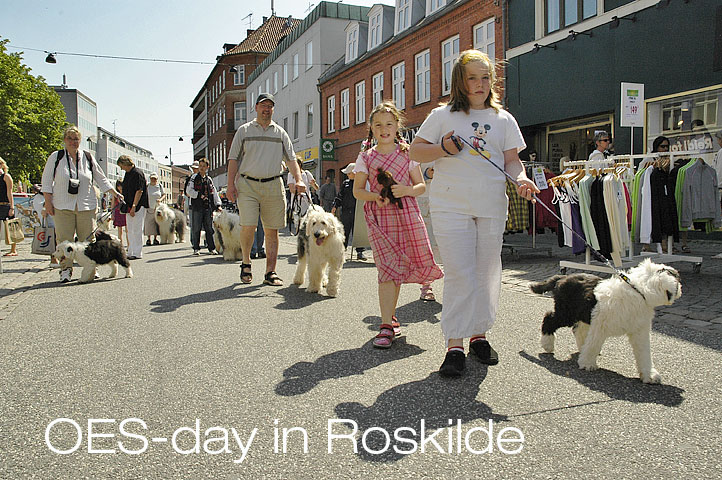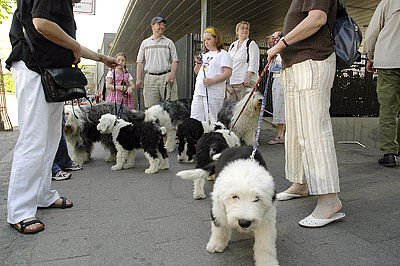 15 OES' and families met this saturday to do the PR-walk for our breed "National OES-day".
From our bredd was Iris and Fnuggi (I-litter) and the pups Conrad, Maise, Keegan and Knight (K-litter) and mother to the pups, Misty. Conrad has been for citywalks sometimes already, so he was doing perfect as we walked from the station through the walkingstreet in Roskilde. He was quite calm, while our three pups were a bit more unfamiliar with the noise and new things. For them it was the first time in a reel big city. Concidering that, they did very well with good support from us humans.
Lots of people stopped to ask why we were walking around, and they wanted to caress our dogs. We gave them a brochure and told them why an OES is the best dog in the world.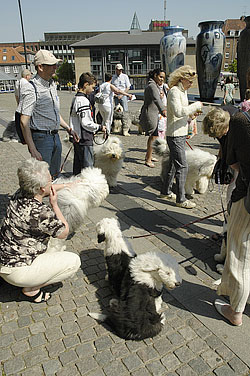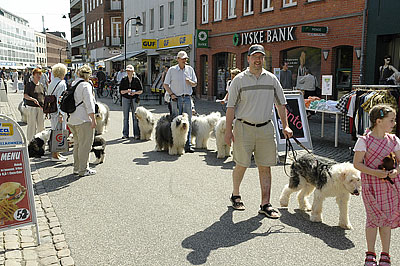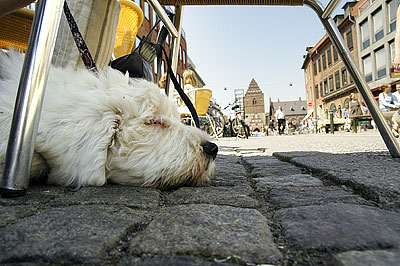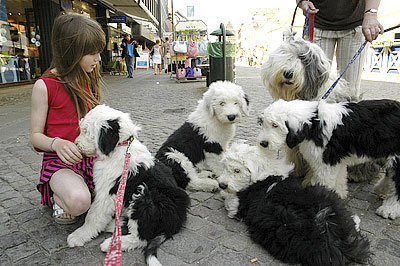 Conrad lives with Guffi (right) and family Nordby in Roskilde. They do very well together, and Conrad wanted to tell Guffi, that he was pleased to have him as a compagnion on the walk.
We walked from Roskilde Station along the walking street of Roskilde.
Knight (above) and the other pups had a well deserved rest underneth the café-chairs, while we people had a cup of coffee on the walkingstreet in Roskilde.
Café-practice is a very important lesson for an OES-pup, and they alle did excelent!

Right is Ann, sitting talking with the pups and their mum Misty. Ann lives together with Fnuggi and family in Lejre close to Roskilde.
Left to right it is Maise, Keegan, Knight and Conrad and behind is mum Misty.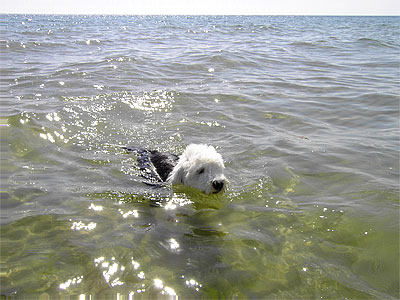 And while four puppies from the K-litter had a warm day in the streets of Roskilde, Kevin (also from the K-litter) had a good time doing a swim in the water close to Næstved. It was his first swim, and as you could see from the photo he did very well.
Jeannie and Tomas took this lovely picture.