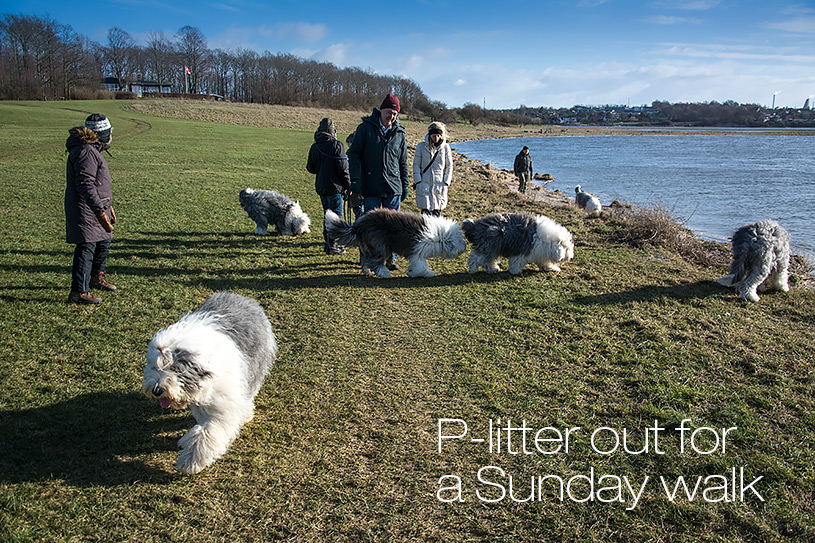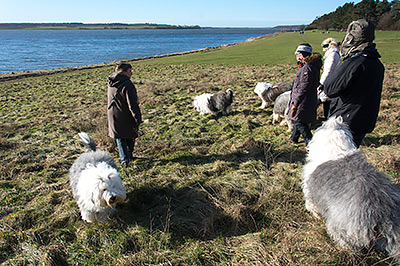 The four P-litter dogs that live on Sealand got together Sunday and went for a walk at Roskilde Fjord.
Nuller came with her mother, Toddi (L-litter) and Lis.
Teddy came with little brother Bilbo (Q-litter) and Søs and Christian.
Nikki came with Anette and Ethan.
Snowy came with Birte and Jørgen.
We had a nice walk along the seaside and enjoyed a fine sunny day, while the dogs were able to run free most of the time.
After the exercise we drove to our home and had coffee, cake and grooming.
Thanks for a couple of nice hours!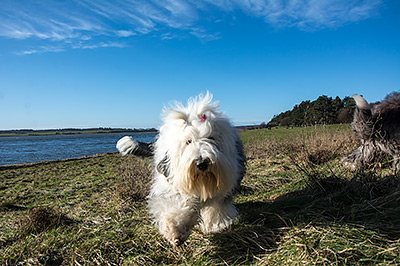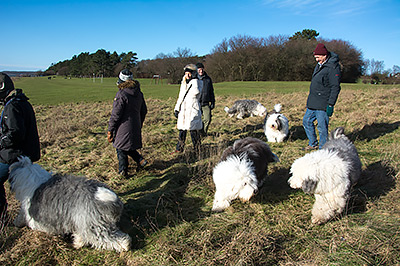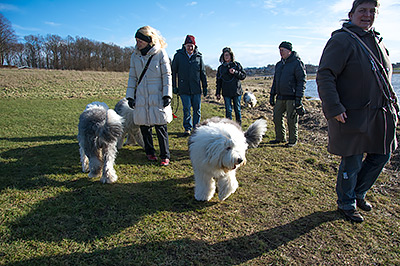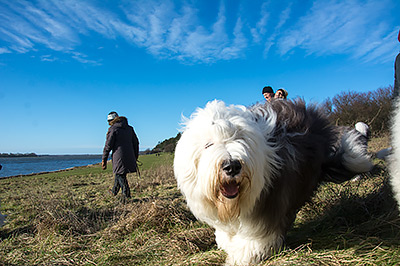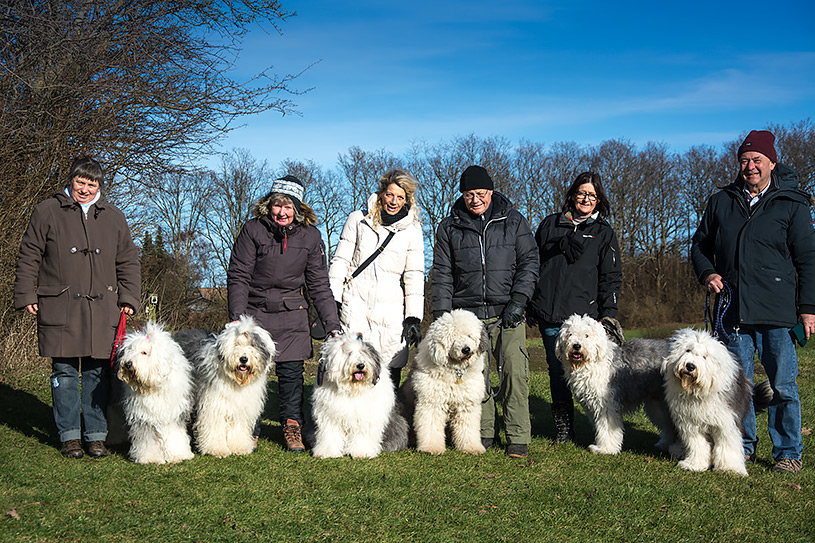 Lis with Nuller, Birte with Snowy and mum Toddi, Anette and Ethan with Nikki, Søs with Teddi and Christian with Bilbo.