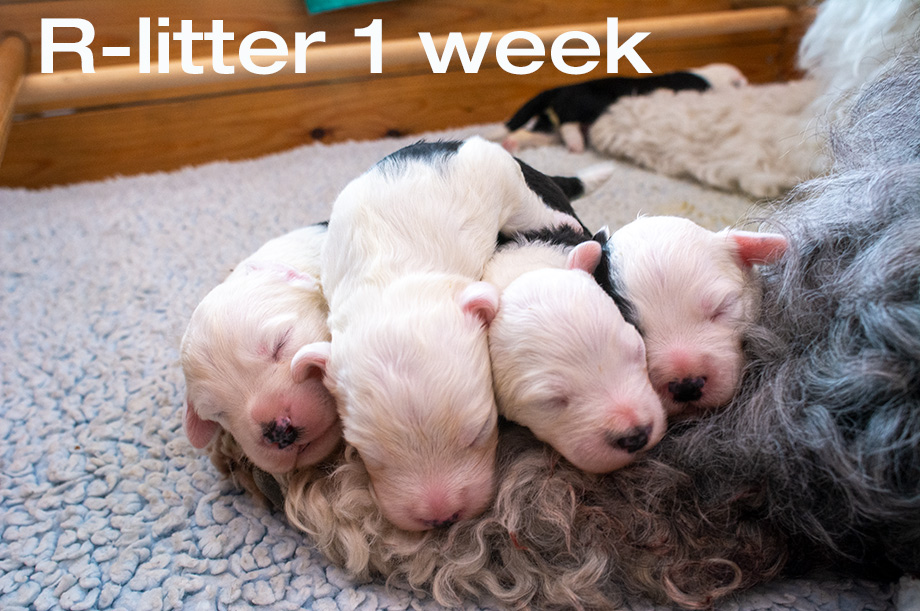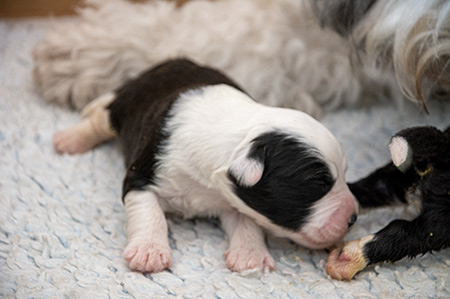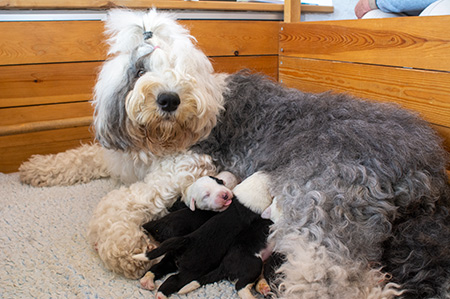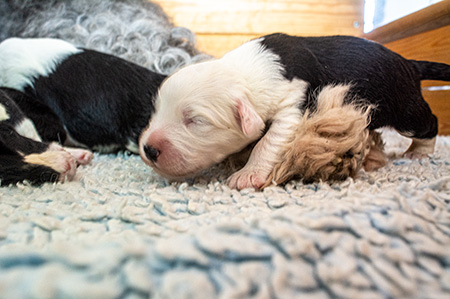 More than a week has passed, and the puppies are doing very well. Nanna takes perfectly care of them, well-assisted by Bodil and Einar, who spend the nights on mattresses next to the puppy box. Then action can be taken if there is turmoil.
But there hasn't been much of it. The puppies gain weight well, and these days they have approximately tripled their birth weight.
Occasionally, the puppies have to be moved around a little so that the smallest ones in the litter are not pushed away by the largest ones, when Nanna feeds them. The males weigh the most, but the females get on well.
The puppies are slowly getting up on their feet, and the eyes are slowly opening.

Working with the litter also means a lot of desk work. Veterinarians must be contacted for eye checks, for health examinations and for ID marking. Forms must be filled in for registration, and then names must be found for the future herd books.
But we shall not tire you of the boring work. Just enjoy the pictures of Nanna with her six puppies.