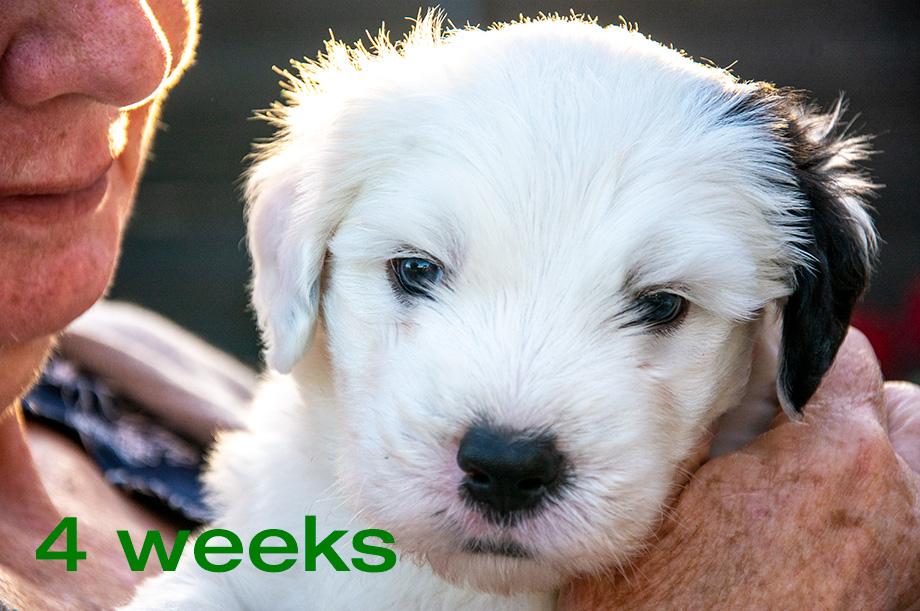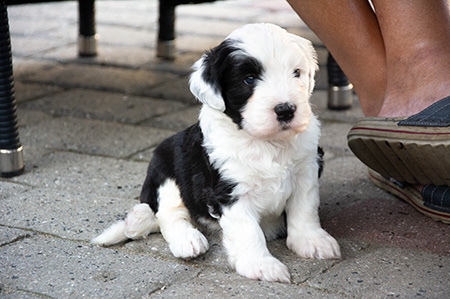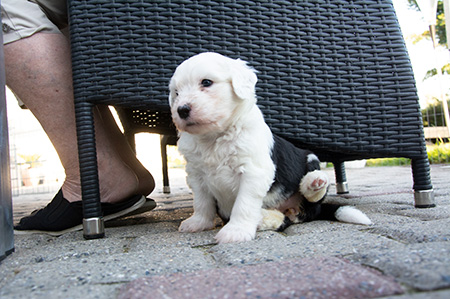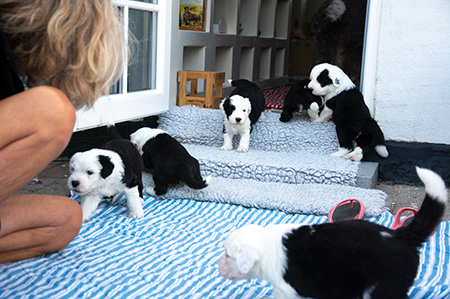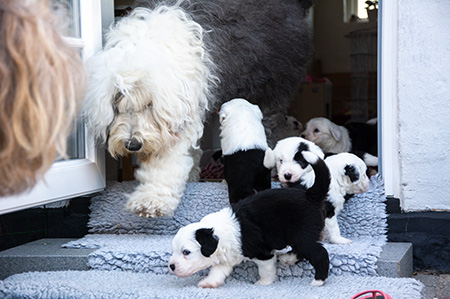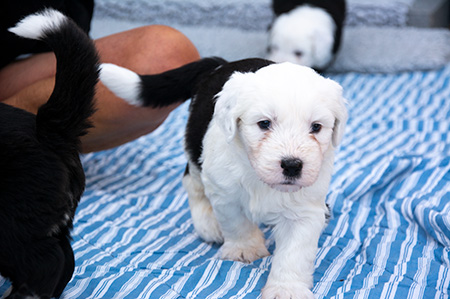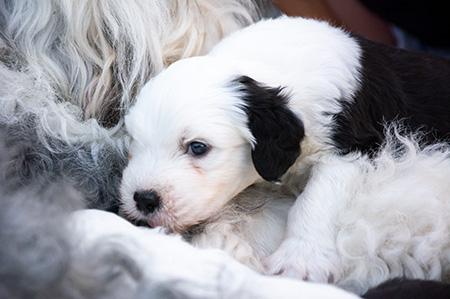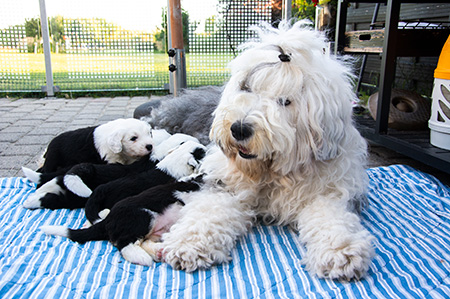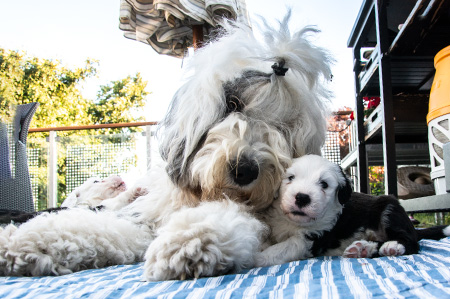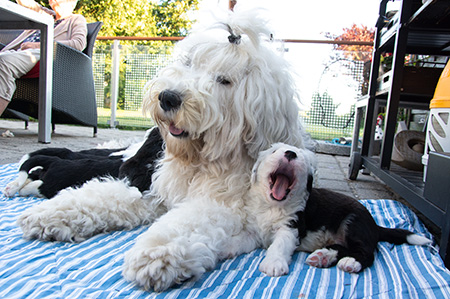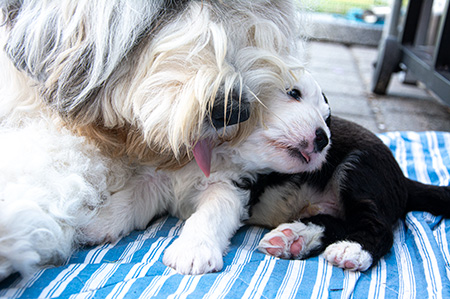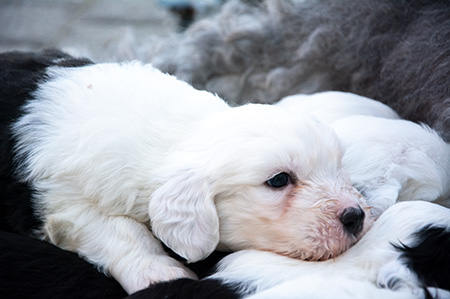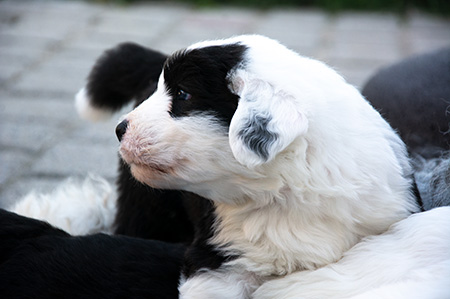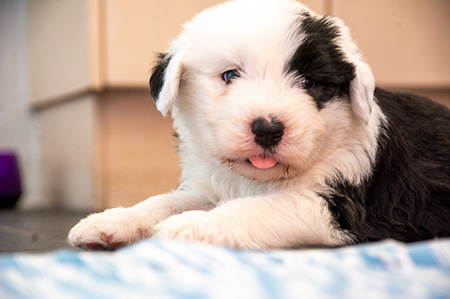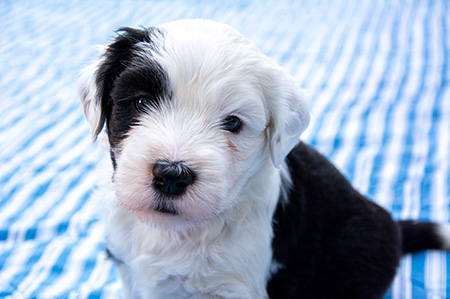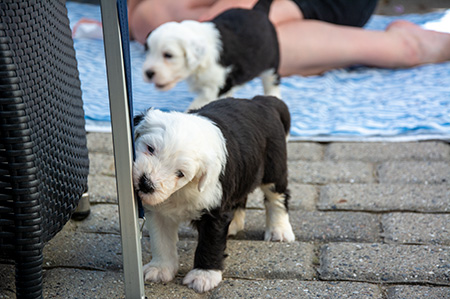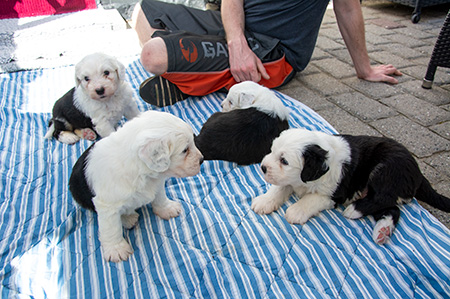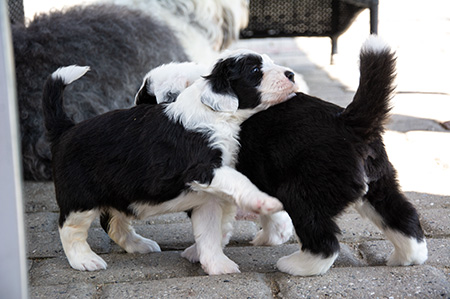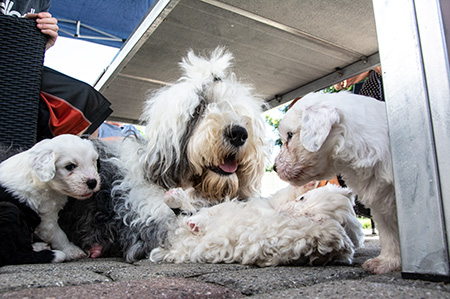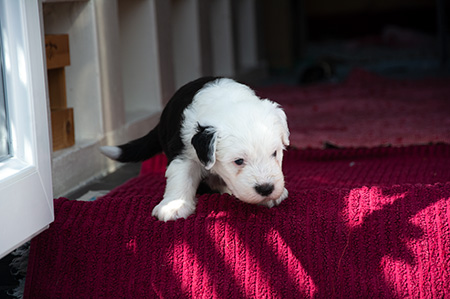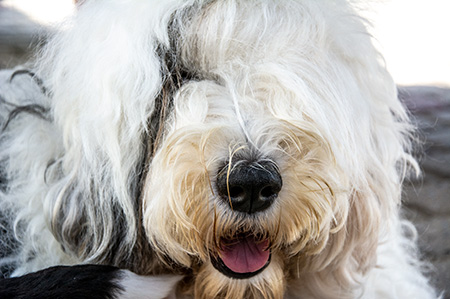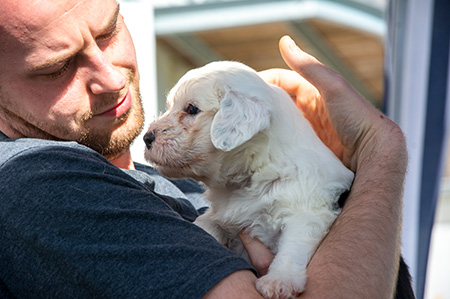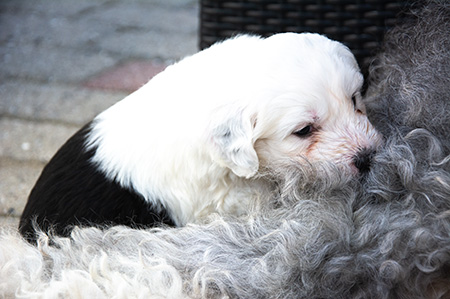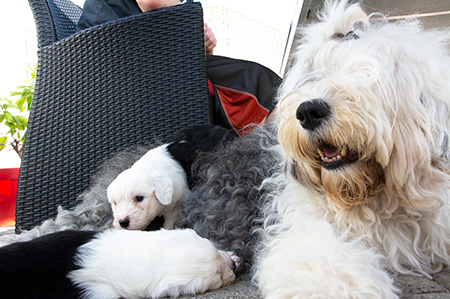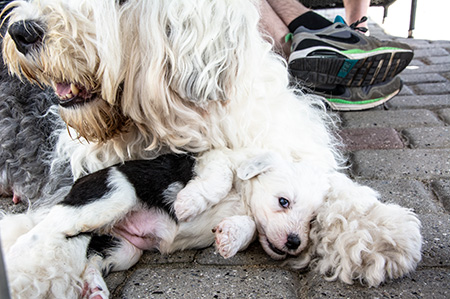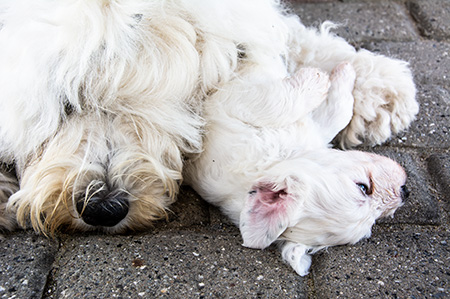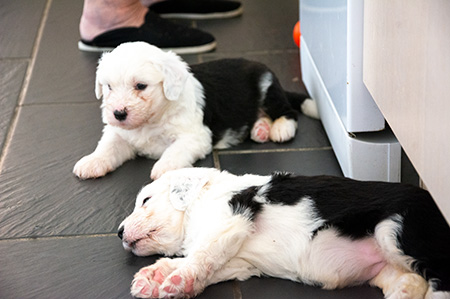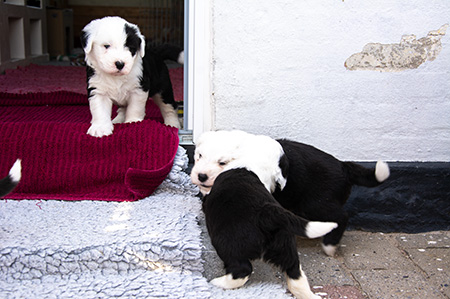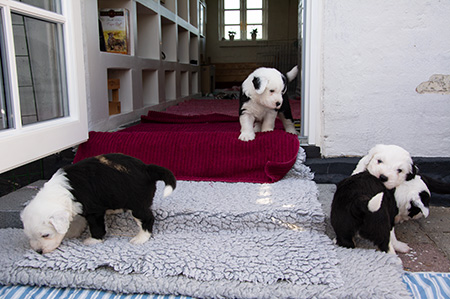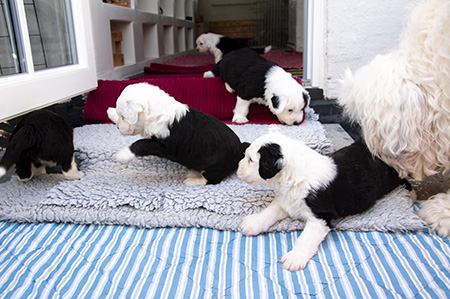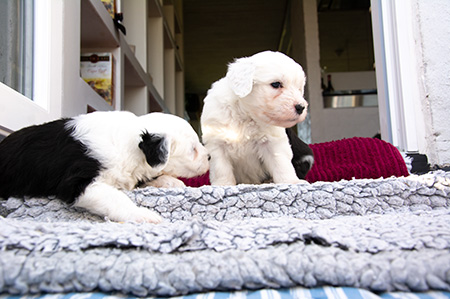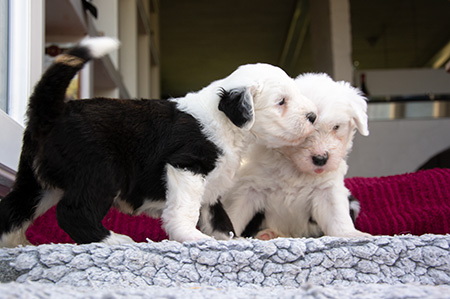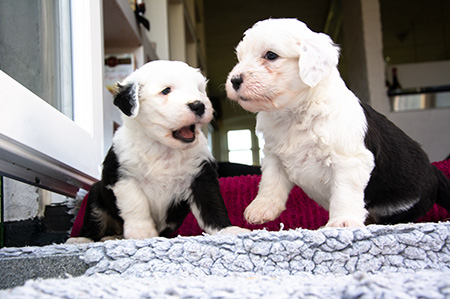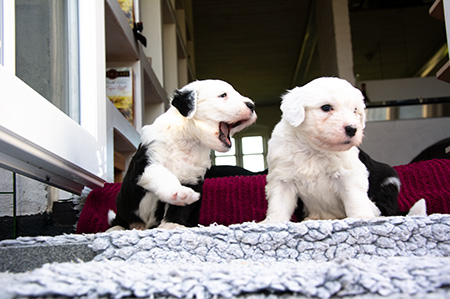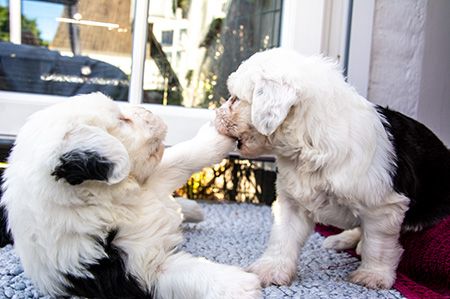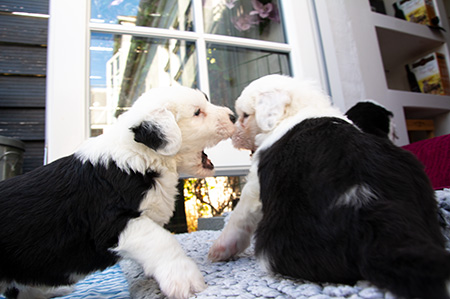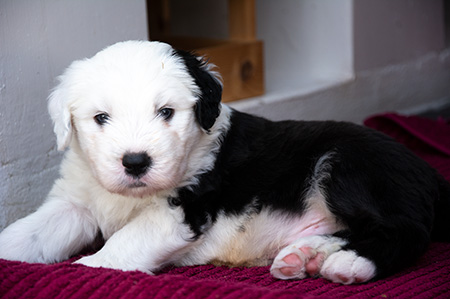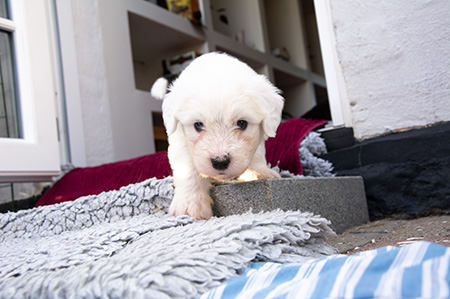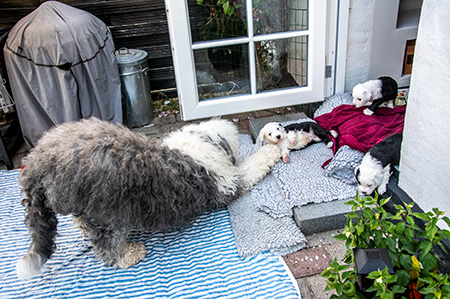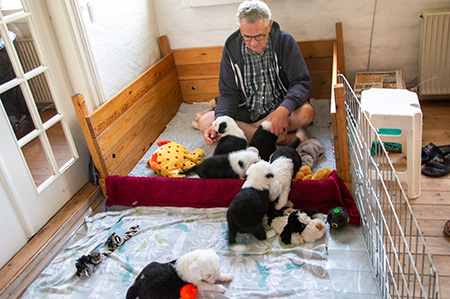 Just a lot happens in just a week.
The puppies have gained weight, but also get "solid food" 3 times a day, while Nanna gives them milk, and then of course they have the opportunity for fresh water.
They have now started to get out on the terrace where parasols have been set up.
They play and fight with each other, and also mother Nanna plays with her puppies when she does not try to educate them.
This night they have slept through from 10pm to 6am, so Bodil and Einar have also had a full night's sleep.
We enjoy being there at the weekend, seeing how well they thrive.


By the way: We have just uploaded lots of video-clips - severeal from thisour recent visit at Tåsinge. See them on the Kennel Blue Berry's YouTube chanal.