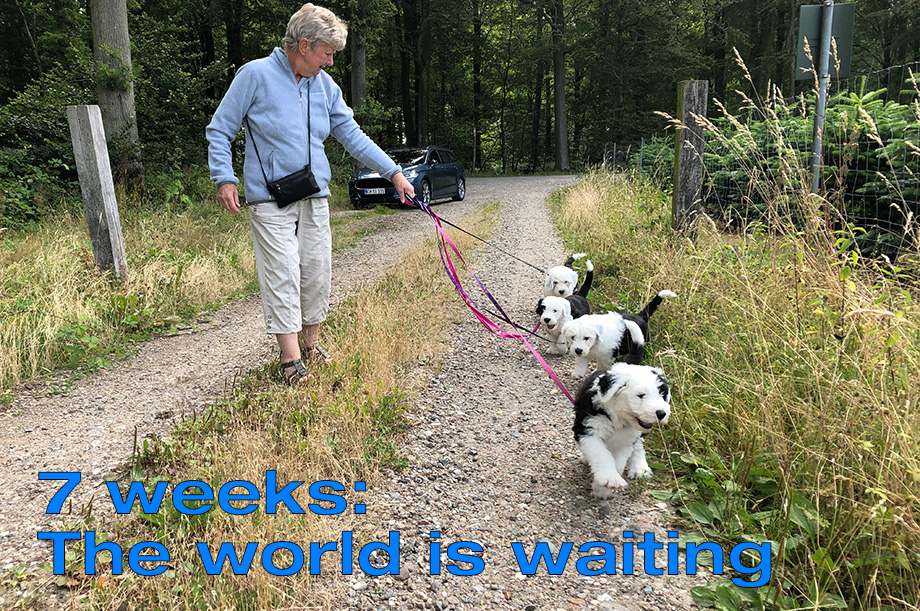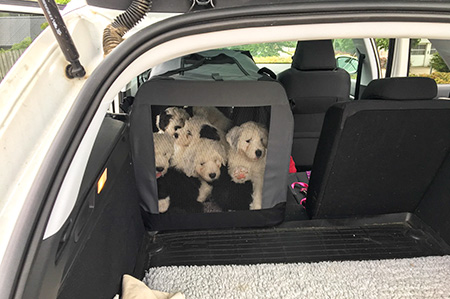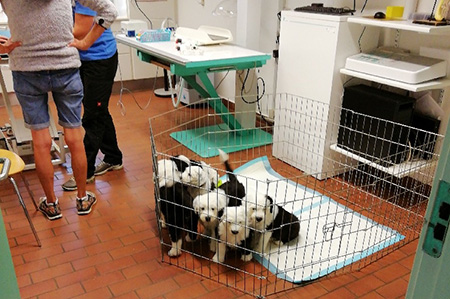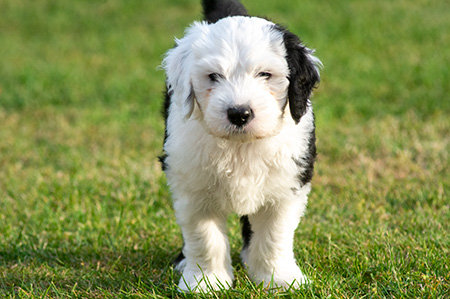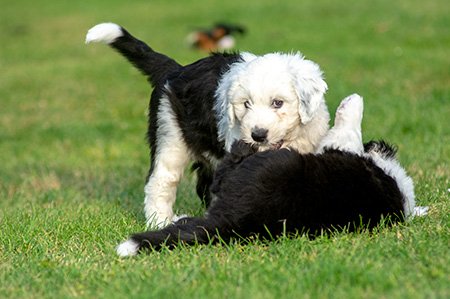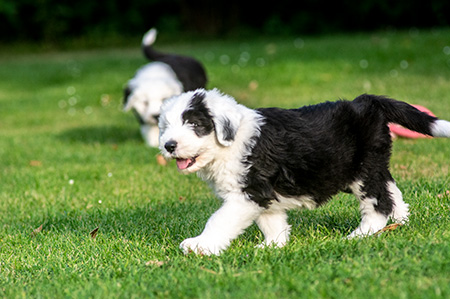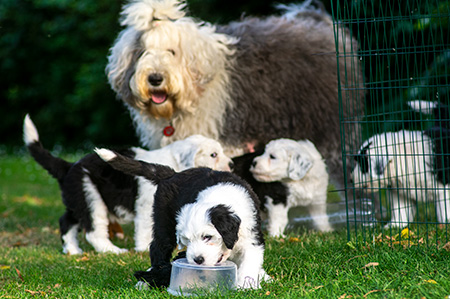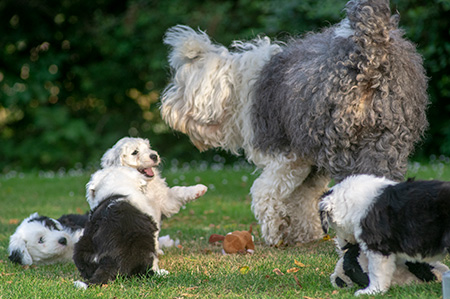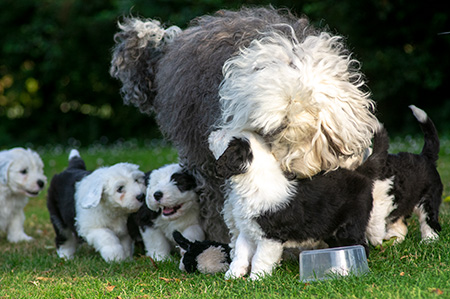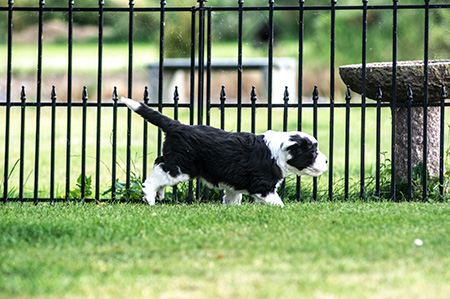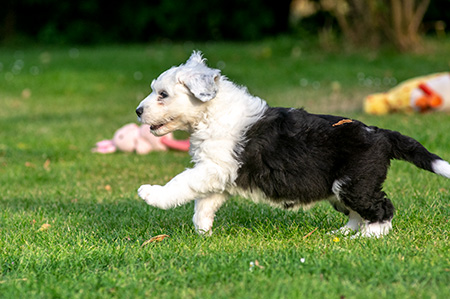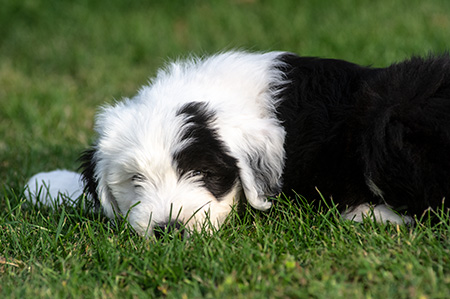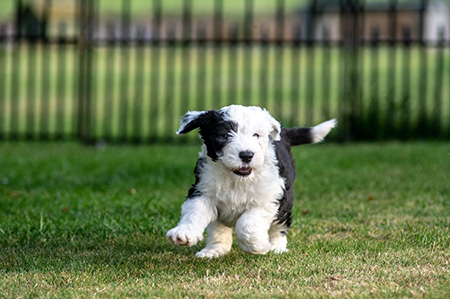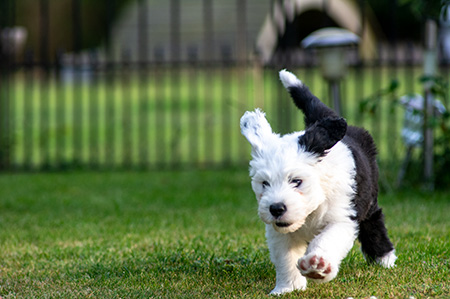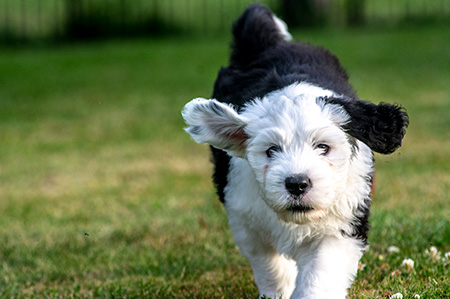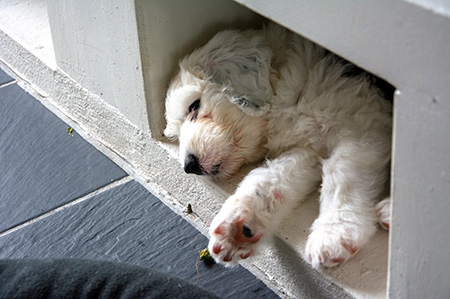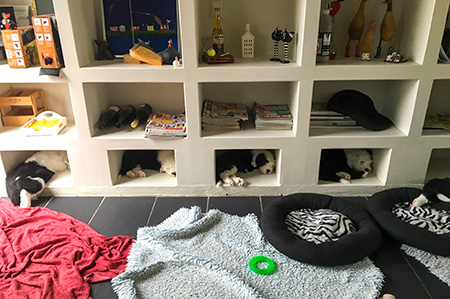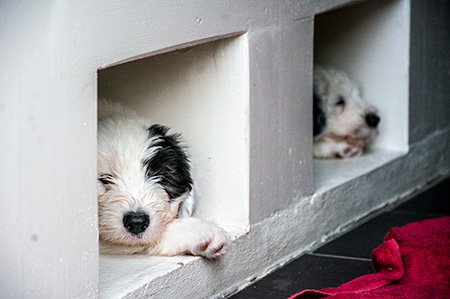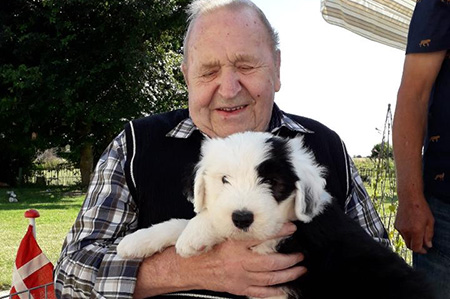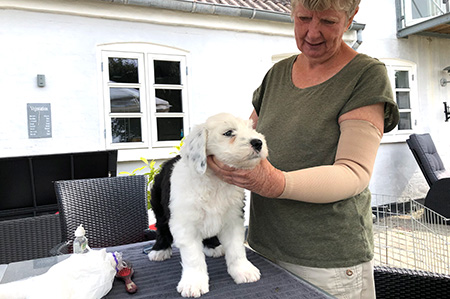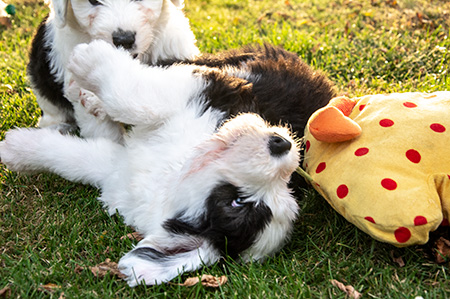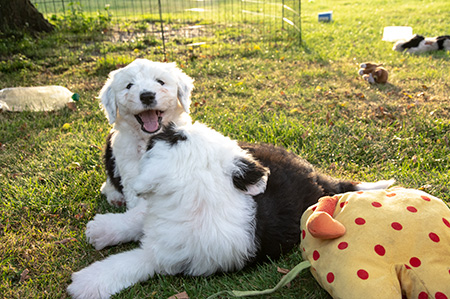 The puppies are 7 weeks, and Thursday it was time for them to get their microchips.
Friday, we took the six puppies out on their longest drive. They were put in a large transport box and we drove with them to Ringe Animal Hospital where they were to be checked.
They managed the drive really well, but they have also been on small drives during the week up to. Eye examinations is to all breeders a bit nerve-racking - and so it is for us.
Of course, we hope that there are no symptoms of eye diseases. But the risk is always there and the thought of ​​it is not nice.
Fortunately, the study showed that all the puppy's eyes are fine. The eye veterinarian gave us all a very fine treatment. She was well aware of us being nervous!
We also got coffee and chocolate, and the puppies were placed in a comfortable puppy farm and got a treat.
Full of releif we were able to drive back to Tåsinge.
Monday, Bodil and Einar's own veterinarian Carlsen will be visiting and health check and vaccinate the puppies - and then they are ready for their new homes from next weekend.

The plan is that the puppies who shall have new homes on Sjælland will be put in the puppy box and drive with us home in the car. Then comes Lone and Per, Arne and Susanne as well as Kit and Sofie to our place and pick up their puppies, Sisi, Wilbur and Miley. And so, we keep our puppy, Sidse. She should get along with our Snowy and Tiffany.
Marianne gets her puppy brought by Bodil and Einar - and they shall keep their puppy, Rumle, who shall continue to stay with his mother, Nanna (the litter mother), at Tåsinge.
To prepare the four for the long drive, we also took the puppies who are going to Sjælland on a longer drive around Tåsinge on Saturday. They managed the twitched trip on small roads really well, and they were also thrilled to see something of the big world: we took them all four on a leash and did a little walk in the woods with them. Finally, we stayed at a supermarket where, with open flaps in the car, they were allowed to get acquainted with car sounds, shopping carts, foreign people and much more.
Oh yes! There are many things you need to learn as a little puppy. The world is waiting - and next week it really goes loose.

Take a look at this weeks videos on the Blue Berry Youtube channel.