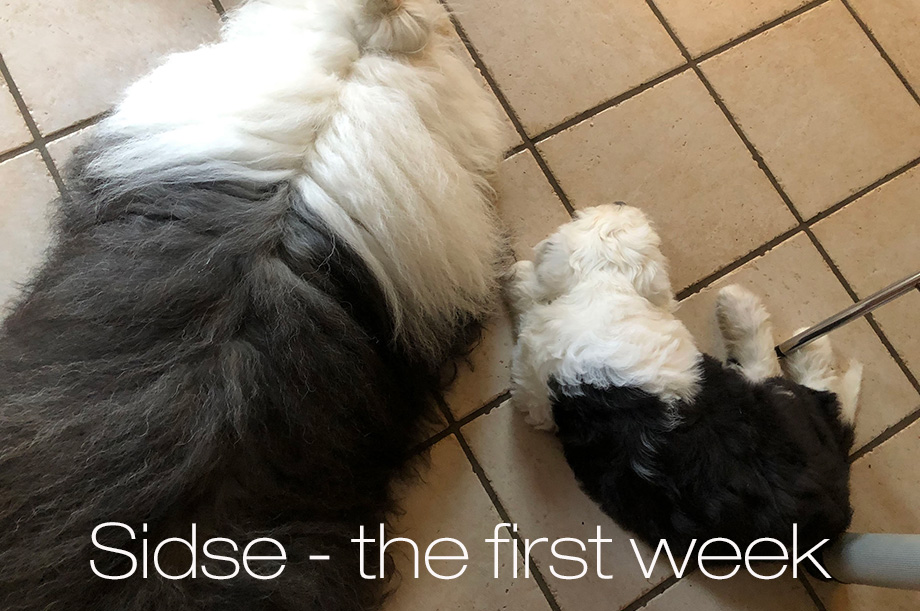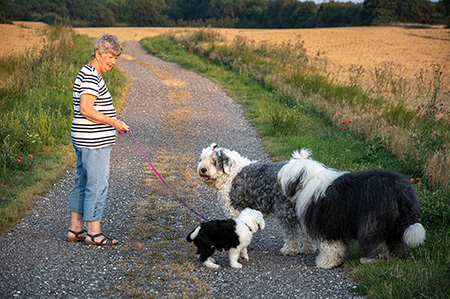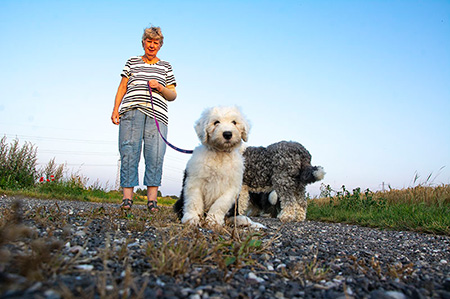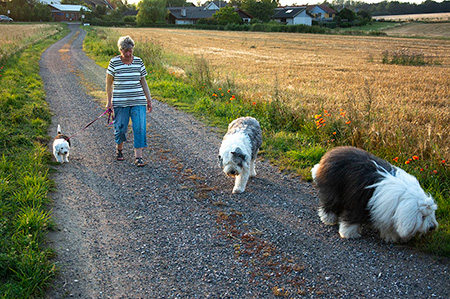 A week can feel like a whole year. That's how it has been with Sidse - and that in the good way.
After a week with us, it feels like we know her very well, and she has adapted as a natural part of our herd.

She obeys her name. Comes when you call. Is nearly clean. Cries a little when she has to get out at night and has a huge appetite.
Sidse was to be joined by (Grandma) Snowy at 7 years and Tiffany at 5 years. We thought Grandma would take the little puppy to her and Tiffany would be reserved.
It has gone quite the opposite. Tiffany has suddenly grown as a dog and almost became the mother of Sidse. Has taken care of raising Sidse and defending her against others. Tiffany has become more vigilant and when we meet other dogs, they must first be approved by Tiffany.
Snowy puffs with a kind of tooth image to be removed this week. That's why she's excused. She does not have the profits she usually has. But for sure their relationship will be fine in time to come.

We have had Sidse on daily trips to the forests with Tiffany and Snowy. She is comfortable in the transportation box in the car - and the adult dogs have peace for her too.
We have had Sidse alone on a city tour in Roskilde. She met lots of people, new sounds, new smells and was hugged by people and sniffed at stranger dogs. She took it perfect and was very tired afterwards.
Snowy is a "social visiting dog" one day a week with Birte. We brought Sidse and Tiffany there too last Thursday so that the residents of Herstedøster could greet the little one. They had to be photographed with her and found it was very exciting to meet a granddaughter of Snowy whom they know and love very much.

Sunday we went to the puppy experience school here in Herringløse. At the same time, it was a wonderful reunion with R-litter-mates Wilbur and Sissi. The three little puppies learned a little at school and enjoyed playing with each other again. After the puppy school, we drove to our home where the three pups were allowed to run around the garden and play until they fell asleep in each other's arms.
It was a great pleasure. Both for the three littermates and for Arne, Susanne, Lone, Per and us.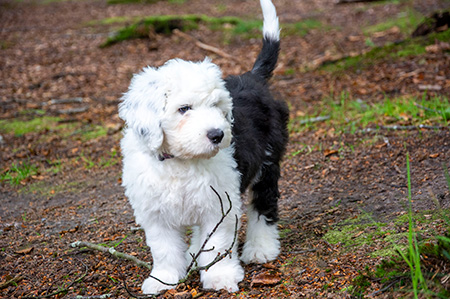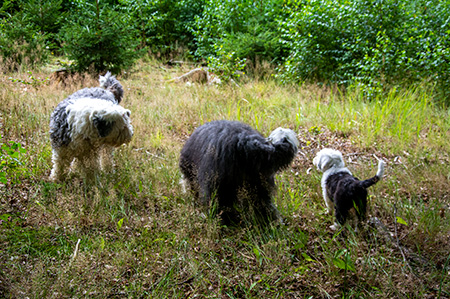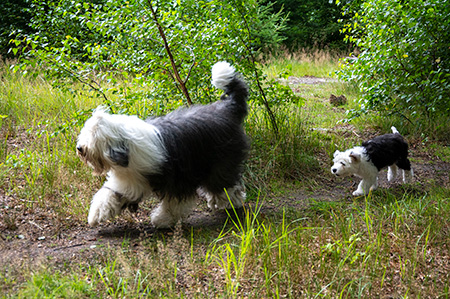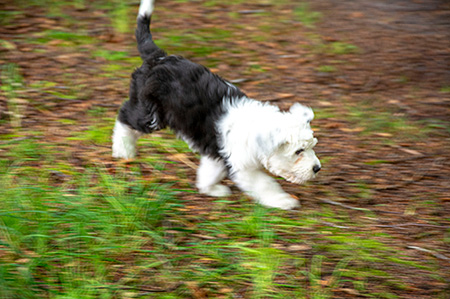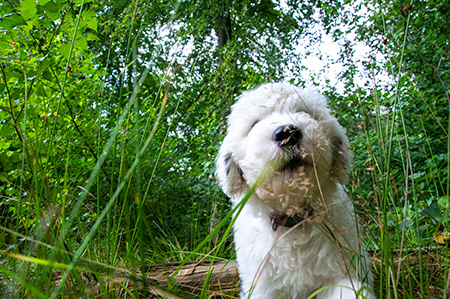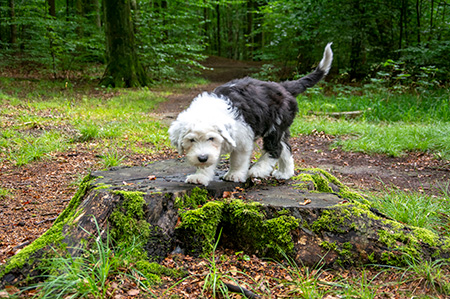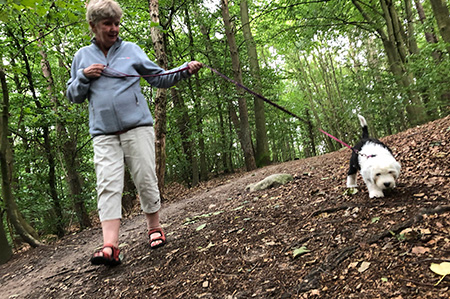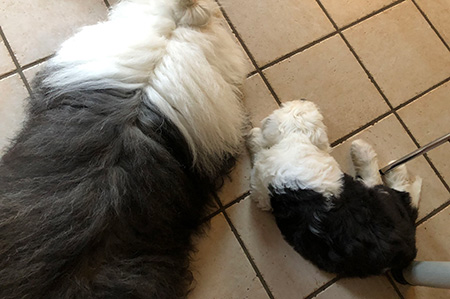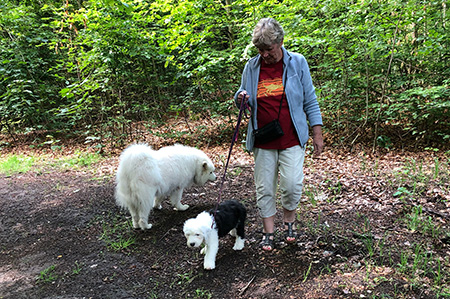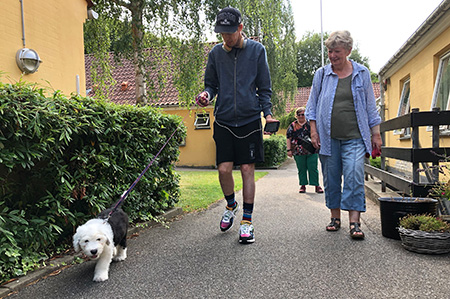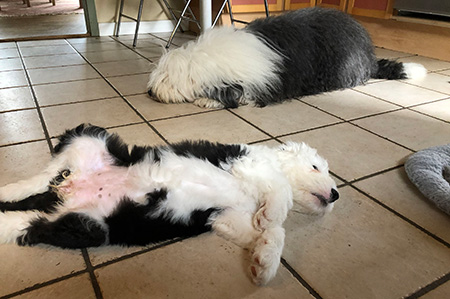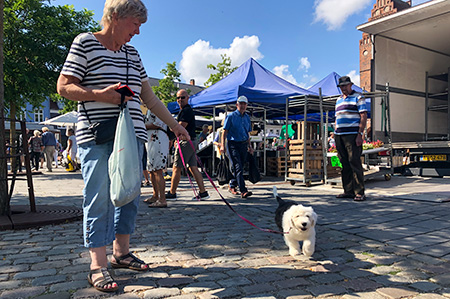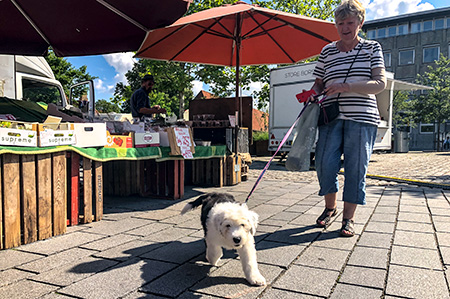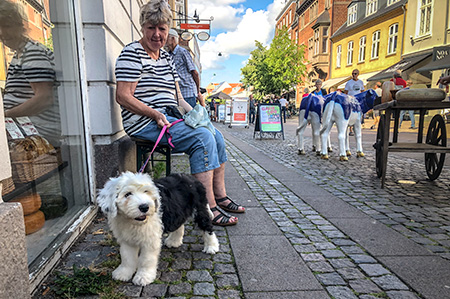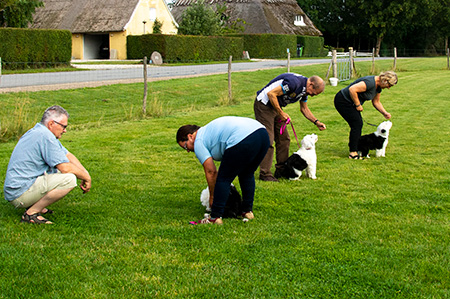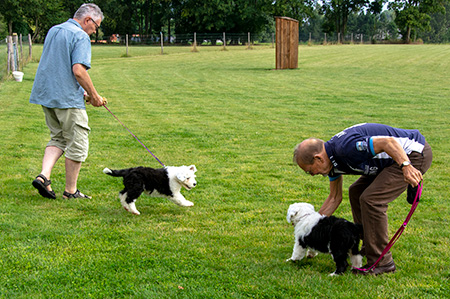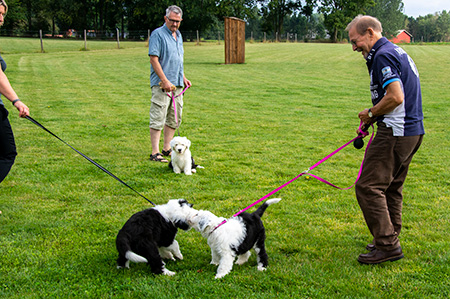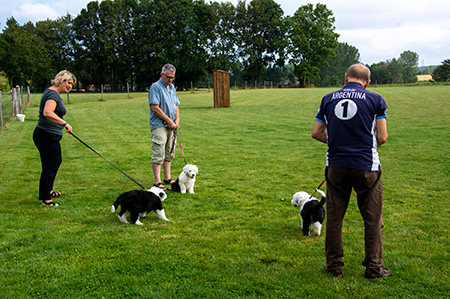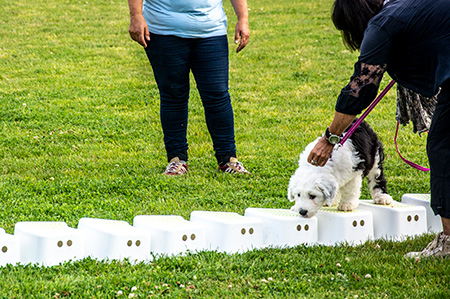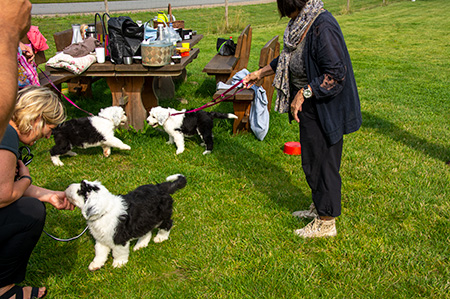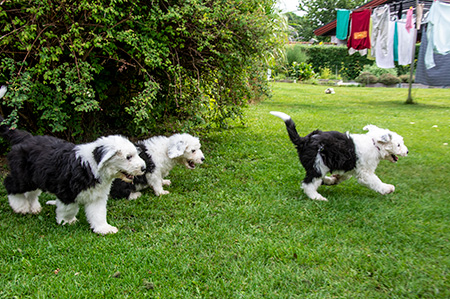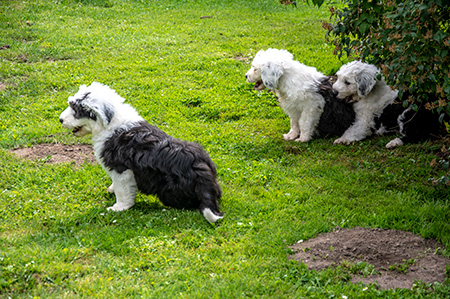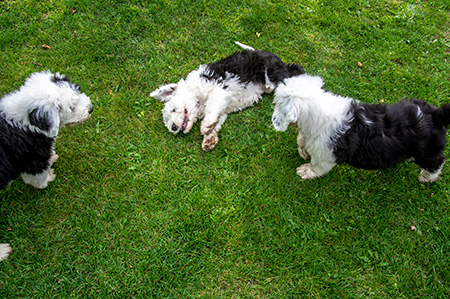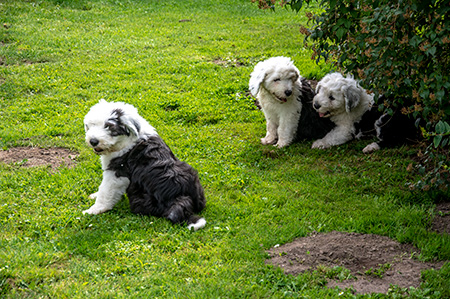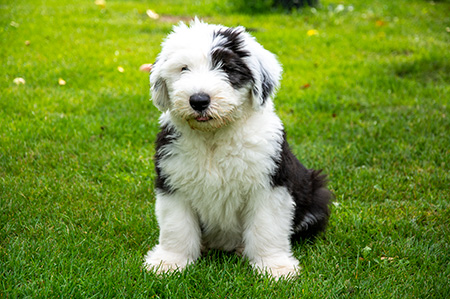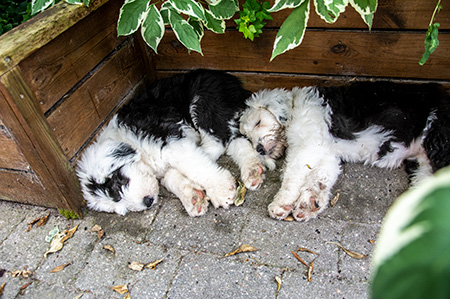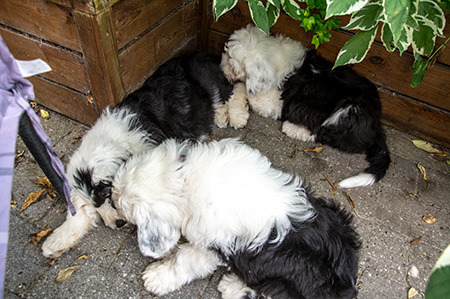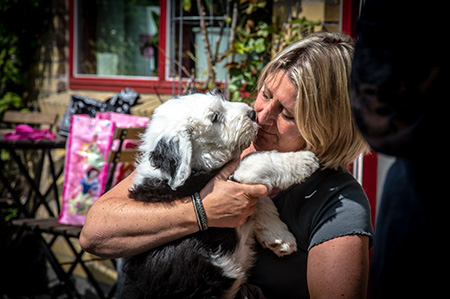 A puppys has to learn to walk in at lead. We have trained a bit on the stone-road outsite our house.
Forest-walks are funnier. Sidse ran without lead. But we should take care. One day a foreign dog in the distance barked loudly. Sidse didn't like that and ran, trying to get home, as puppies do. Luckily we were able to call her back again.
Forest-walks also mean meeting dogs that look much different to what dogs normaly do for Sidse. After such a meeting, laying next to Tiffany in the kitchen is really nice!
Snowy is a social visiting dog once a week. One day we also took Sidse, so that the residents in the social home could meet the grandchild to Snwy whom the know and love.
One day we drove to Roskilde. A city full of people, cars, new noices, new smells and new dogs to meet.
Sunday Sidse started puppy class together with littermates Wilbur and Sissi. It was a happy reunion of the three puppies. Afterwoulds iwe drove to our place, so that the pups could play in the garden - and get very tired!