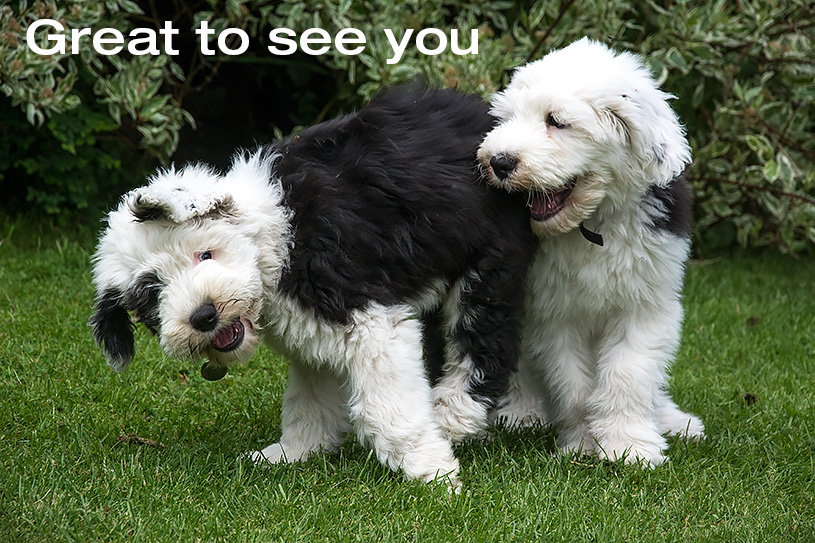 Bodil, Einar and little Nanna from our Q-litter came to visit us last weekend.
At the same time we said goodbye to Simba (N-litter) who had stayed with us for a week.
Søs found free time in a busy weekend to come with Bilbo – Nanna's brother – and Teddy from our P-litter.
Wow it was great to see the two puppies play together again! And it was also great to see how fine Teddy has recovered.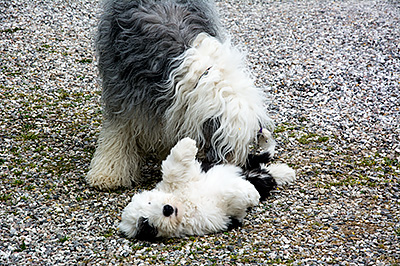 Mother Snowy was happy to see her kids again, and they played in the garden and met in "the cave" – a favorite place of the puppies – just like they did as they parted four weeks ago.
For us as breeders there's nothing greater than to review "our" puppies and see how they are doing.
Thanks all for coming – we are looking forward to another meeting!
Furthermore we are looking forward to seeing Diego in the nearest future.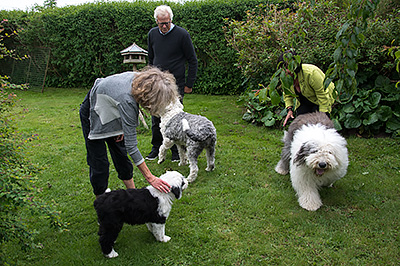 Goodbye to Simba (right) - hello to Nanna.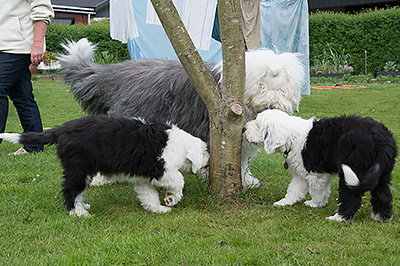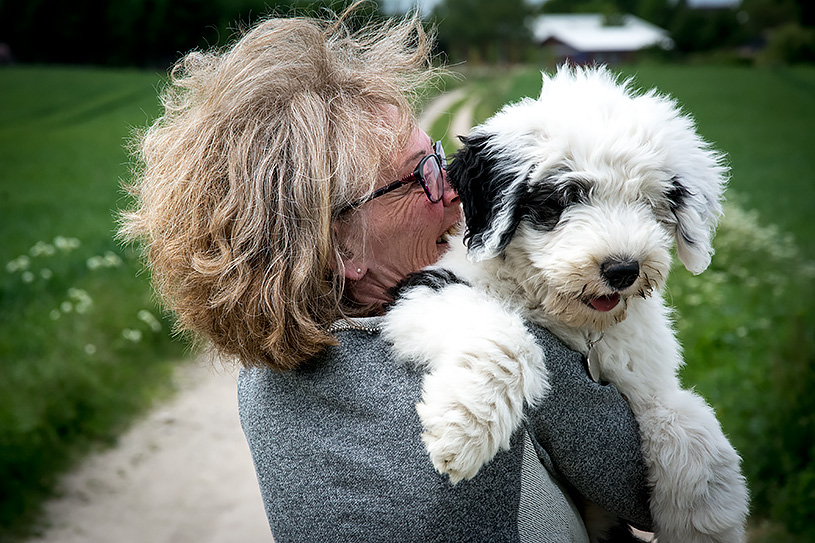 Bodil with Nanna. Belove is a bunch of pictures of the puppies playing together and with their mother.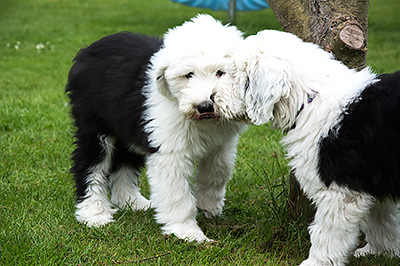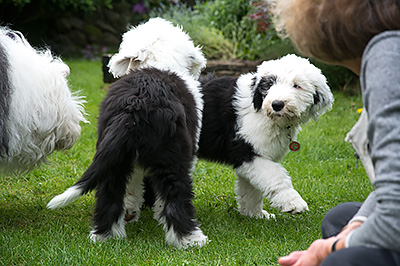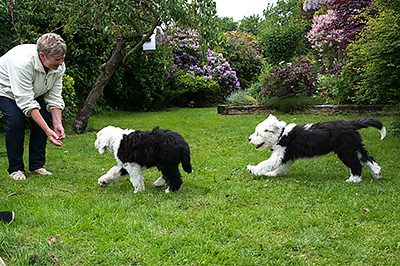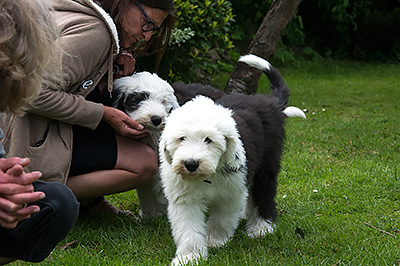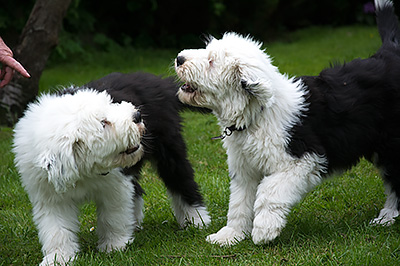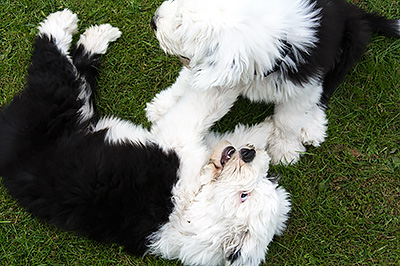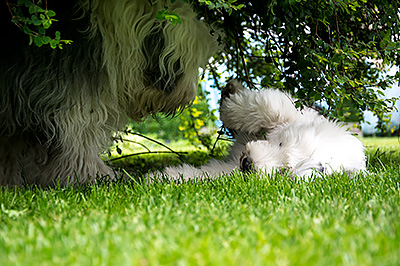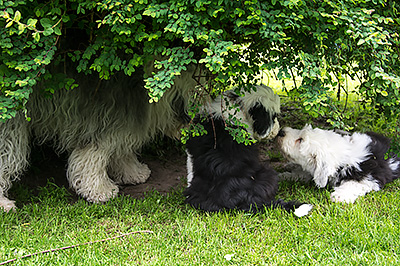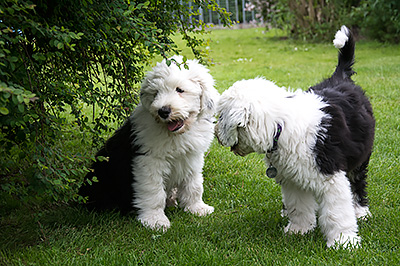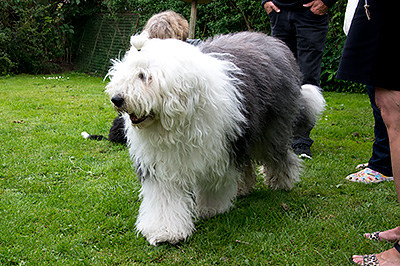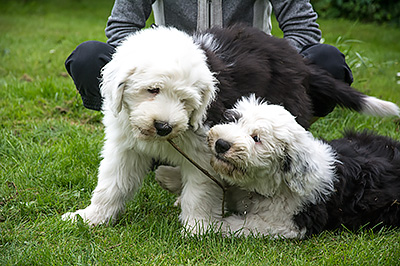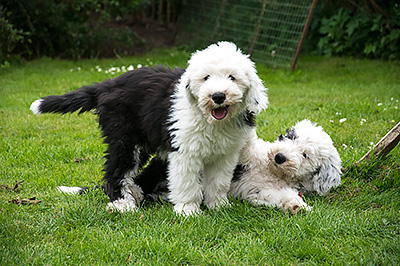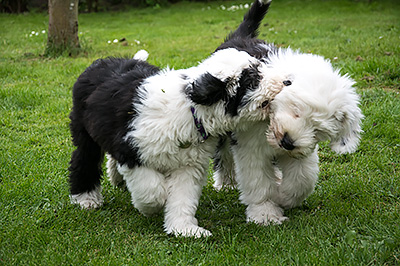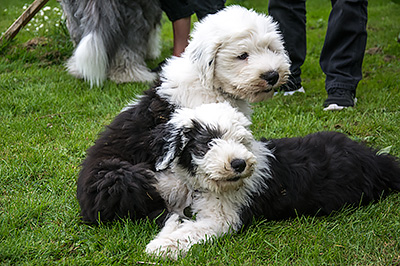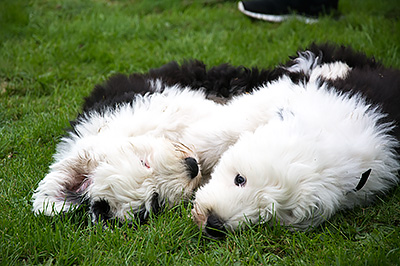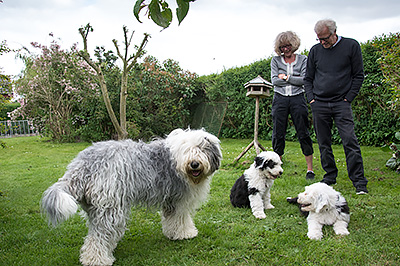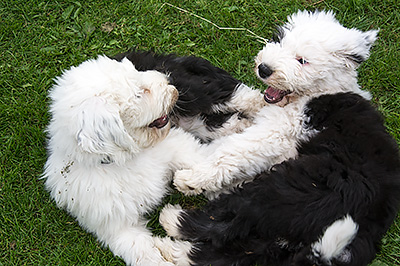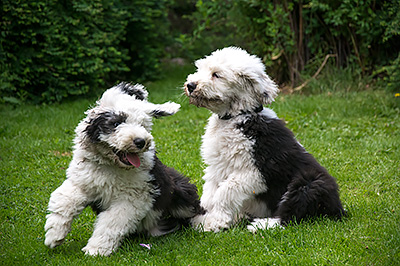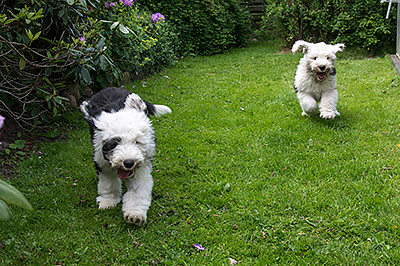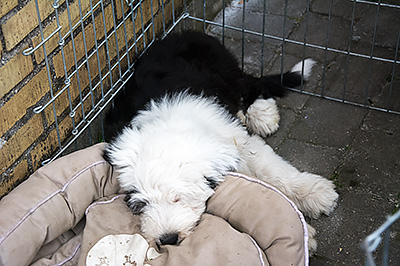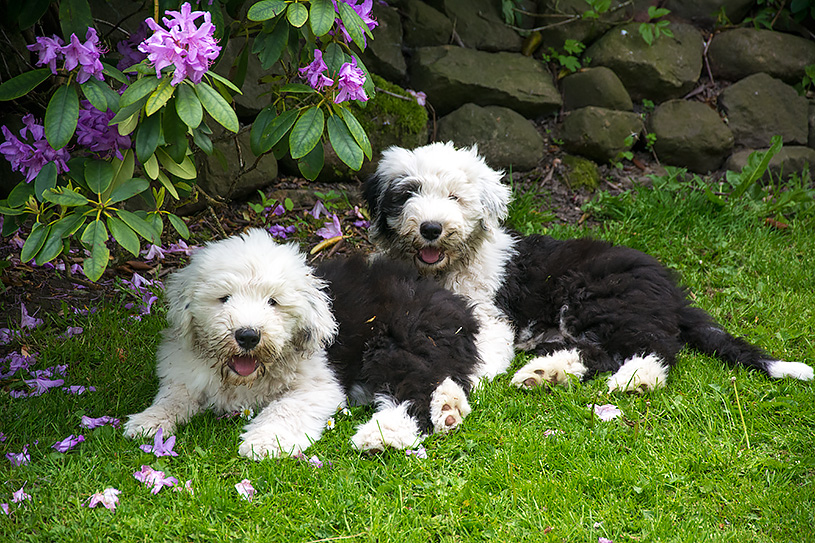 See you soon again - this is Bilbo and Nanna, tired after hours of playing.
Out for a walk with Alonso and Nanna.