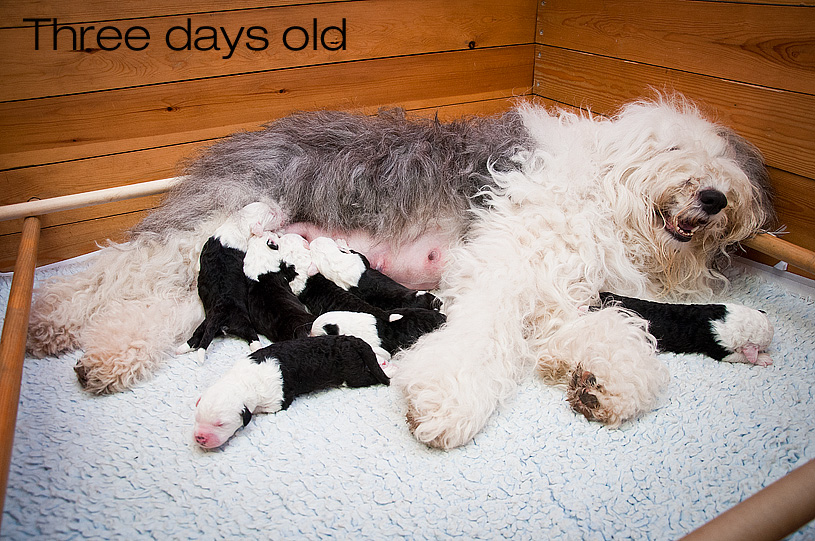 The puppies are three days old and everything works like a dream. They are full of life and get around quickly in their box, when mother Toddi opens the milk bar.
Toddi has recovered nicely from the C-section, and she appears to be perfect mother, taking care of her litter with love and lots of care.
Toddi lives with Lis and Lars Bo, and naturally the litter is born there and stays there. A room in their house is fitted out as a puppy room. We are down there every day to give advices, for Lis and Lars Bo have never bred a litter before. But they really do a great job.
And outside the door to the puppy room lays their old male OES, Fnuggi from our I-litter, and he guards the room so that nobody uninvited should get in!