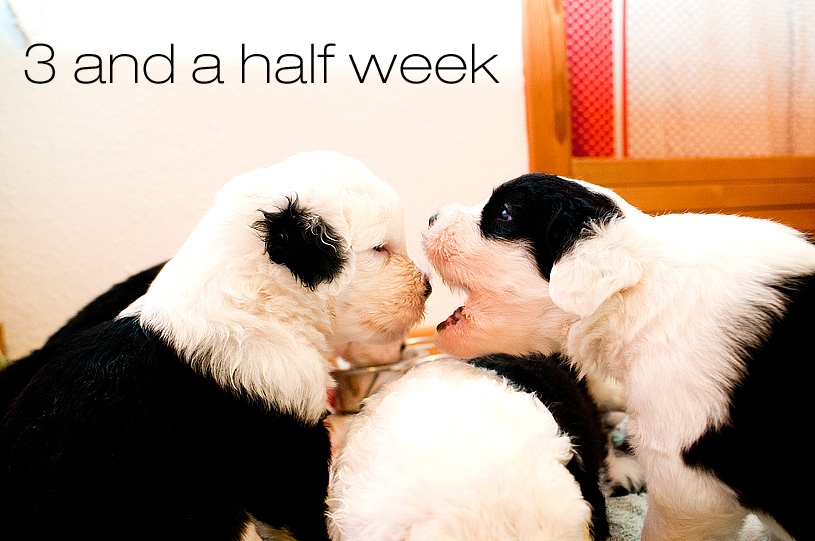 The litter really show progress at the moment.

They have tried to eat minced meat, they have had their first real meal with soaked dry food, and they are really clever to drink water and puppy milk from a bowl.

They play and fight with each other and with their toy.
It's easy to get contacts to them, while sitting in the puppy box, and they really enjoy being in hands and being caressed.

Since this is the first time we have a litter away that is not in our house, we can indeed see the development with the puppies from time to time we visit them.

This is the 16th Kennel Blue Berry litter, but its keeps being amazing following a litter and enjoy the pups growing up in such very few weeks.