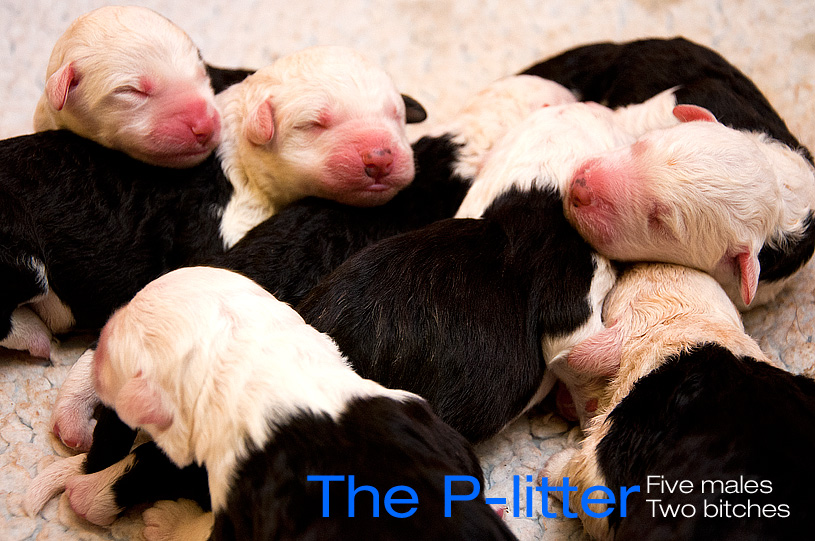 Toddi has given birth to five males and two bitches today - the 1st of December.
It all started after a night, where Toddi was sleeping peacefully, while the rest of us didn't get much sleep. We simply waited for it all to begin!
Toddi lives with Lis and Lars Bo in Hvalsø, and we were just waiting for the phone to ring.
It rang at 6,30 am. "Now the labour pains have begun", Lis said.
Birte drove down there to help.
When Birte arrived, the first male-puppy was already born. And it didn't take very long, before more male pups joined. Actually there were five on a row.
One of the primary reasons for this mating is our aim for a bitch puppy. So we were not very happy, when five males were born.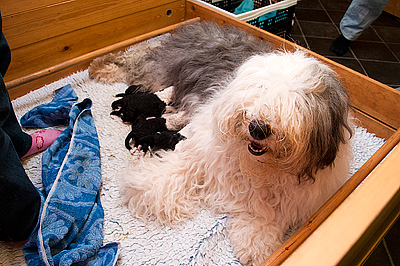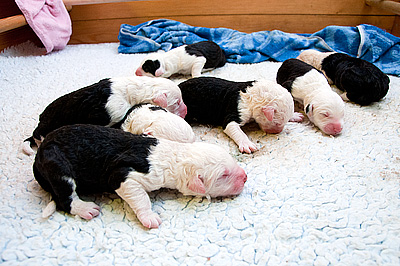 But then Toddi gave birth to two lovely bitches.
The birth went very well. The puppies came out very quickly and easy, and they weighed between 445 an 600 grams. They look really good.
Toddi behaved like she had year's of experience, even though this was her first litter.
It seemed like everything was over. Then Toddi had heavy labour pains but no puppies came. So we went to the vet for a check. There was one puppy left in Toddi. It couldn't be born naturally, so the vet made a caesarian to bring the dead puppy out.
At home the seven hungry puppies waited for their mother. Even though Toddi was tired after the operation, she immediately gave them milk, and the seven kids were happy again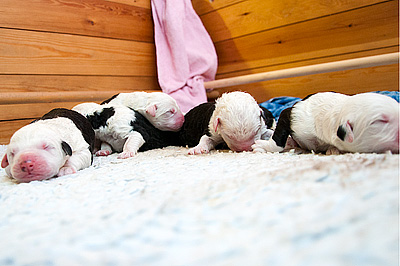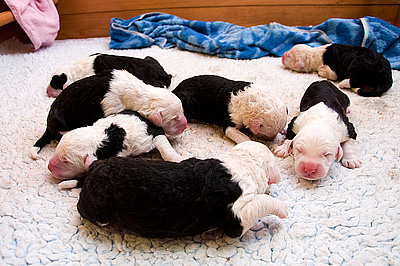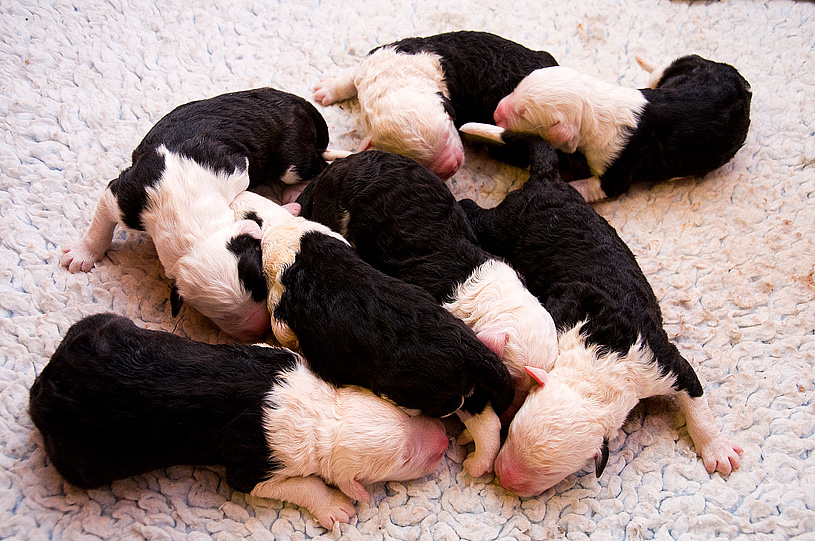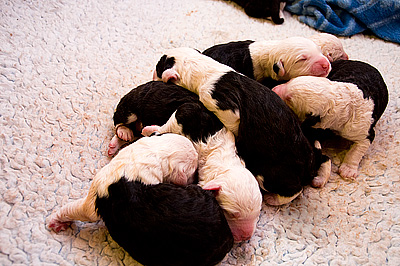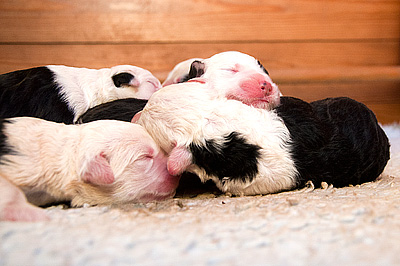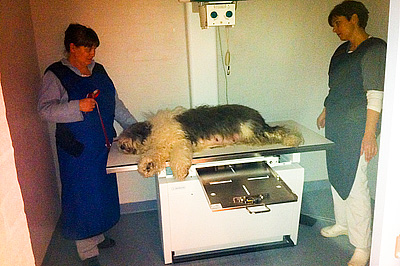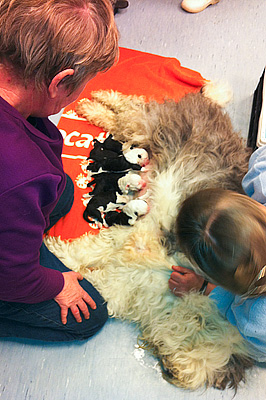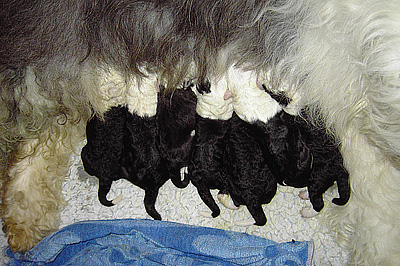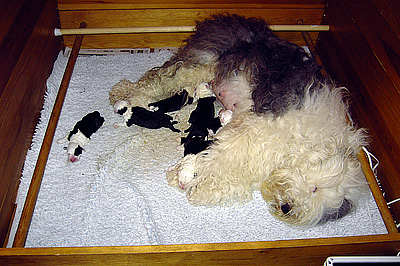 Toddy was lyed on the table for x-ray. On the picture we could see that there was still one puppy in her, that couldn't come out naturally. Before she got the caesarian she filled up the seven puppies with ilk.
The puppies were hungry after two hours without their mother.
Filled up and satisfied - and Toddi was tired.