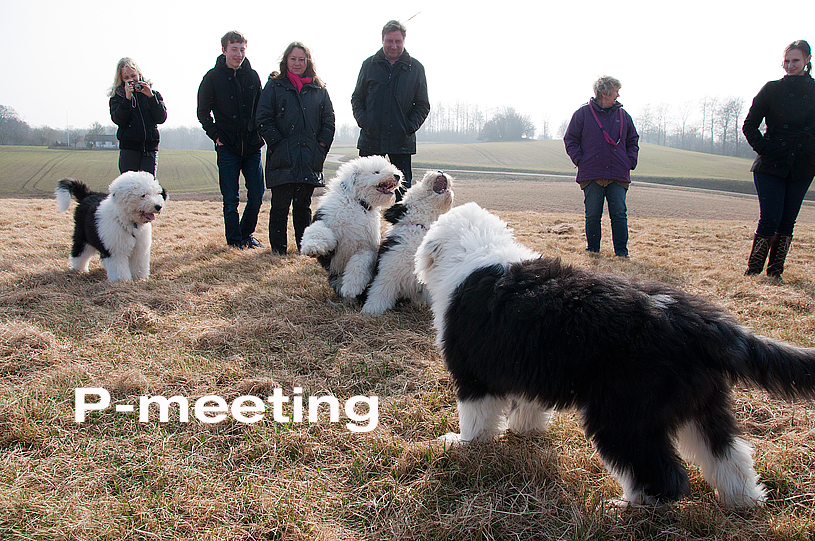 Saturday Lis and Lars Bo opened their home for the P-litter pups. Five of the puppies met.
Jake and family came from Fyn, Nikki and family from Sjællands Odde, Teddy and family from Søborg, Snowy and we came from Herringløse, and Nuller lives with Lis and Lars Bo and Toddi, the mother of the litter.
It was a great reunion, and it was indeed a day with full speed ahead from beginning to end!
Mother Toddi felt that a couple of the boys needed education, so after she had said hello to the litter, we let the puppies run around without mother interfering.
Weather was sunny and warm, and next to the house is a huge field. Here we let the puppies run free, and boy did they run! One of the neighbors came to see the dogs. The boys in their family last saw the puppies before they went to new homes eight weeks old. They really loved seeing the pups again, and especially Nikki enjoyed the reunion with the boys.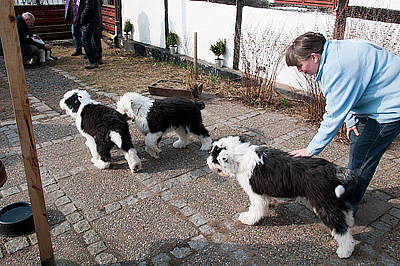 There was time for some puppy training and power left to go for a very short walk in the forest nearby. Then we returned to the house where Lis and Lars Bo served coffee and homemade cake.
Finally it was time for the puppies to get on the grooming table. One by one they got up, were groomed, had fur cut around the paws or removed from the ears.
It was a great day and it was such a wonderful experience to see so many of the P-pups together and having lots of fun. We hope to see the last two pups from the litter – Roover and Skipper – at the BlueBerry weekend in Jutland in a short while.
Thank you very much Lis and Lars Bo for letting us visit you – and thanks to all of you who came and made this a wonderful day.