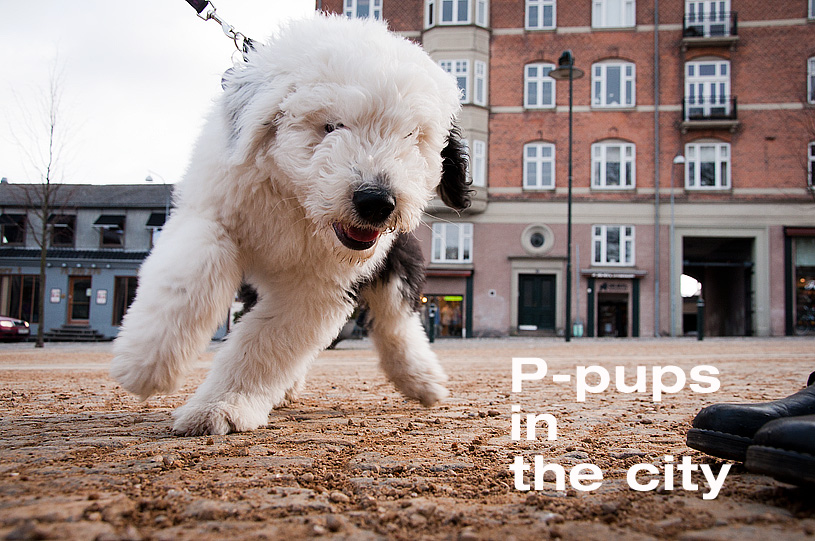 Four of the P-puppies got lots of experiences, when they met with their families Saturday for a walk in the streets of Roskilde.
Being a newborn puppy-owner living close to forest and field it's easy to forget the importance of bringing the puppy into the city to meet new people and hear strange noises.
That's why we all agreed to meet in Hestetorvet in Roskilde.
Toddi got the opportunity to meet four of her puppies: Nuller, Snowy, Teddy and Nikki.
Lis told us to bring Alonso as well. He is litter brother to Toddi, mother to the P-puppies.
After Toddi had taught her kids a lesson – like a dog mother always does, when she has been apart from her pups for a while – we started to walk on Algade.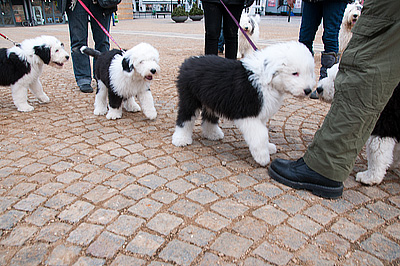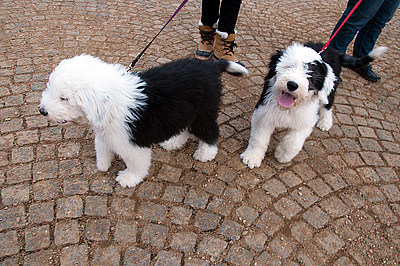 This was a fine exercise for the pups. They had their own backing-group (the litter-mates) for support, if they felt that there were too many dangerous things in the big city.
So they easily became familiar with the noises and got very happy meeting the many friendly people who had to stop and talk and caress them. There were also new dogs to meet.
We talked to a lot of people and told them about the OES breed – and this way did some fine PR for our wonderful breed.

How great that everybody wanted to get together and drive the very long way to Roskilde for the walk. Anette and Ethan came all the way from Sjællands Odde to join the trip. Thank you all!
We hope there will soon be another chance to meet.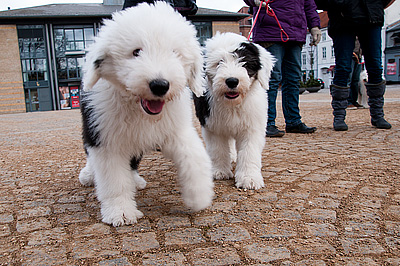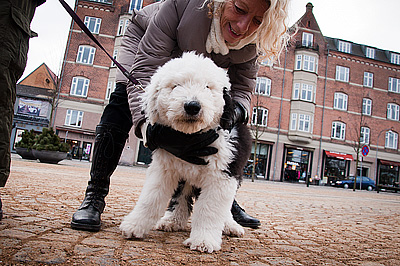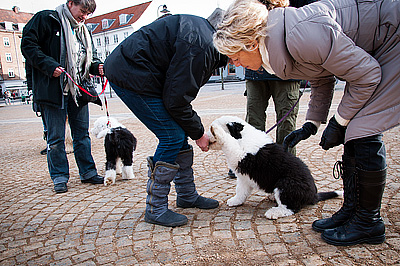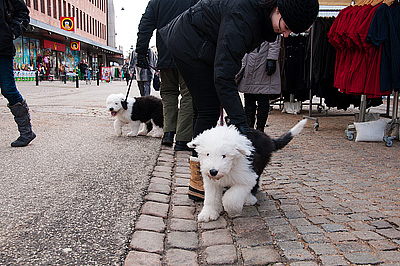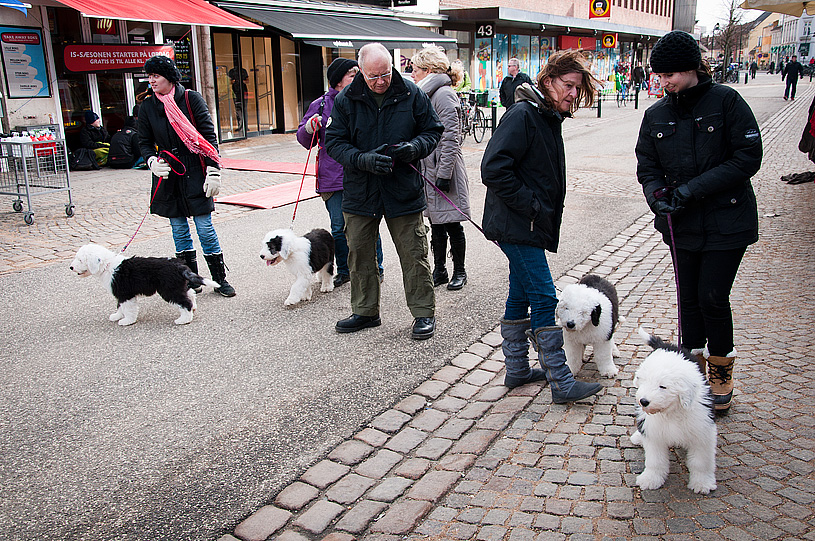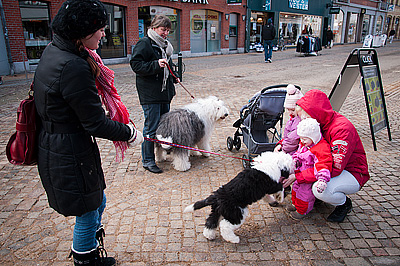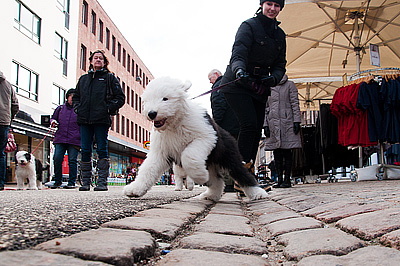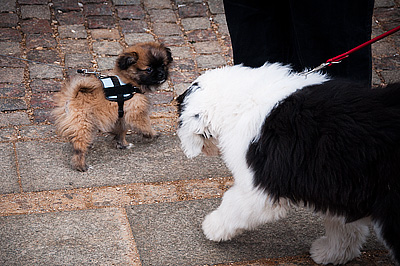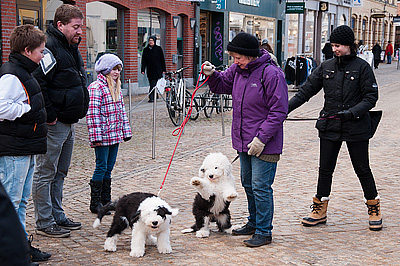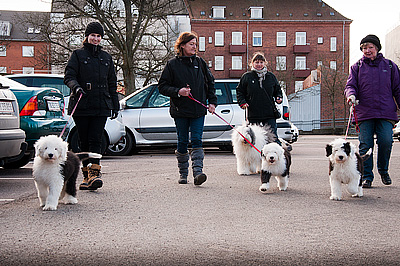 Snowy, Nuller, Teddy and Nikki meeting for the first time in many weeks.
Teddy and Snowy say hello to the photographer!
First we should see the new tricks, that Nikki has learned. Clever boy!
And then we walked along the street.
Nuller, Snowy, Nikki and Teddy.
Toddi watchning while Nuller says hello to a couple of kids.
People passing us had to stop and admire the puppies.
Snowy meets a very small puppy.
A family with a Berner Sennen at home had to hear more about our breed.
So it's back to the cars and home for water, food and a looong rest!