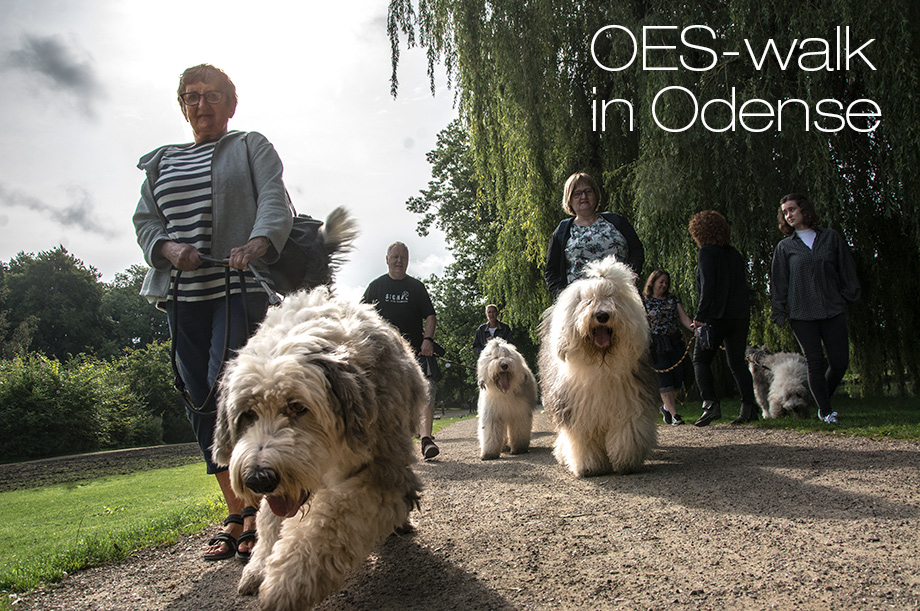 Saturday, August 26, 14 OES' and their 20 family members met for a walk through Odense streets, followed by lunch at Carlslund and grilled at Ulla and Erling, who live with their OES Zizou in Odense.
We had Tiffany and Alonso with. Snowy was in season, so she stayed at home and held Maise at company. Fortunately, we Birte's daughter, Trine, came and took the two girls for a walk.
In Odense we met and said hello. Then we went with Ulla as a guide through parks and along the riverside. Here there were really many groups of youngsters who would all greet the dogs and photograph them. Then we walked through the crowded streets past all the famous H. C. Andersen places - a little piece of culture for the two-leggers.
We stopped at the Brewery at Flakhaven, where cold beer was served to the two-legged, while the brewery poured water to the dogs.
Then we went back through the pedestrian street, and while we were well in the street scene, everybody smiled at our dogs - and we had to stop and answer questions about the breed constantly and let the dogs caress.
After the walk we drove to Carlslund restaurant at Fruens Bøge. Here Ulla and Erling had reserved tables for us under big umbrellas.
Since we had a long way home and dogs waiting for us we drove to Herringløse.
Many however stayed and let their dogs play on the lawns at Carlslund. To end up eating dinner at Ulla and Erling. Thanks to Ulla and Erling for the great work of arranging such a nice trip. Yes, they even had control of the weather!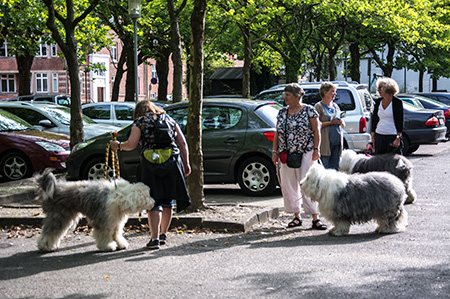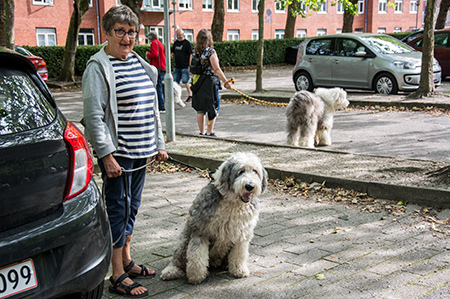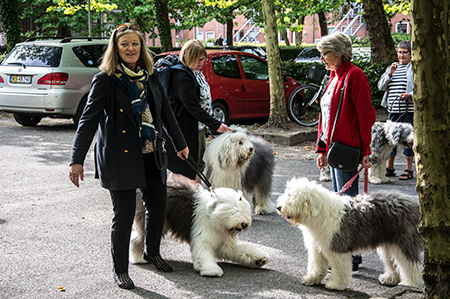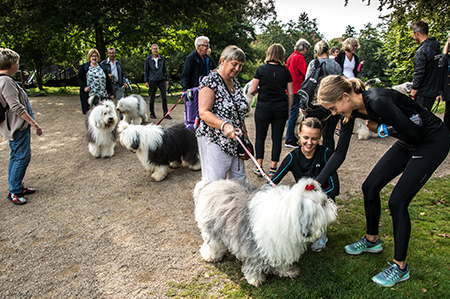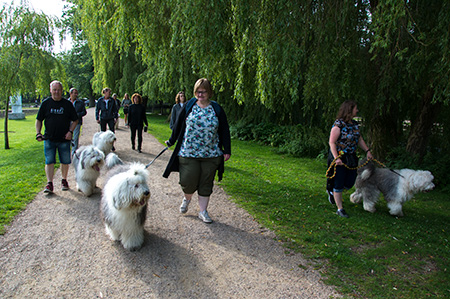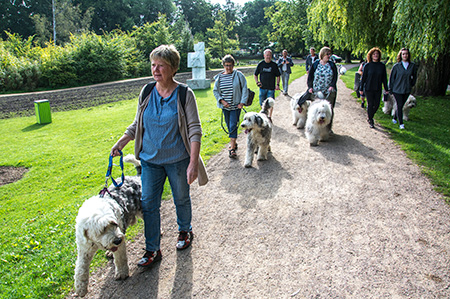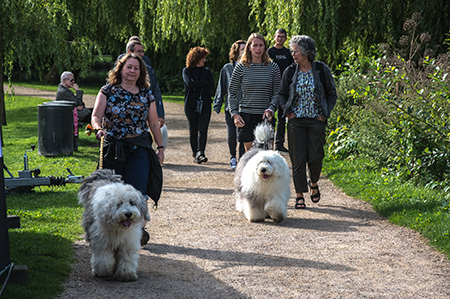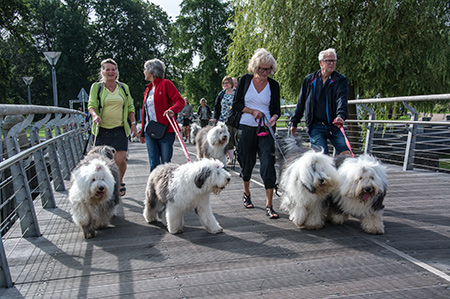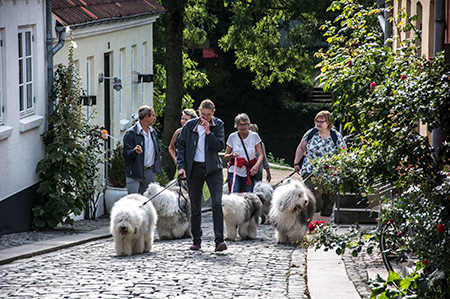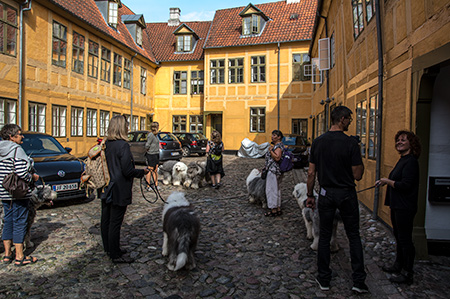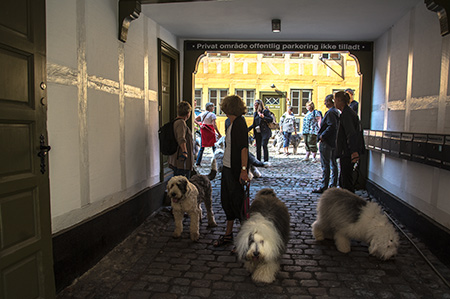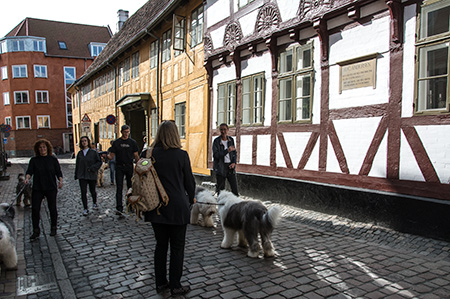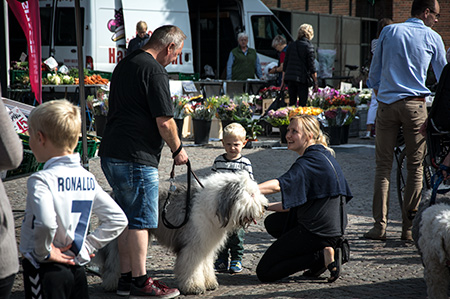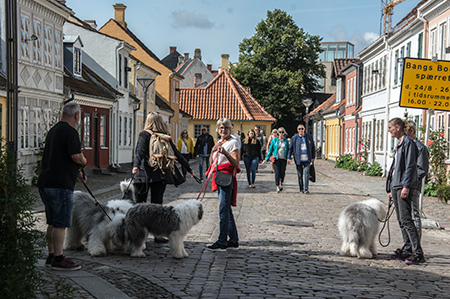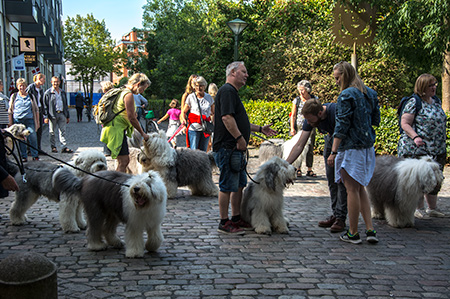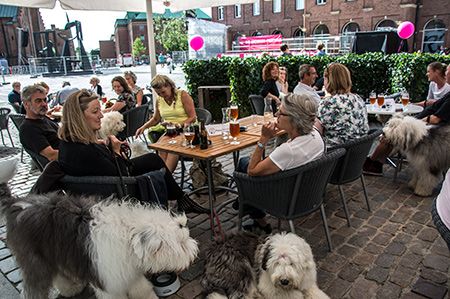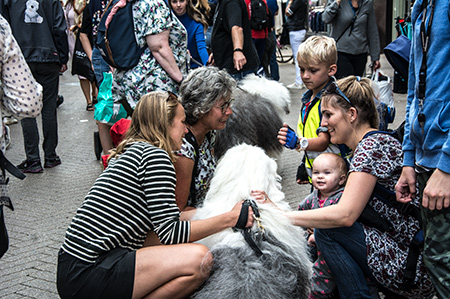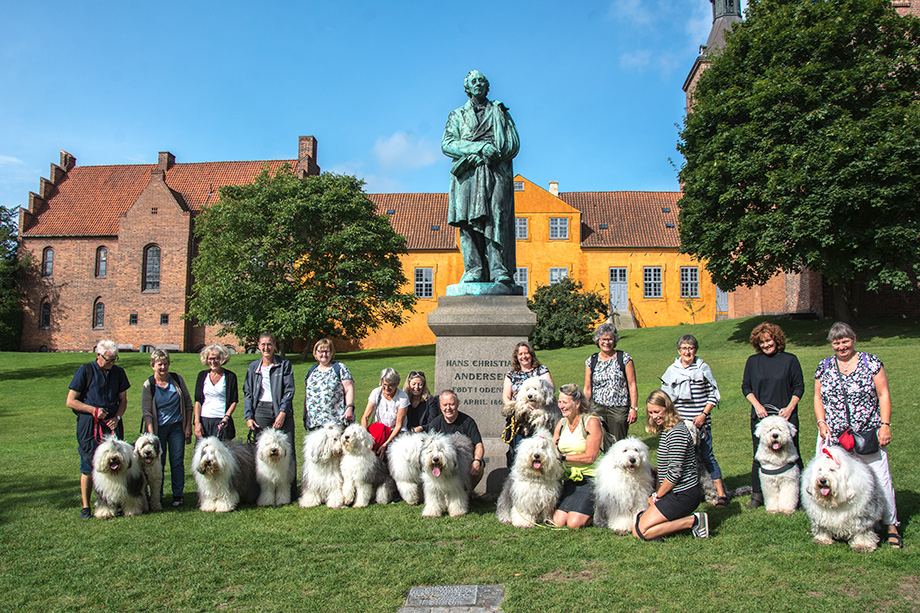 We met at the parking-place close to Odense river.
Marianne with Minos - nice to seem them again.
We started walking through the near by park. In Front Birte with Alonso.
Anne with Jake and Jette with Ziva.
Annette and Dorthe and to the right: Bodil with Nanna and Einer with Tiffany.
Even in Odense it goes up-hill!
Culture-tour: This is where H. C. Andersen went to school.
Everywhere people stopped to caress our dogs and to talk about the breed.
H. C. Andersen's house in the background.
Ivan talking about our breed to people passing by.
At last! Time for water and bear.
On the walking street many stopped to meet our dogs.
14 Old English Sheepdogs in front of the statue of H. C. Andersen.