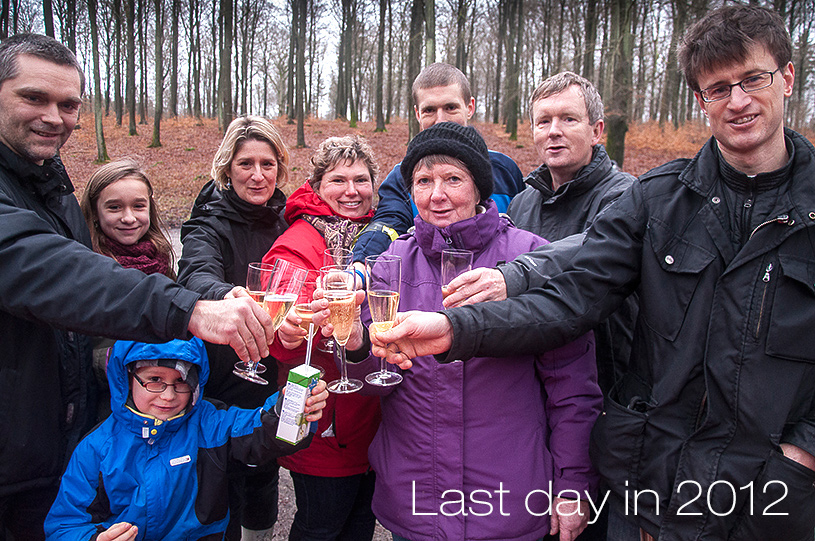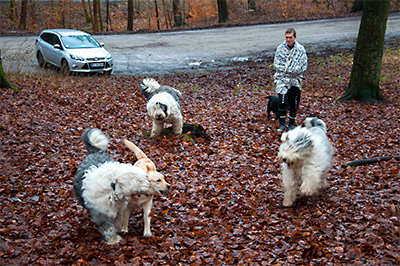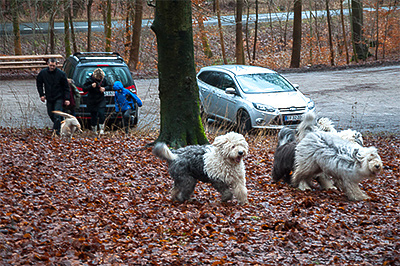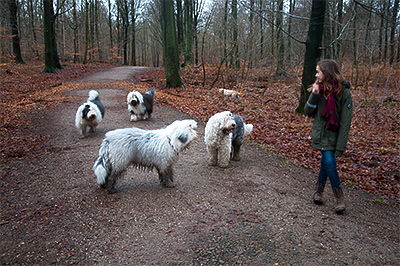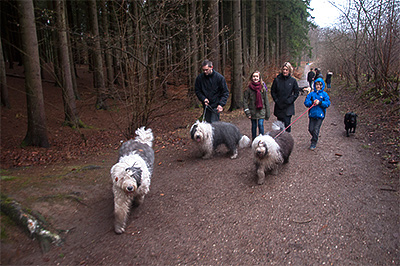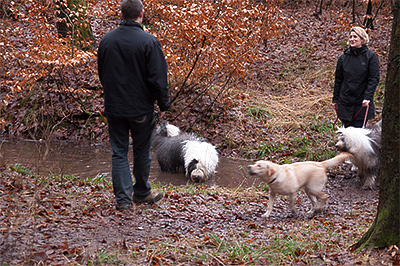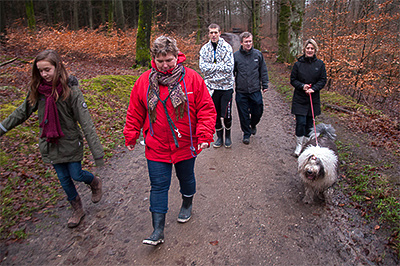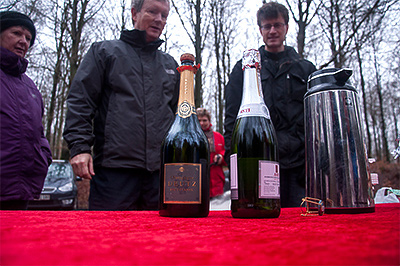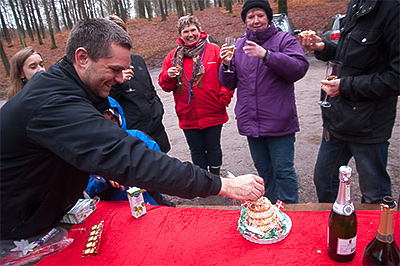 It has become a tradition that we meet with some of our puppy-buyers on the last day of the year to go for a walk, before New Year's party breaks loose.
This year we met in Hareskoven, and this place was definitely the wrong place!
Heavy rain up till the 31th of December has made the forest one heavy pool of mud. A pity, since we all hade spent hours grooming the dogs to make them look nice. We should have gone to the seaside instead.
Susanne, Arne, Sofie and Uffe came with Luffe and Smilla, Christian came with Murphy, Lene, Kim and Emil came with the two Labradors, Toffiee and Muddhi, while we brought Maise, Alonso and Snowy.
The two Labradors felt it was great to jump into every lake, mud whole and river in the forest. And of course they managed to get the longhaired in the mud as well.
So we ended the trip with very dirty dogs!
Nevertheless we found time to open a bottle of champagne and to enjoy Birte's home backed New Year's cake on a table in the woods. We wished each other a happy New Year and also sent greetings to Lone and Per with Simba, who usually join us on the trip, but had choosen to ne in a holiday cottage this time.
Cheers! Arne, Sofie, Uffe, Susanne, Lene, Birte, Emil, Kim and Christian.
Maise, Alonso and Snowy meeting Toffiee and Emil.
Susanne, Arne, Sofie and Uffe arriving with Smilla and Luffe.
Luffe and Smilla behind and then Snowy, Alonso and Sofie.
Dirty dogs came in leeds, while people passed us.
Luffe in the mud, while Toffiee hd already been there!
And Birte's New Year's cake.