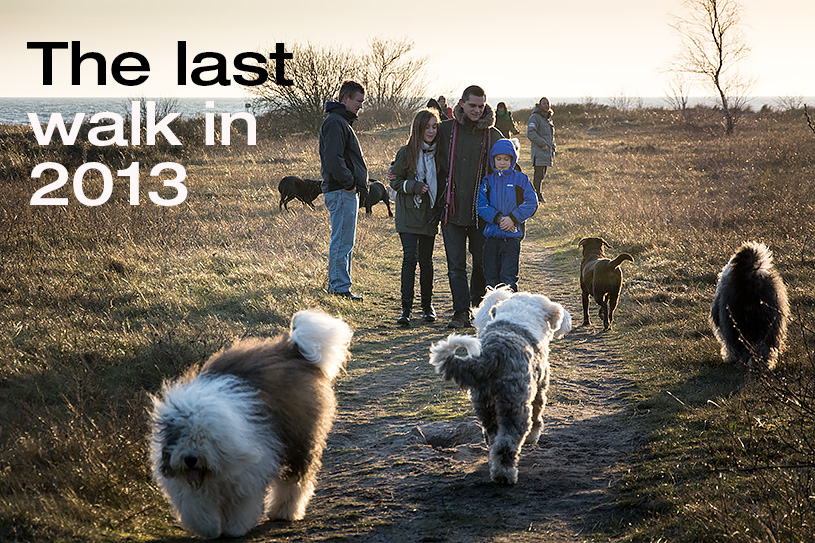 It has become a fine tradition that we meet on the last day of the year with friends and family to go for a walk with our dogs. The dogs really enjoy this event, and they are calm and tired, when New Year's Evening's fireworks fill the sky.
This year we and our Maise, Alonso and Snowy met with Lene and Kim and their two Labradors, Muddhi and Toffee, Lone and Per with OES Simba, Arne, Susanne, Sofie and Uffe with OES Luffe and Simba and Cuttons Sif and Meggie.
The weather was great. The sun was out and the sky was blue.
We did a nice walk along Ishøj Beach, and the dogs played with each other and met other dogs.
It was great to be able to walk with a huge pack of dogs that really get together very well. Furthermore they are never too rough against foreign dogs.
The trip ended with the traditional Happy New Year's greetings. Birte brought homemade almond-cake and there were bubbles in the glasses.
Thanks to you who came. This last trip of the year means a lot to us.
To all of you out there: Happy New Year! We hope to see you in 2014.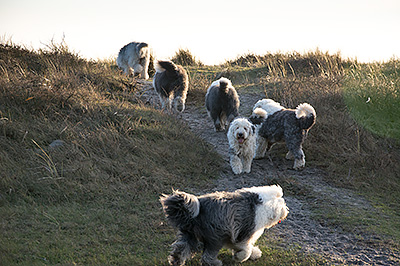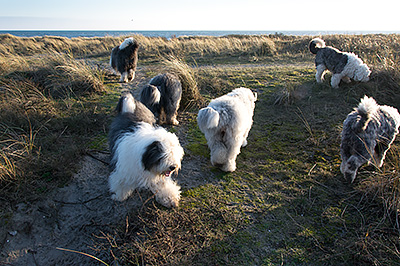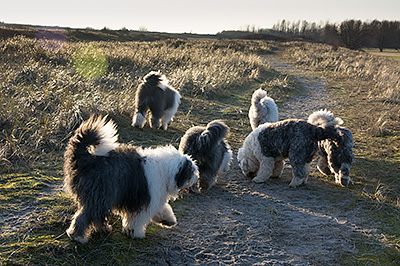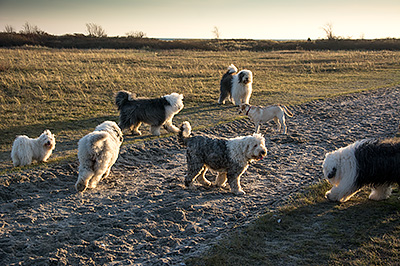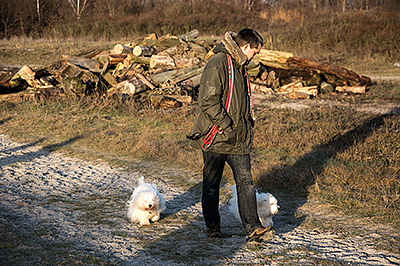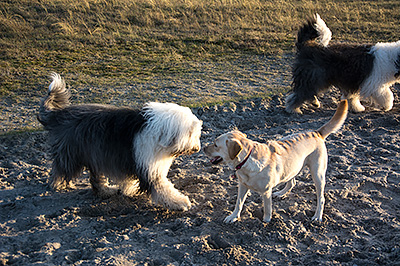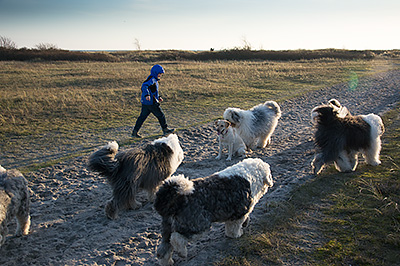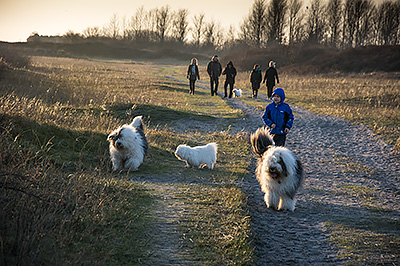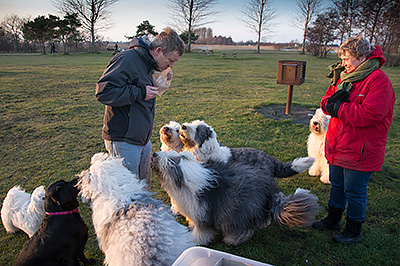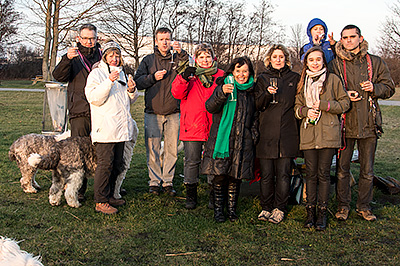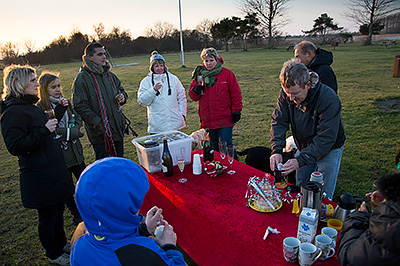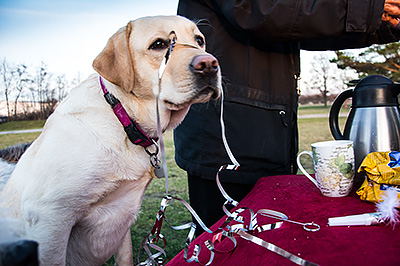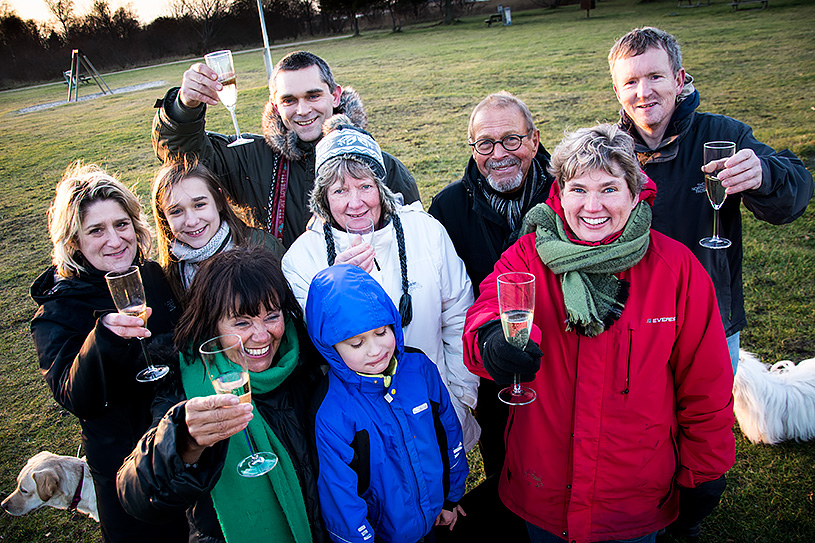 Kim getting the dogs to sit to have their goodies.
Cheers and happy new year!
Cake, bubbles, coffe and goodies.
Toffee ready for the new year!
Happy new year to all of you and thanks for a great 2013.