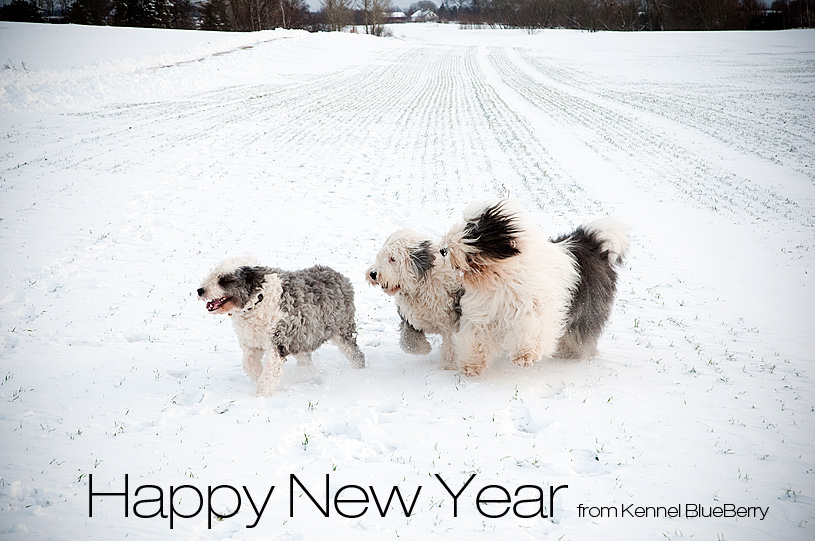 A new year is beginning and we're looking forward to meeting 'our puppies' again. It could be at dog-events, on visits at our place or in their homes, or just by getting an email or a photo by mail.
We're also looking forward to meeting all our OES-friends in Denmark and abroad.
2009 gav us joy as well as sorrows.
In January we had to say goodbye to Magnus and in August Moonie.
It was hard loosing our two old dogs. They had been an important part of our life for 12-13 years.
Also the Dyrvig family had to say goodbye to their beloved Tobias from our H-litter, shortly after his 11 years birthday.
Luckily we still have Misty, Maise and Alonso, who give us lots of joy.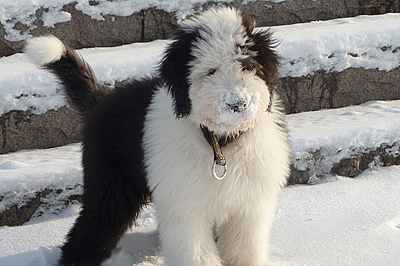 One of the merriest moments in 2009 was when Maise gave birth to 10 lovely puppies on the 30th of August.
We also look back to the wonderful weekend on Tåsinge and the Christmas tour in Roskilde and lunch at our place.
We also had the pleasure of meeting lots of 'our puppies' several times during the year, and we've been happy to see, that they all did great with their families.
At the end of December we had lots of snow. Our dogs enjoyed running over snow filled fields, and we enjoyed having clean dogs in the house.
We have got a bunch of great photos with Blue Berry dogs in the snow. Take a look at them here along with some of our own three dogs in the snow.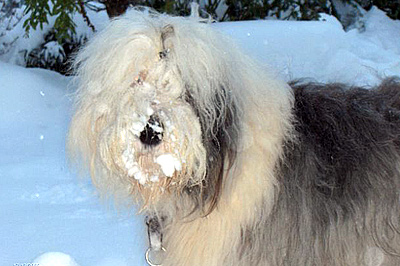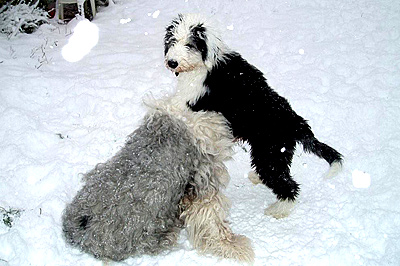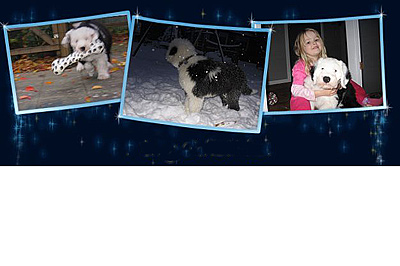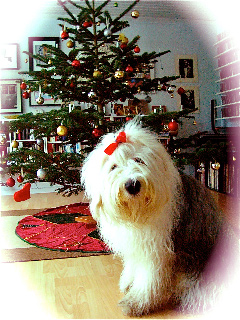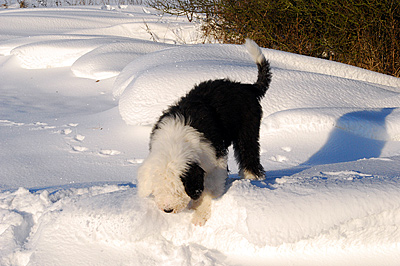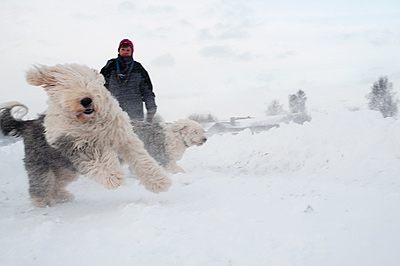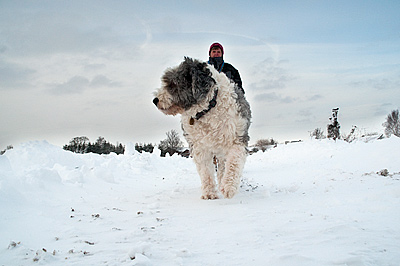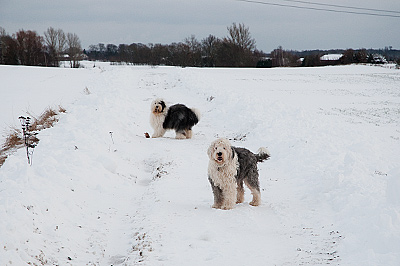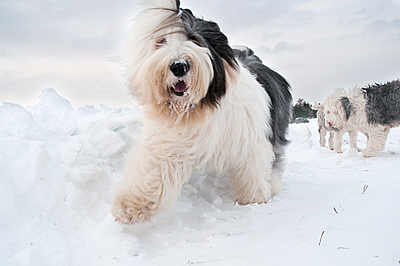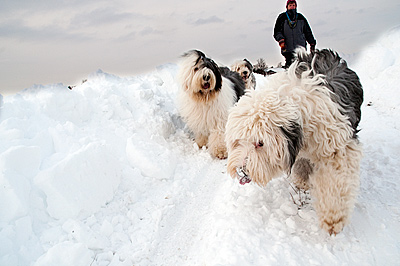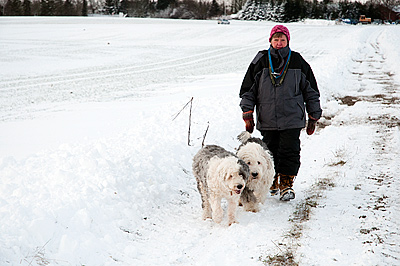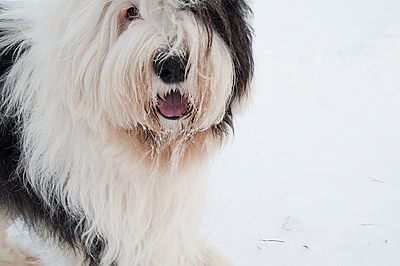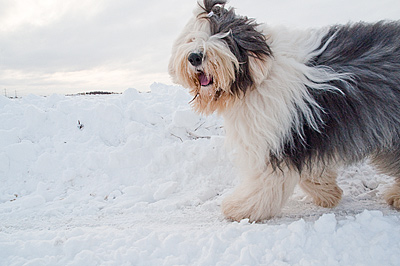 Cheekie from the N-litter