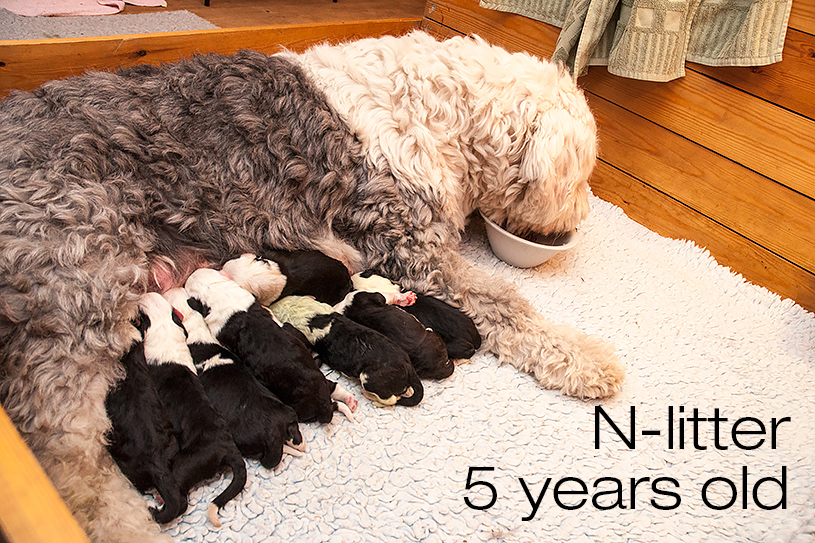 Happy birthday to our N-litter on the 5-years-day.
10 lovely puppies were born the 30th of September 2009. Mother was our Maise, father was Tino.
Unfortunately one of the puppies, Rufs, had to leave this world much too soon because of cancer, but the other nine dogs are having a fine life.
We have asked the families to send a picture and a short description of their dog.
Thanks for the many great photos – it was hard to choose among them – and the many nice words.
N-litter homepage
Henry – lives with Niels in Fredericia.
Henry is 38-39 kg and thinks he's a Ferrari. Jumps around, also on the stairs. No sign that his HD bothers him at all.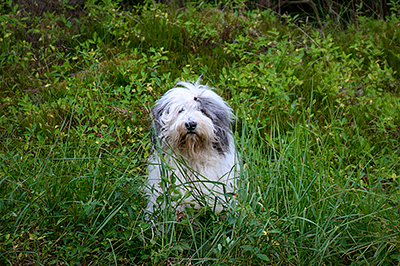 Murphy - lives with Hanna and Christian in Kokkedal. The family also includes little Simone and a new girl is coming one of these days.
Murphy is a real family-dog, who loves to go for a swim in the sea.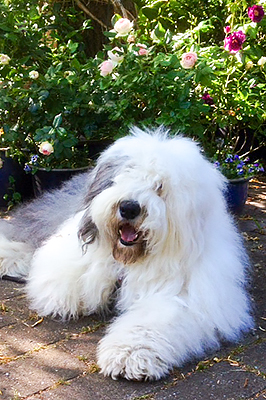 Simba – lives with Lone and Per in Farum.
Simba has grown huge, and he is sweet and lovable. He loves every animal and all humans, and is certainly no watchdog. He has not been trained to walk in lead, but he loves the free life. He is highly beloved.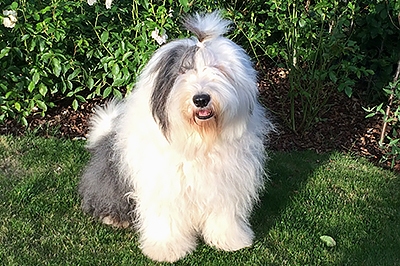 Luffe – lives with Susanne and Arne, their four children and four dogs (two OES and two Cottons).
Luffe is a clever and very lovable dog. He is a fine leader for the four bitches. He is obedient, and sometimes is a little harsh to foreign male-dogs. In april he was father to a litter of seven nice puppies, and one of the pups now lives with him. Luffe is highly beloved.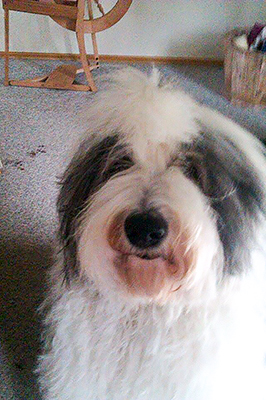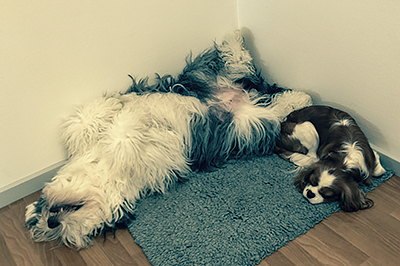 Geisha – first lived with Elsie, who passed away. Now she lives with Lillian in Grenå.
Geisha often meet her sister Panda in Ebeltoft.
Nessa – lives with Rie, Søren and Simon in Klarup south of Aalborg.
Nessa joins her family at work every day, and as the pictures shows, she thinks it is very hard! On the picture you see her with the other dog in the family.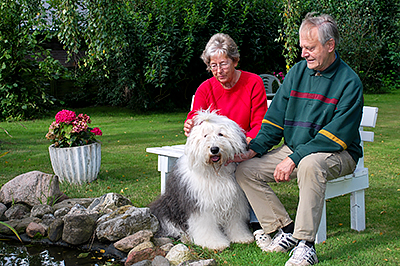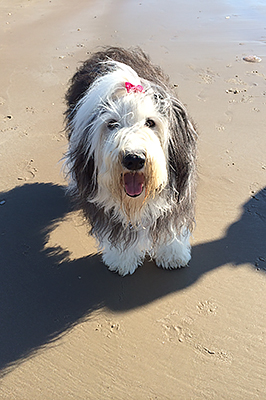 Dina - lives with Birte and Carl in Mårslet south of Aarhus.
Dina is number 4 OES in the house. She is kind and lovable, but stubborn and do things her way. She is highly beloved and keeps the family going!
Panda – lives with Beate and Anders in Ebeltoft.
Beate says about her: Panda is the most wonderful and happiest dog. She gives us lots of pleasure every day and many smiles! She loves to play and to seek adventures. She is so kind to other animals and people.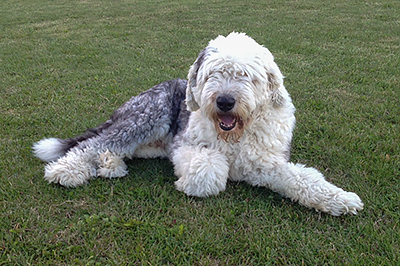 Ludvig – lives with Bettina, Søren and their three children in Slagelse.
With three kids in the house there's always someone to play with. Ludvig is a true family dog.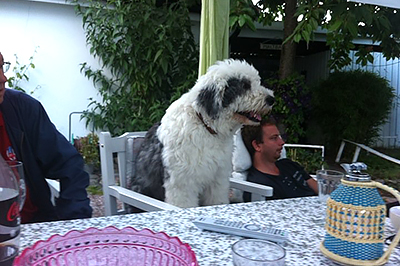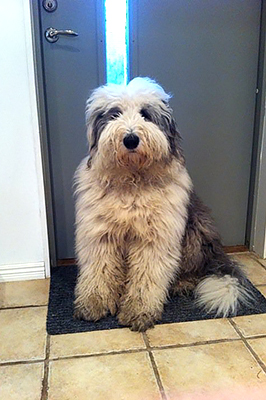 Finally a couple of pictures of the wonderful Rufs who passed away much too soon. He was a real

character, and his life was full of love

. Our thoughts go to Fia and Christian, who have gotten a nice, new OES - luckily.