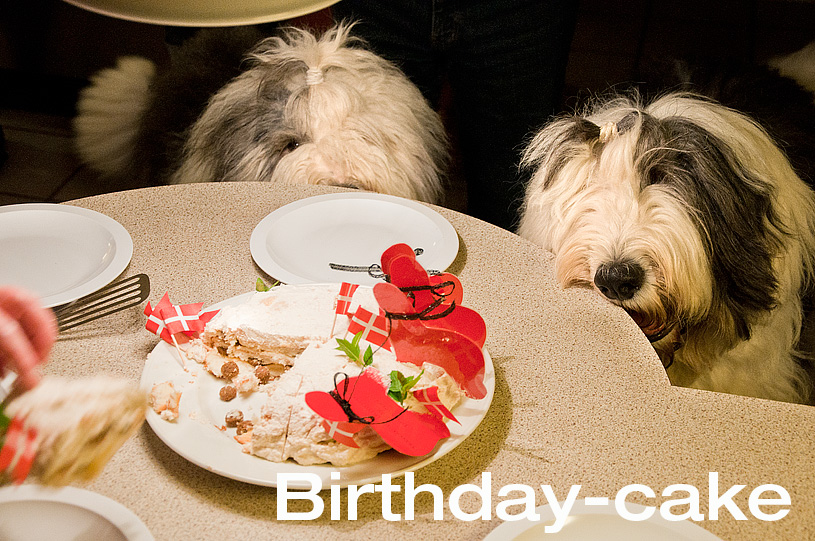 The N-litter is 1 year old today – the 30th of August. Happy birthday!

We had a small grooming-session in our house last week, and Simba's owners, Lone and Per, brought a homemade dog-cake and a nice cake for us humans as well. So we celebrated the birthday in advance.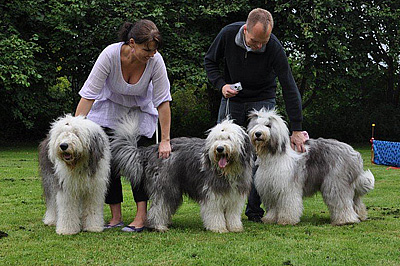 The six dogs – Simba, Luffe and Ludvig – and our dogs – Misty, Maise and Alonso – had their cake served on plates on the floor. The really like that!
We have had photos from most of the dogs in the litter, but still miss Rufs.
He will be on our homepage, as soon as we get the picture!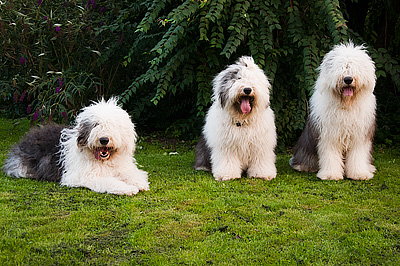 Luffe and Alonso admiring the cake, that Lone made for the N-litter 1 year birthday.
Three of the bitches – Dina, Panda and Nessa – met to a OES-club arrangement the 21th of August in Århus, where this photo was taken.
Three of the males – Simba, Luffe and Ludvig – met at our grooming-night, where we took this photo.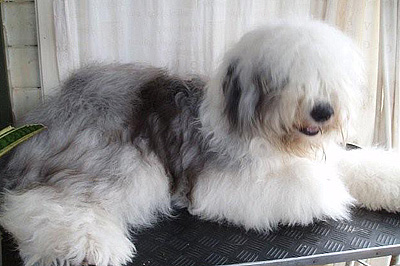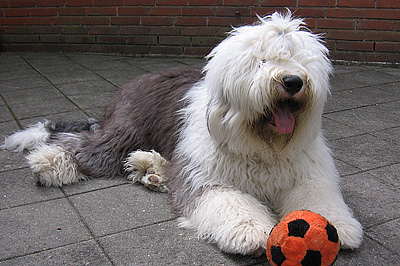 Cheekie is enjoying life en Oksbøl with Elsie. She sent us this photo.
Henry is doing fine I Fredericia. Niels has sent us this photo.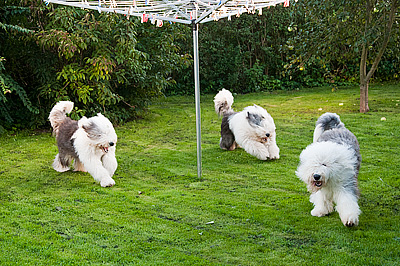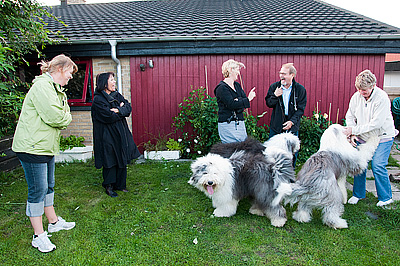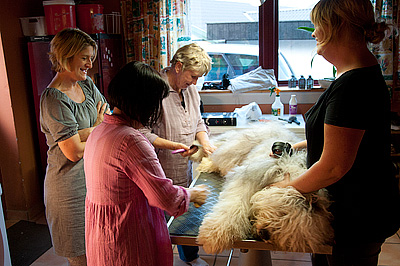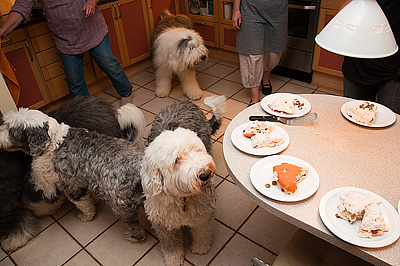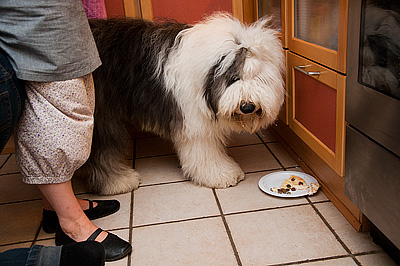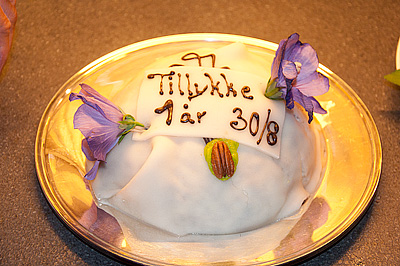 Simba, Luffe and Ludvig playing in the garden.
Time to talk to the two-leggers!
Then everybody gets on the grooming table.
The dog birthday-cakes are ready. Everybody waits!
This cake was ownly for the humans.