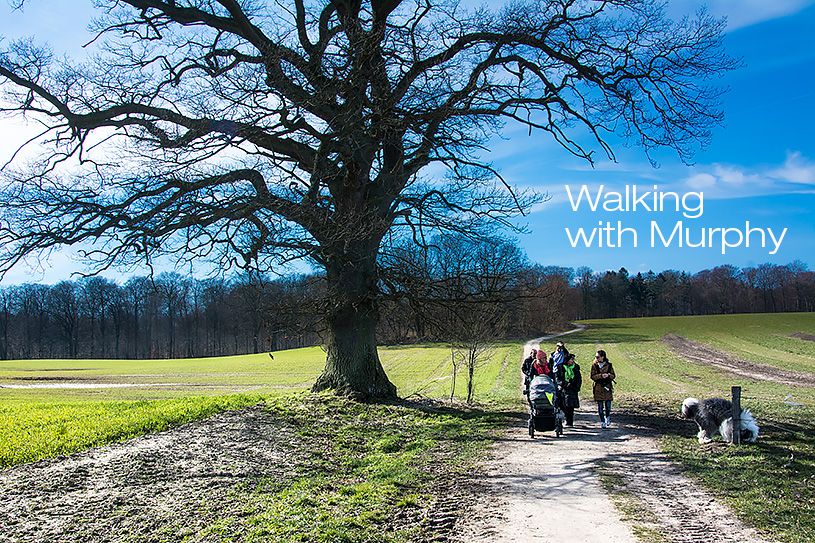 On the last Easter-day we met with Murphy and his family in Krogerup forest in North Sealand.It has been a long time since we met, so it was a great reunion - both for us and the dogs.
On the trip was also Simba, Murphys brother, and his family. We brought our four dogs, Maise (mother to Murphy and Simba, the N-litter), Alonso, Snowy and Tiffany.
The weather was really great. Blue sky, no wind and a warm spring-sun.
We went for a nice walk in the woods, and the dogs spent time meeting a lot of other dogs, joggers, families with children and other people out in the open on this fine day.
Finally Hannah and Christian offered coffee and cake in the open on the tables in front of Krogerup Avlsgård.
Thanks for a wonderful trip. Hopefully it won't last too long before we meet again.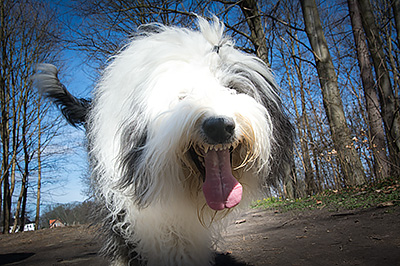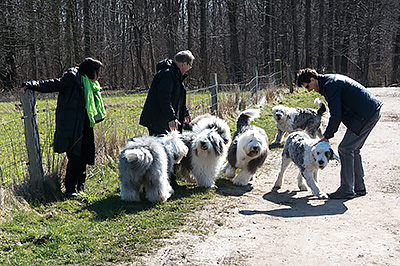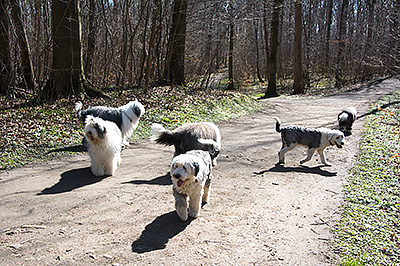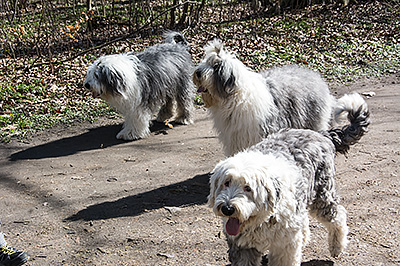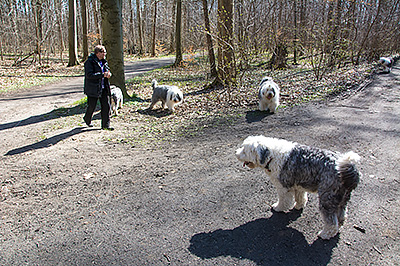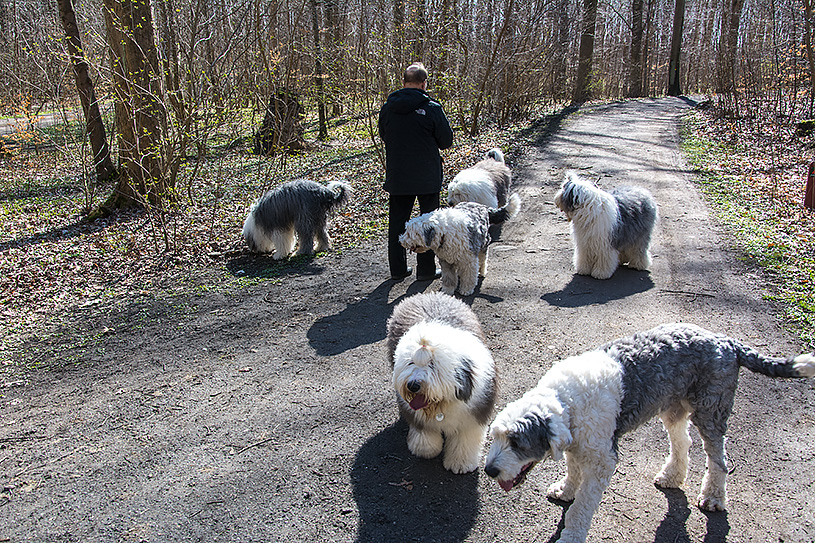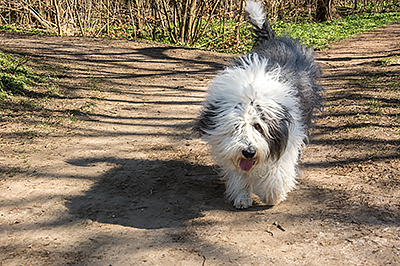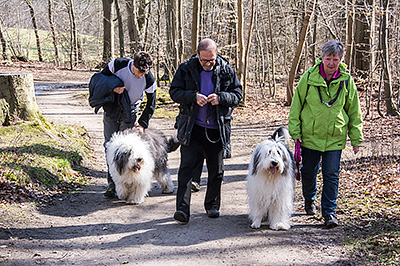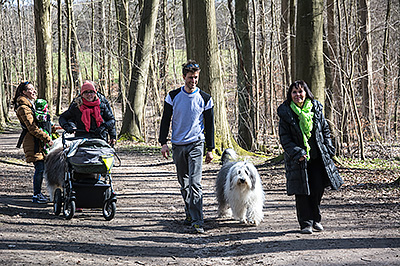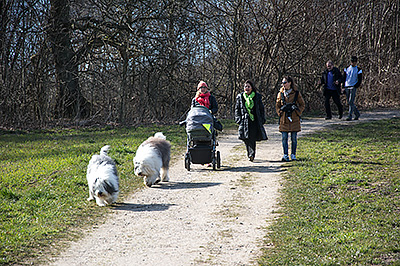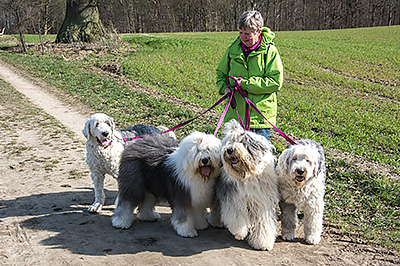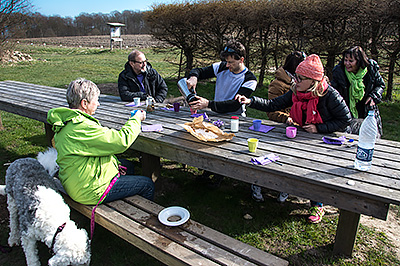 Murphy 'laughing' as we meet him. Ain't that great!
The six dogs meet and love the reunion.
Great to walk in the woods this spring.
Murphy, Snowy and Maise in front.
Per, Alonso, Murphy, Tiffany and Maise.
What a great view: Six Old English Sheepdogs in the forest.
The two brothers: Simba and Murphy.
Hannah, Hannah's sister, Christian, Murphy and Lone.
Two brothers with noses in the soil.
Birte with Alonso, Tiffany, Snowy and Maise.
Coffee and cake in the open.