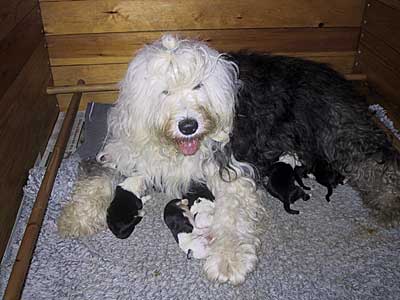 Moonie has little by little gain so much confidence, that she feels able to leave the puppies once in a while. She gets out of her room and lays next to the rest of her pack after she has assured herself, that theres peace in the puppy-box..
But at the moment it doen't take very long, untill she has to hurry back to make sure that things are in propper order! But it is going in the right direction, we think.
And it gave us the opportunity to take some pictures of the puppies one by one.
We agree, the pictures are not the very best. We promise you to be back with better pictures, as soon as Moonie gives us enough time to do so with her puppies.