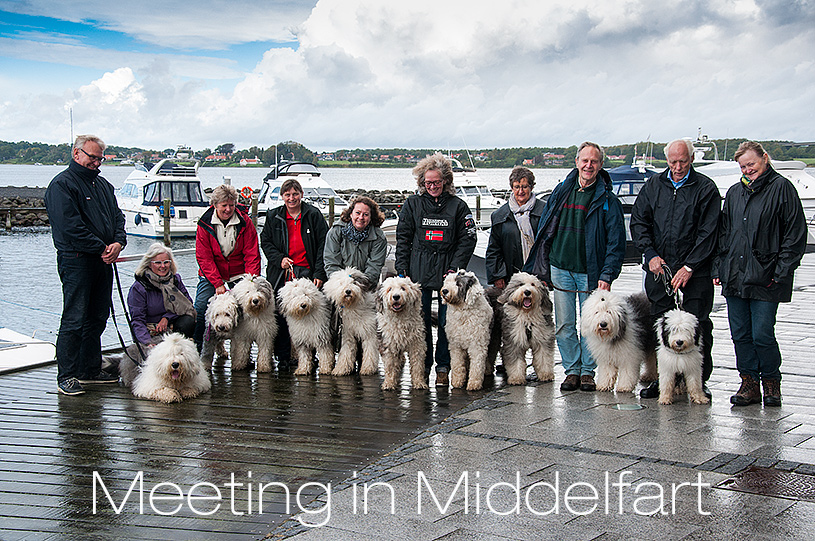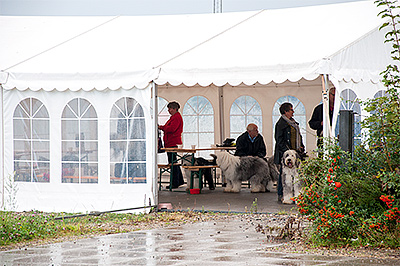 For a long time we have tried hard to find a place to arrange a grooming-day, but we didn't find any place to a reasonable price.
So we were very happy, when Poul-Erik and Lone agreed to raise a party-tent on a spot in Middelfart (Fyn), close to the water and with a view to both the old and new bridges.
The forecast predicted rain – and we did have some showers. But on our way through town the sun was shining and no raindrops fell!
10 OES from 5 months to more than 10 years and their families met at noon in the party-tent. Right away we began grooming, pulling hair out of the ears, cutting claws and getting out knots of the coats. We also had time for coffee and a good talk.
After lunch the sun was out, and we took all the dogs for a nice walk along the main road.
Later on we groomed again and ended with letting the dogs run free on a near by lawn.
Thanks to Lone and Poul-Erik who made the day possible and to all of you who came. We always enjoy being together with 'our' puppies and their nice families.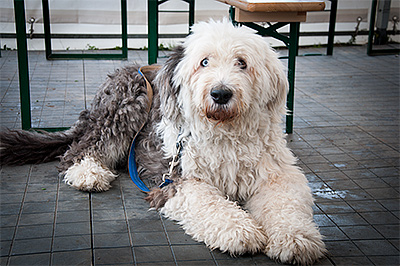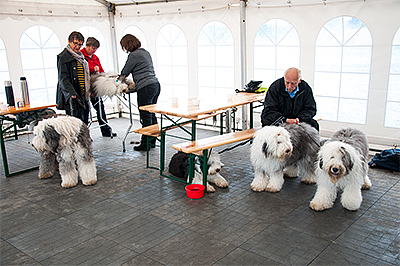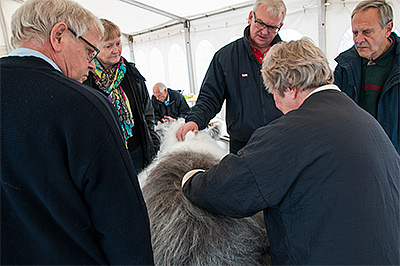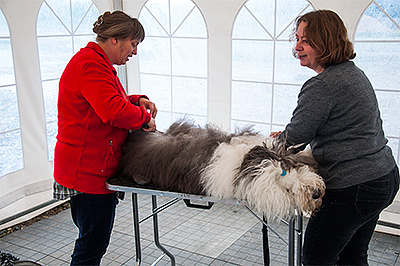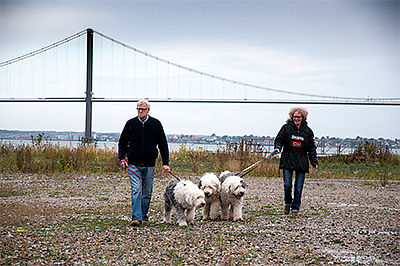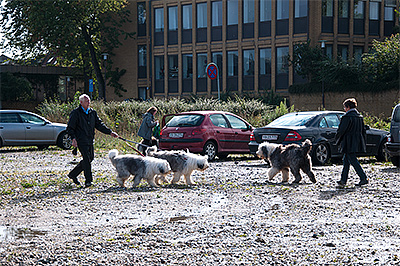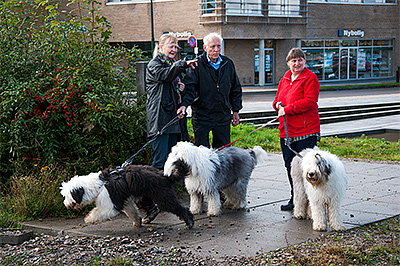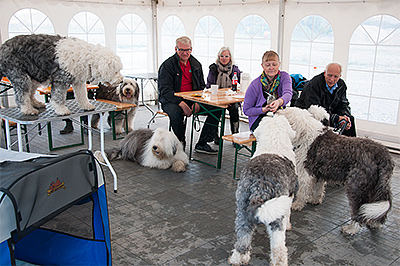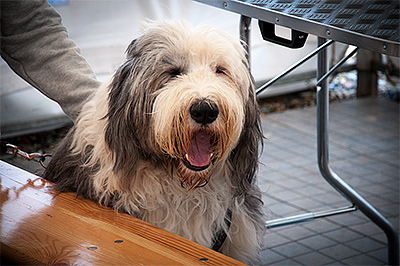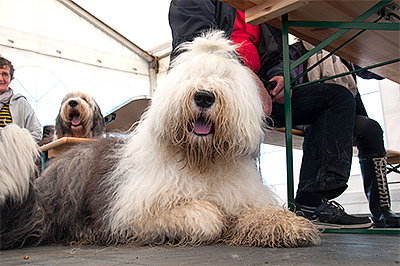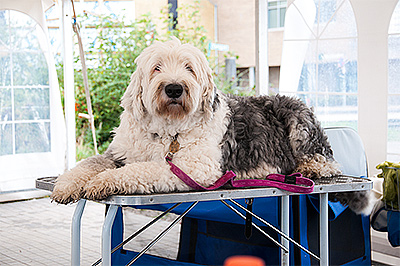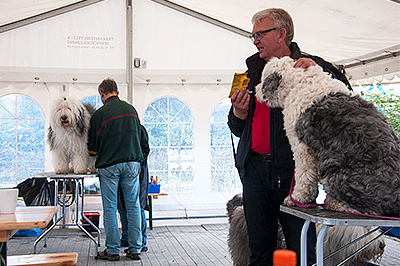 Louis (O-kuld), Maise (K-kuld), Snowy (P-kuld), Nuller (P-kuld), Jake (P-kuld), Victor (I-kuld), Alonso (L-kuld), Minos (M-kuld), Dina (N-kuld) og lille Nina fra Tyskland.
The tent was a great place for both grooming and lunch.
Talking around the grooming-table.
Lis and Anne are grooming Jake, while Marianne with Minos is watching. Robert is holding Nina, Nuller and Snowy.

10-year-old Victor enjoyed being together with the others.

Lis and Anne and Jake on the table.

Einar and Bodil with Maise, Victor and Alonso.
It was muddy on the ground, but the dogs needed to get out.

Nina, Nuller and Snowy with Robert, Marianne and Lis.
Maise, Minos, Louis, Alonso and Victor.
Dina and Carl. Maise having goodies from Poul-Erik.
Maise felt like guarding the family!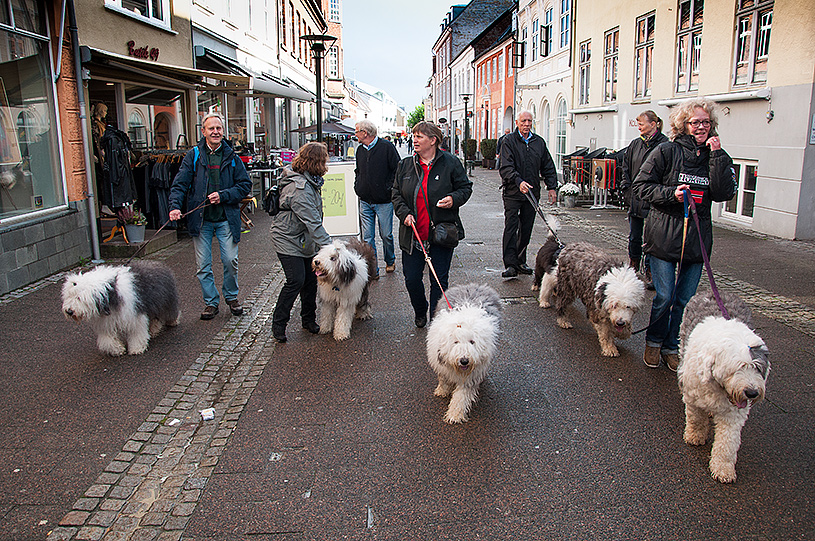 On the walking-street in Middelfart. Dina, Jake, Nuller, Nina, Victor and Alonso.