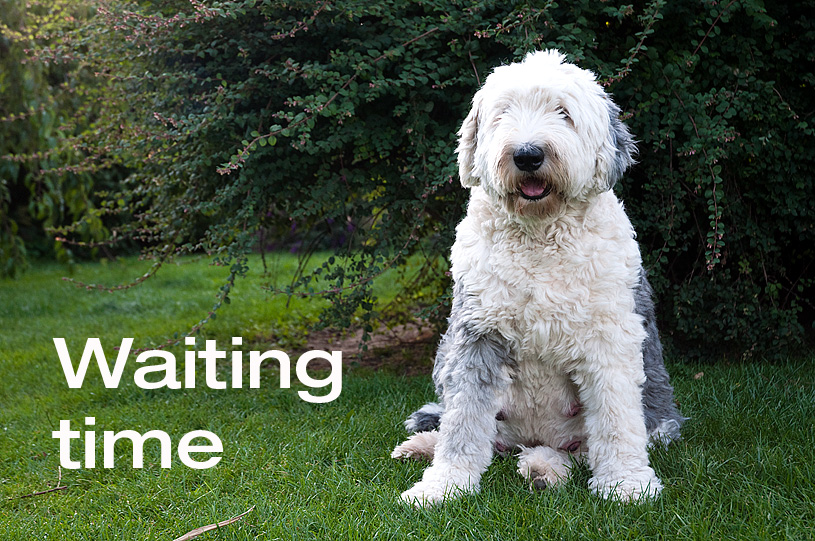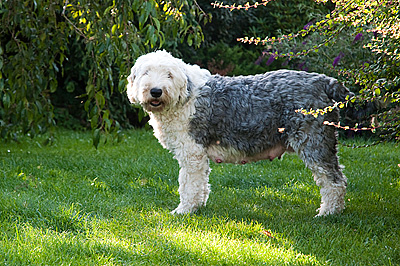 "How is Maise? Is she heavy? Can you feel the puppies?"
Puppy buyers, friends and family keep asking to Maise, who is about to have her second litter at the 29th of August. We try to explain, how she's doing. But we thought it might be better to put something about her on our homepage - then you can see her for yourselves.
Maise and her pack are doing very well. The lady is round and heavy. The puppies are filling her stomach out all right. There's still some time to the puppies should "fall down" and prepare the birth. But they are moving around inside of her, and yesterday she felt affected about the situation. She got quiet and introverted. Birte felt life in her, and this is early.
The pack is in total harmony. Everybody is waiting and waiting. Everybody knows what's going to happen, and they know that they should take special care of Maise. She is important.
Appetite is really good. Maise eats a lot, and if she can get some human food it's a real delight. We give her puppy dry food and supply with raw turkey-necks. It gives her the vitamins and chalk she needs.
So everything is doing fine. Now, all we have to do is wait. And wait.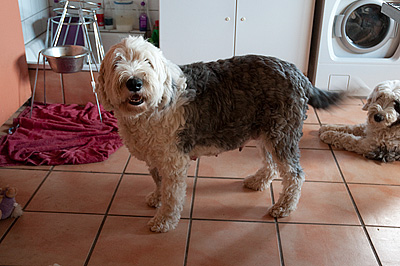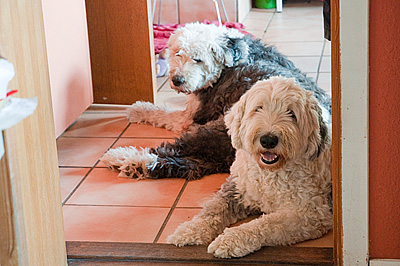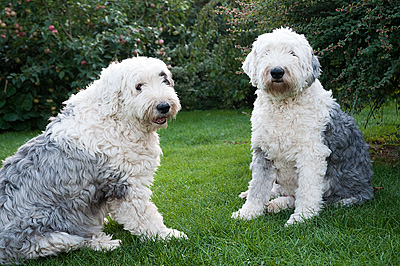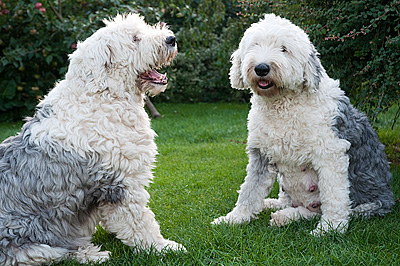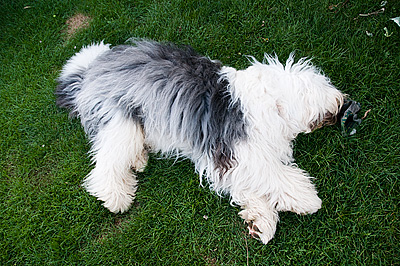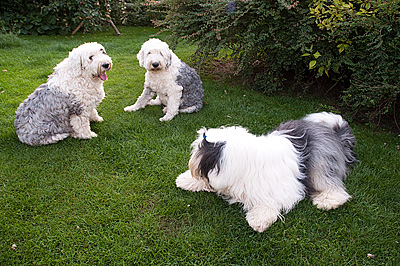 Maise has put on some weight in the last couple of weeks.
The puppies fill out her stomach very well.
Alonso is bored. Nobody want's to play!
He tries to start playing, but the girls ignore him!
Misty (Maise's mother) and Maise are really close, and Misty supports her daughter.