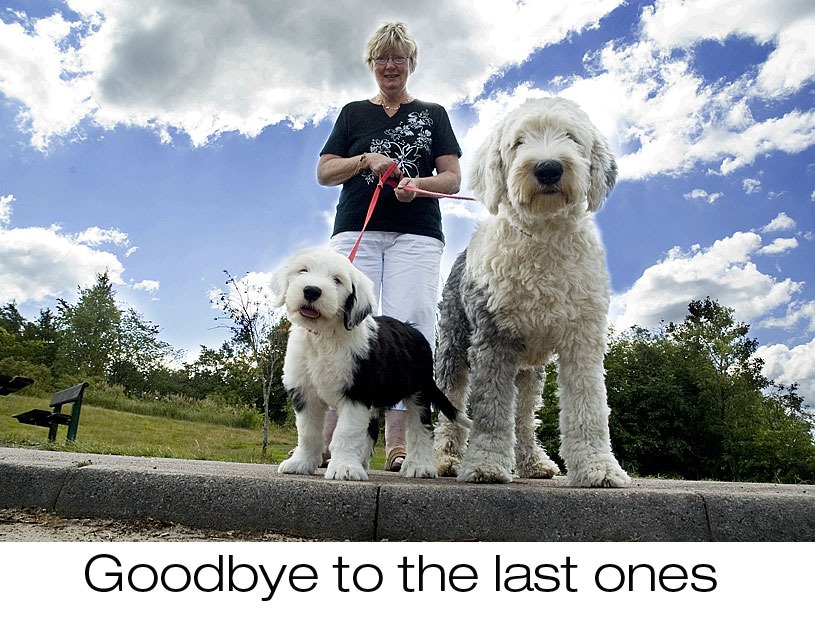 The books are back on the lower shelf of the bookcase. The fence around our flowers on the terrace has been removed. The toy is collected, washed and put away. No more playing, no more yapping from small puppies.

Yes it really feels empty, when the puppies have all gone. For nine weeks they have been the main part of our life.
We are not the only ones to feel emptiness. Monday Coco left, the last of nines. Even though we tried to keep Maise and Alonso busy, it was easy to notice that they felt sorrow about the loss of the litter.
The two of them are going to have a normal life now. So are we.
Out there nine families are about to make a total change of their normal lives. Each of them has got a Blue Berry puppy. It takes lots of work, but the reward is enormous, when you are given some of the best in this world: the fellowship of an Old English Sheepdog.

Before you can read about the goodbye to the last puppies, here are some pictures from the last week with Madicken, Coco and Mishka.