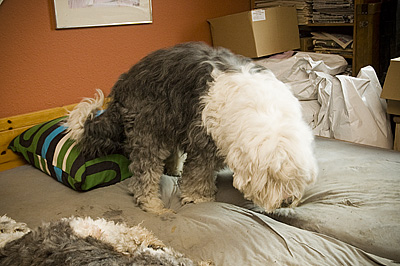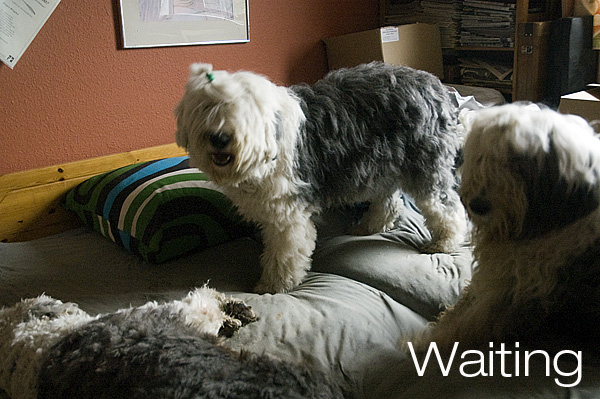 Maise's temperature went down last night. During the night it went down to 98,6 f., which is about one degree under normal. This morning it went up again. So everything indicates that the birth will take place within the next 24 hours.

Since it is Maise's first litter to be born, don't know how long it will take.
She is restless and seeking contact with us. Follows us wherever we go. Luckily it is Ascension Day, so we are both home with her. She wants her pack to stay around her, to keep her comfort.
Last night she stopped eating. We only managed to give her few, carefully selected goodies. But to day she didn't even want homemade meatballs. It's fine. She has to be clean, when she should give birth.

In the meantime all we can do is wait and wait - her and us.
More to follow.....
Maise digging in the 'doggie-bed'.
Maise looking restless, while Magnus is sleeping and mum Misty is waiting.